[Specs, Info, and Prices] LG gram Style 16 (16Z90RS, 2023) and Style 14 (14Z90RS, 2023) – Innovation in its purest form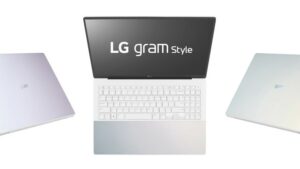 Could the LG Gram Style series have the prettiest notebooks to come out in 2023? It could be, but it's still fairly early in the year. For now, things are looking pretty good, but similar to the Oscars, releasing a laptop early in the year gives a chance for the competition to learn from you and improve its own products. What we've currently got is portable 16-inch and 14-inch devices with a lot of style points and the latest hardware, as well as a high-res OLED panel that's a treat for both productivity and general use, as everyone can use a bit more color.
Today we're giving you a quick overview of the LG gram Style 16 (16Z90RS, 2023) and Style 14 (14Z90RS, 2023).
The LG Gram Style 16 (16Z90RS, 2023) and Style 14 (14Z90RS, 2023) are available now at a price of $1,999.99 and $1,499.99, respectively.
Full Specs: LG gram Style 16 (16Z90RS, 2023) / Style 14 (14Z90RS, 2023)
LG gram Style 16 (16Z90RS, 2023) configurations:
LG gram Style 14 (14Z90RS, 2023) configurations:
Design
On the outside, the laptops have a white iridescent finish which allows you to see some shades of green, blue, pink, and even purple, as light hits them from other directions. LG is keeping a tight hold on the build information, but for laptops that cost around 2 grand, we're expecting to see metal all around. In terms of dimensions, the 16-inch version weighs 1.25 kg and has a profile of 16 mm, while the 14-inch machine stops the scale at just 0.99 kg and the same profile.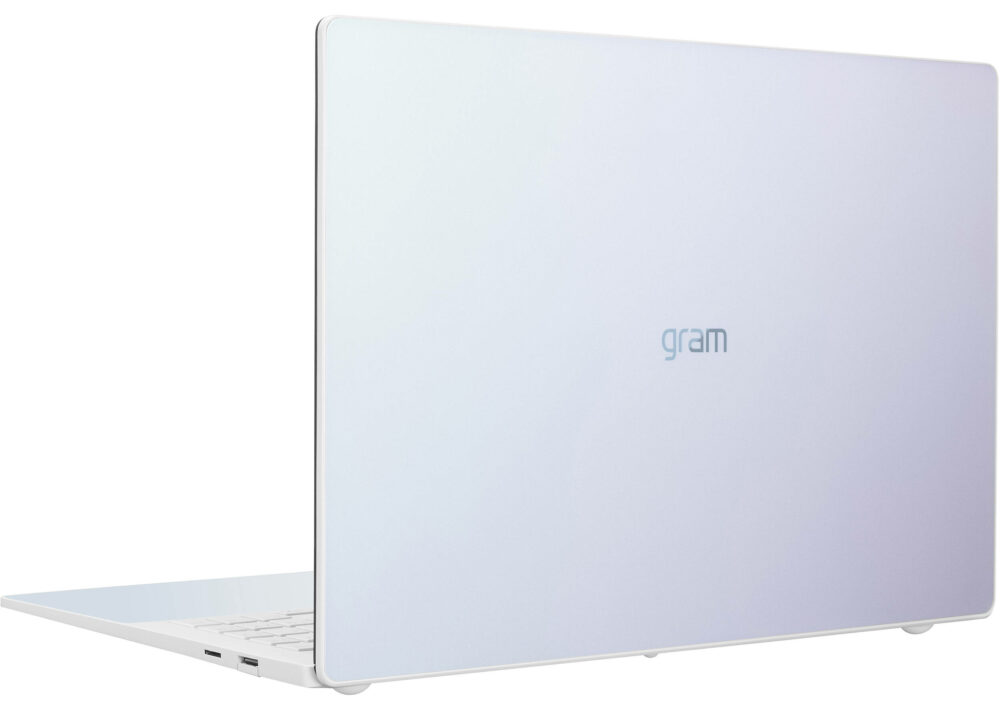 On the base, the full-sized keyboard is backlit, but it's not the most defining feature of the laptop. The touchpad looks like it spans the entire wrist rest, but that would be uncomfortable and impractical. Instead, the lines that border it are only slightly visible, but the pad has a clearly defined area.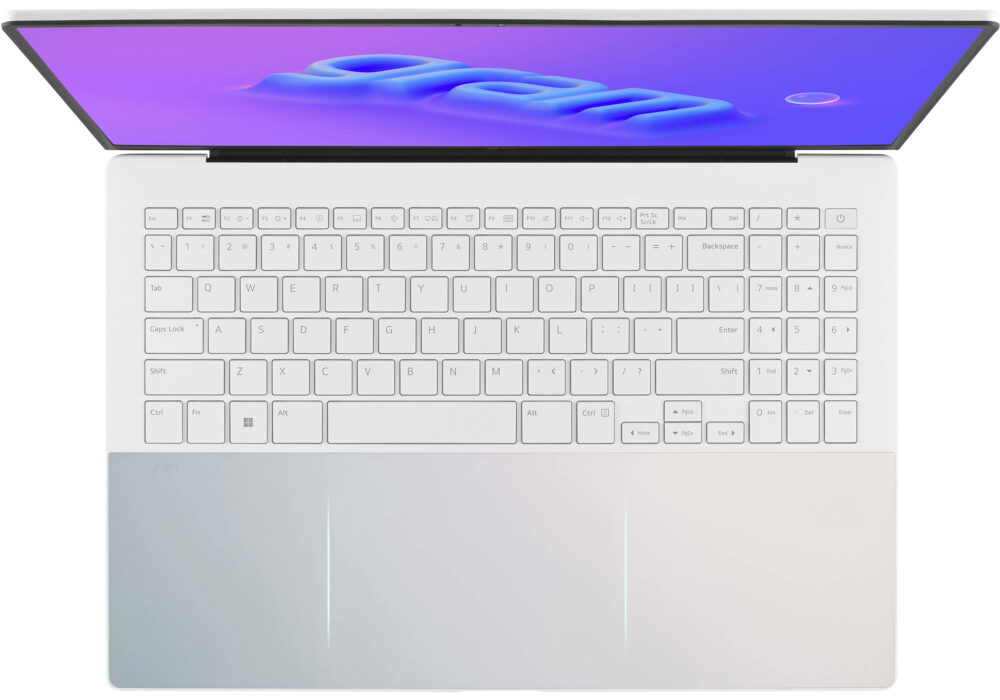 As for the I/O, there is one USB Type-A 3.2 (Gen. 1) port, two Thunderbolt 4 ports, a MicroSD card slot, and a 3.5 mm audio jack.


Display
The OLED panels that we have here have 3.2K resolution on the 16-inch laptop and a 2.8K resolution on the 14-inch laptop, which makes for a very crispy and detailed image. The 3.2K display also has a 120Hz refresh rate, so even if you don't game, just scrolling around and using the laptop feels very smooth. Furthermore, the panels should cover 100% of the DCI-P3 gamut, as per LG's website.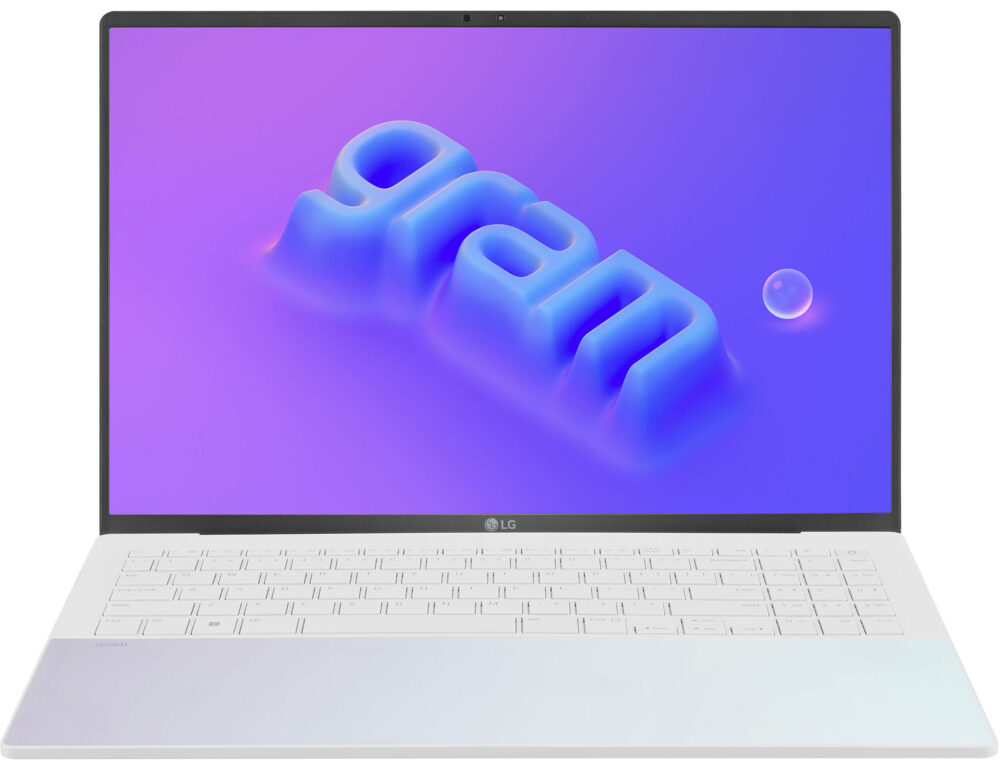 Specifications and features
Paired with the Core i7-1360P, which can bring a decent amount of power, we have no doubts that this can be a quality video editing rig. The CPU's got 12 cores and 16 threads, as well as the Iris Xe Graphics G7, which makes for a dangerous combination, as the hardware encoding support makes it just as good as a discrete GPU when it comes to video editing. One negative about the laptop is the soldered memory, but with up to 32GB, you should be fine. Only the storage is accessible, and with Gen 4 drive support, everything from the OS to the programs you're running will load wickedly quickly.
Dimensions
355.6 x 241.3 x 16 mm (14.00" x 9.50" x 0.63")
Price
Starting at $1799.99
Dimensions
312.42 x 213.86 x 16 mm (12.30" x 8.42" x 0.63")
Price
Starting at $1499.99
All LG gram Style 16 (16Z90RS, 2023) configurations:
All LG gram Style 14 (14Z90RS, 2023) configurations: