Top 5 Laptops with Flicker-free (PWM-free) displays – June 2017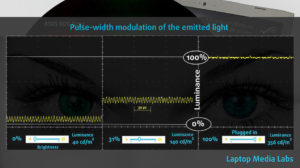 Some desktop and laptop monitors control backlight brightness through a process known as Pulse-width Modulation, or PWM (read more), where the amount of light emitted by the screen is controlled by pulsing the backlight on and off. What this means is; at full brightness, the backlight stays on, but when you start turning it down, the monitor switches the backlight on and off at various frequencies, depending on the brightness level.
CRT screens suffer a lot from PWM-based flickering because the frequencies of the pulses aren't high enough to go on undetected by the naked eye. The modulated flat monitors of today, on the other hand, typically employ exceedingly high pulse rates, which makes it impossible to detect flicker by just looking at a screen.
However, just because you don't see the pulses doesn't mean they're not there. PWM-adjusted brightness is the primary cause of the migraines, nausea, drowsiness and other forms of discomfort that come after spending long hours in front of a computer screen. Moreover, high-frequency flickering causes the pupils to expand and contract at rapid rates, which can eventually lead to eye problems like color-blindness, myopia, and astigmatism.
The issue of PWM screens is, therefore, one that needs consumer attention. Luckily, here at LaptopMedia, we've been researching this issue for several years and that's the reason we developed our custom-tailored profiles. The Health-Guard display profile not just eliminates the PWM but also reduces the harmful Blue Light and all that – while keeping the colors perceptually accurate.
The devices below span a wide range of applications; from casual use and gaming, to school and professional work. This means that, whatever your needs and preferences are, you've no reason to disregard the health of your eyes.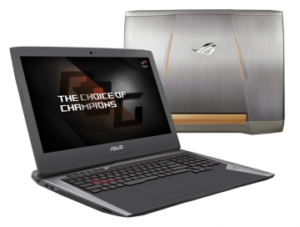 The ASUS ROG G752VS has a lot going on for it. Its robust build seems to paint a fine picture of the insane hardware it packs underneath. Buying the desktop-replacement version will get you an Intel Core i7 6820HK processor, a Nvidia GeForce GTX 1070, 64GB of DDR4 RAM and an NVMe-SSD, which is more than enough power to handle even modern games smoothly in 4K resolution.
Display-wise, you can choose either a 75Hz or 120Hz Full-HD panel, or a 4K screen with 60Hz. All three displays are excellent, offering decent luminance levels, excellent contrast, high picture quality and wide viewing angles. The screen also shows admirable response rates but may be a bit slow for very fast-paced games. Thankfully, the rig doesn't use PWM to dim its screen, which means you can play all you want without having to worry about strain or headaches.
You can check the current price of ASUS ROG G752VS here: http://amzn.to/2sx3Qag
Buy our display profiles for ASUS ROG G752VS.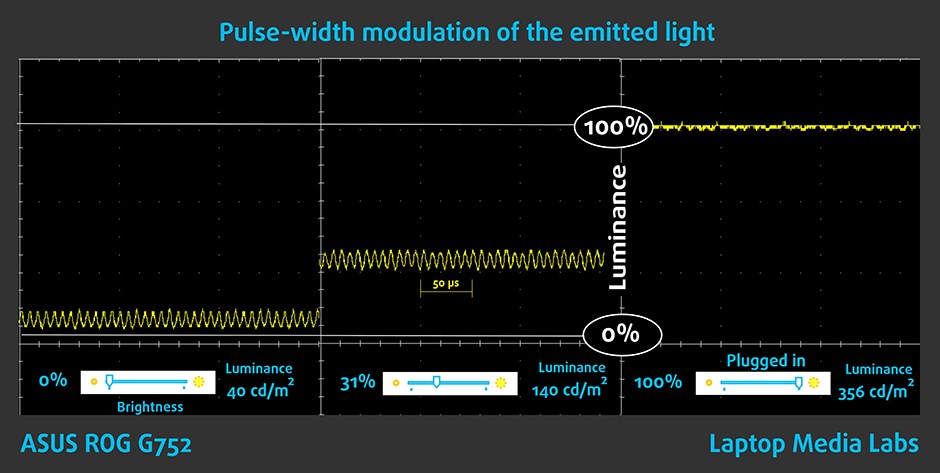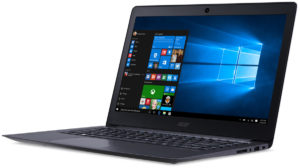 Do you often work while on the go? If so, then the Acer TravelMate X349 is the travel companion you wish you had. The exceptionally slim and light laptop thoroughly pleases with an elegant aluminum casing, a comfortable backlit keyboard, a fast processor, an SSD and a battery that can last a full day on a single charge.
Although only Full-HD, the 15.6-inch matte panel achieves sharp contrast, striking colors and wide viewing angles. Admittedly, the screen doesn't get as bright as some other competitors in the TravelMate's price range. Thankfully, it doesn't display any PWM-related flickering and should, therefore, be safe for all your upcoming long flights.
You can check the current price of Acer TravelMate X349 here: http://amzn.to/2rdRlfN
Buy our display profiles for Acer TravelMate X349.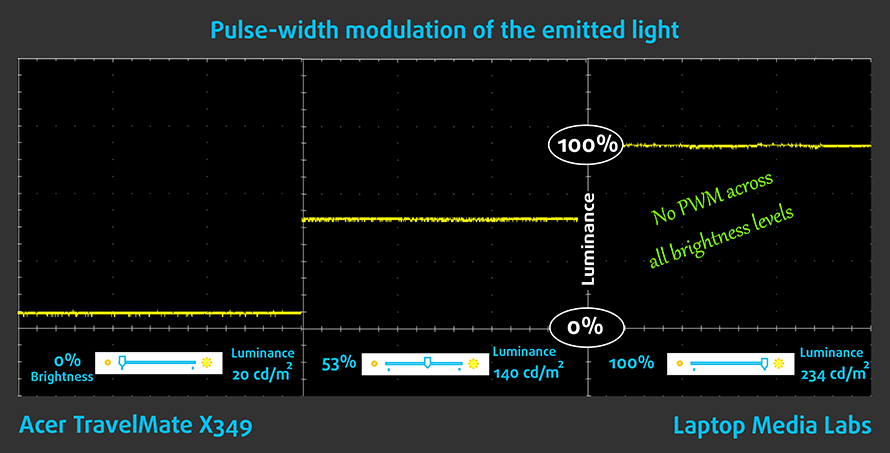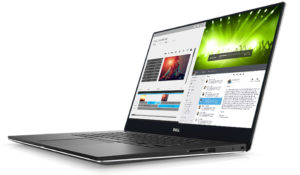 Since its unveiling back in 2013, the XPS 15 has undergone some major improvements. The latest model, the 9560, has seen it move from Skylake to Kaby Lake Intel processors, and from Maxwell to Pascal NVidia GPUs. Other than the obvious boost in performance, however, the XPS 15 9560 remains identical to last year's 9550, which means we still have the same InfinityEdge display.
Although the Full-HD matte model is great, it's the 4K version that scoops all the trophies. The panel is insanely sharp, and color gamut is sufficient for any form of digital art or multimedia use. However, the screen shows relatively slow response rates, and may, therefore, be unsatisfactory for serious gamers. On the bright side, our tests didn't detect any Pulse-width Modulation flickering, which makes the laptop great for long-term general-purpose computing.
You can check the current price of Dell XPS 15 9560 here: http://amzn.to/2soHSq6
Buy our display profiles for Dell XPS 15 9560.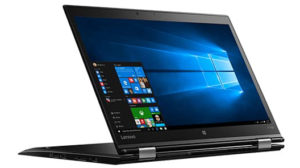 Widely regarded as one of the best high-end laptops on the market, the ThinkPad X1 Yoga is a combination of the versatile IdeaPad Yoga and the professional ThinkPad X1. Unsurprisingly, therefore, the X1 Yoga offers the best of both functionality and portability. Its uniquely elegant case is light but very stable. Performance is also top-notch, thanks to a capable Core i7-6600U CPU and 8GB RAM combo. And, on normal usage, the X1 Yoga can last a day on a single charge.
The latest iteration of the convertible sports a QHD Samsung OLED display, and like all OLED screens from the company, it uses PWM on every brightness level. Of course, you can choose to compromise on the comfort that comes with flicker-free displays for an exceptionally vivid and sharp visual experience, but perhaps the better option is to stick to the previous LCD IPS variant, which still offers excellent quality and no PWM flickering. Compared to other student-targeted but flicker-prone competitors like the XPS 13 and the Asus Zenbook Flip, the ThinkPad X1 Yoga is the most compelling choice for long-hour studying.
You can check the current price of Lenovo ThinkPad X1 Yoga here: http://amzn.to/2rmjA09
Buy our display profiles for ThinkPad X1 Yoga.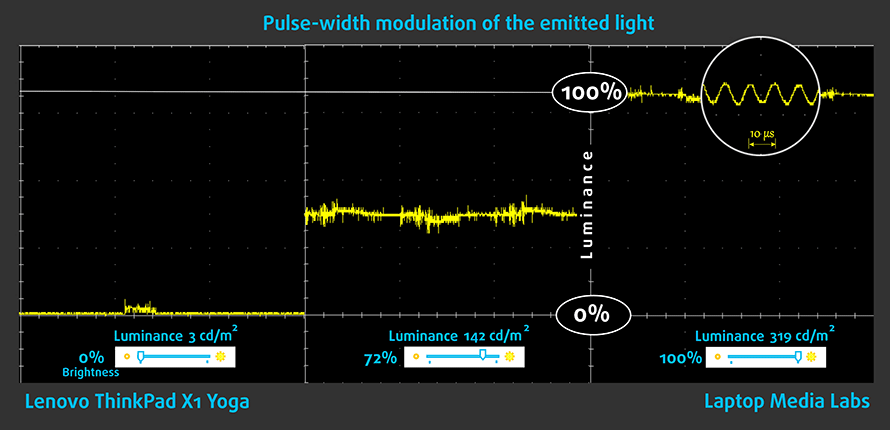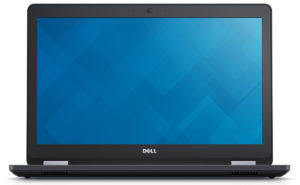 Dell's Latitude notebooks have been pace-setters among mainstream-priced business laptops, and the Latitude 15 E5570 is as impressive as its predecessors. Focusing primarily on productivity, the E5570 is not particularly an eye-catcher. However, it's sturdily built, the keyboard offers comfortable typing, and with an Intel Core i7-6600U processor, 8GB DDR4 RAM, performance should be enough for all your business needs.
For the display, you have the choice of either a native 1366 x 768-pixel resolution screen or a Full-HD panel. The Full-HD version gets you better-looking pictures, with more vivid colors and sharper contrast, but brightness is still modest. It's a good thing, therefore, that there's no modulation flickering. If you're aching for a budget-friendly, PWM-free business laptop, look no further than the Dell Latitude 15 E5570.
PWM brightness control may not be a deal-breaker for everyone, but prolonged exposure to flickering is not good for your eyes. If you're in the market for a new laptop, therefore, be sure to lay emphasis on a non-flickering display. Choosing a PWM-free screen will not only protect your eyes but also enable you to work comfortably for as long as you need.
You can check the current price of Dell Latitude 15 E5570 here: http://amzn.to/2sxfGRL
Buy our display profiles for Dell Latitude 15 E5570.