Top 5 reasons to BUY or NOT buy the Lenovo Ideapad 530s (14″)!
If you don't have time to read our in-depth review of the new Lenovo Ideapad 530s (14″) then here's the place where you can read our summary of its best and worst characteristics.
You can check the prices and configurations in our Specs System: https://laptopmedia.com/series/lenovo-ideapad-530s-14/
4 reasons to BUY the Lenovo Ideapad 530s (14″)
1. Fairly good price
In addition to the Intel Core configurations, Lenovo has included AMD Ryzen version of the Ideapad 530s as well. The AMD variants reduce the price of the notebook while offering decent performance for everyday work. For example, at the moment of writing this article, you can buy the Ideapad 530s (14″) with AMD Ryzen 5 2500U, AMD Radeon RX Vega 8 GPU, 256GB SSD, and 8GB RAM for just $529. Not a bad price at all.
2. Flicker-free display
Even though the Ideapad 530s (14″) is a budget model, it features an IPS display which doesn't use PWM (what's PWM?). In other words, Ideapad 530s (14″) could be a friendly companion through the day and through the night as it won't cause eye fatigue and headache even at minimum display brightness. Of course, we recommend taking a break for 5-10 minutes every hour. Also, if you're planning to use it actively before sleep, consider getting our Health-Guard profile which reduces the harmful Blue Light while keeping the colors perceptually accurate.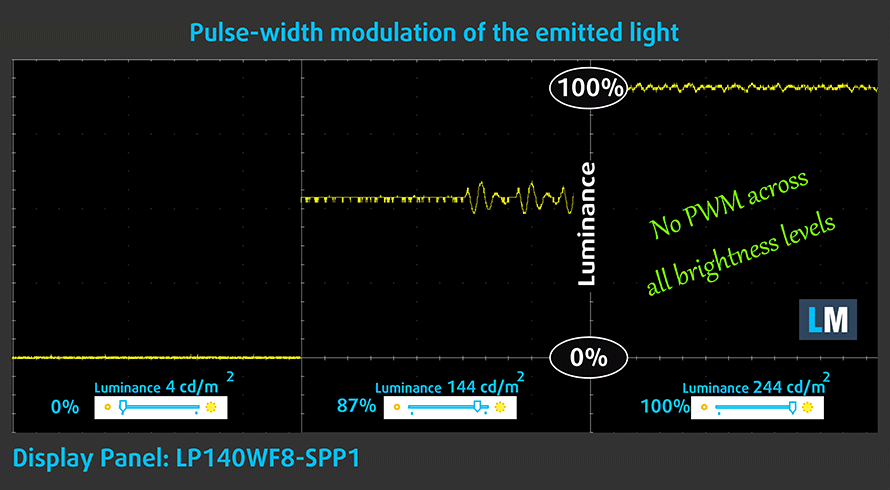 3. First class input devices

Despite the small form-factor, Ideapad 530s has high-quality keyboard and trackpad – the latter is one of the best we've used on a Windows device yet.
4. QHD option, Fingerprint reader
Lenovo Ideapad 530s (14″) offers some features usually found in high-end notebooks only. Such a feature is the QHD display option which makes the display "Retina" when viewed from a 41 cm (16″) distance or further. Another option is the Fingerprint reader. It feels super snappy, although a little bit slower than the one in Ideapad 730S.

1 reason NOT to buy the Lenovo Ideapad 530s (14″)
1. Bad screen quality
The lack of PWM is the only good side of the LG LP140WF8-SPP1 (LGD0599) display panel in Lenovo Ideapad 530s (14″). Although it's IPS it barely covers half of he colors in the sRGB color gamut so you won't be able to see many of the colors in the Web. Consequently, we can't expect good color accuracy – the average DeltaE deviation in ColorChecker is 4.5 or 3.4 with our Design & Gaming profile. If you're planning to use your Ideapad 530s for color-sensitive work, get an external monitor.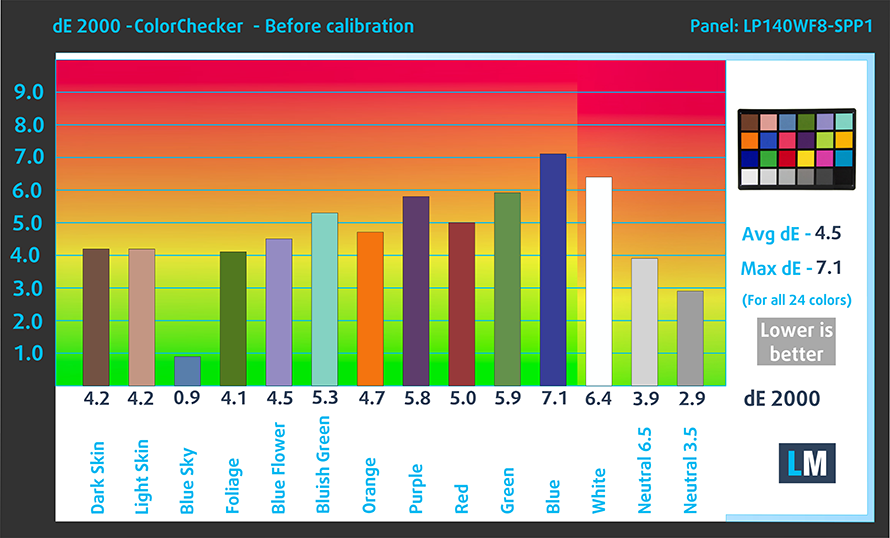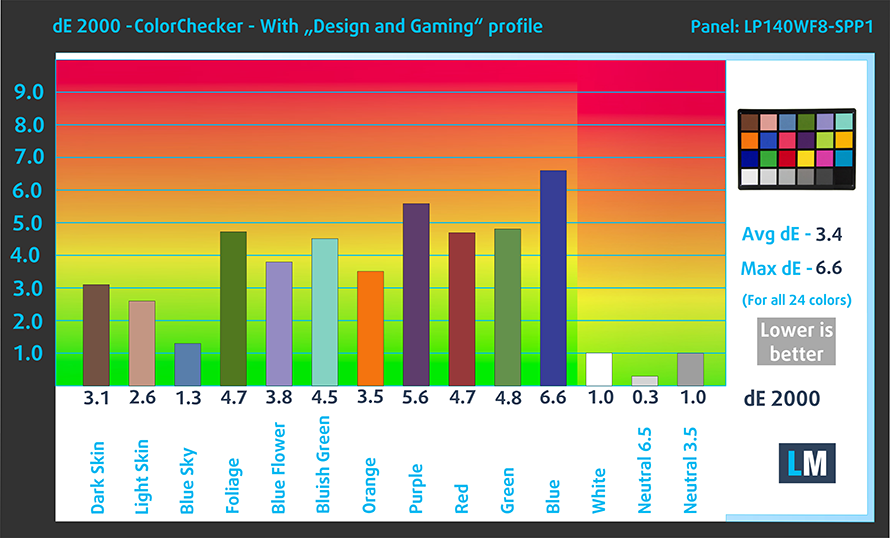 You can check the prices and configurations in our Specs System: https://laptopmedia.com/series/lenovo-ideapad-530s-14/