ADATA is enriching its portfolio of NVMe devices with the new XPG SX7000
ADATA seems to be gaining confidence in its production of NVMe SSDs since the company just revealed a new model – the XPG SX7000. You may remember that we shared with you some information about another such device by the same company – the XPG SX8000.
As the name suggests, the SX7000 comes with specs which are slightly inferior to those of the SX8000 and yet much better than the speediest ADATA SSDs. But let us now share more concrete details. First of all, the new product uses the M.2 2280 standard and its interface is PCIe 3.0 x4 interface. You may also wish to know that the sticks feature a pseudo-SLC caching scheme and DRAM cache. Additionally, it is reported that this device boasts up to 1800 MB/s of sequential read speed and up to 850 MB/s of sequential write speed. It is very important to not, though, that these values depend on the capacity of the unit you will purchase. So far we have information that there will be 128 GB, 256 GB and 512 GB variants but there are some chances of there being a unit with 1TB capacity. The values we quoted above apply to the 512 GB option.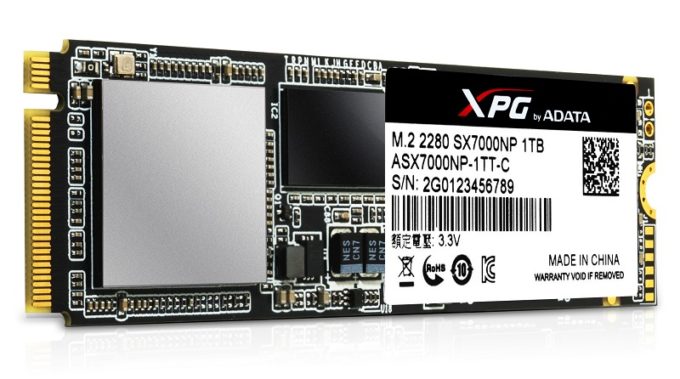 Another aspect which deserves mentioning is the number of IOPS each of these can handle. For example, the 128 GB version provides you with 35K read and 95 write IOPS, while the 256 GB one – 70K read and 130K write IOPS, and the 512 GB unit promises 130K read and 140K write IOPS.
Last but not least, we should touch upon the question of pricing – there is official information about it yet but the new products are expected to be priced a little lower than their bigger SX8000 brothers.
While we are waiting for them to hit the market, you can browse through all the currently available ADATA XPG products here: http://amzn.to/2oIFFE3