Alienware 13 R2 is another high-end laptop from the series with lackluster display quality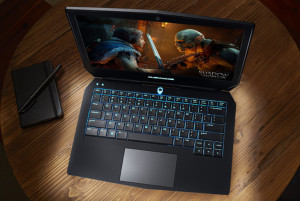 Dell continues to put lackluster panels on its latest Alienware gaming laptops, but we are unsure why. The Full HD version of the Alienware 15 R2 appeared to be unsatisfying and we've all heard about the 1080p panel on the Alienware 17 R3 having the same problems like low maximum brightness, low sRGB coverage etc. However, their UHD counterparts are just flawless and it might be a strategy to push its 4K displays.
You can find the notebook and its configurations here: http://amzn.to/1TTfJ1I
And unfortunately, out tests indicate that the Alienware 13 R2 has the same problems as its bigger siblings – low sRGB color gamut coverage (just 59%) and low maximum brightness that might obstruct normal usage near strong light source or outdoors. Yet, we are pleased with the contrast ratio of 980:1 and relatively good color reproduction.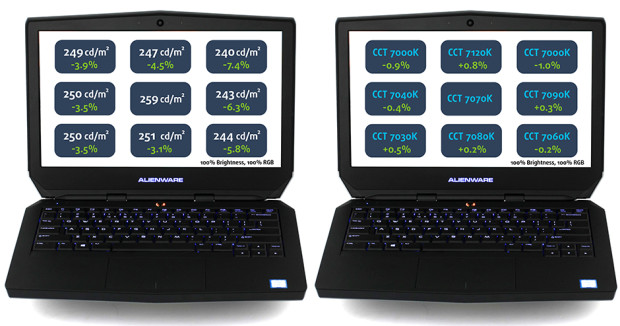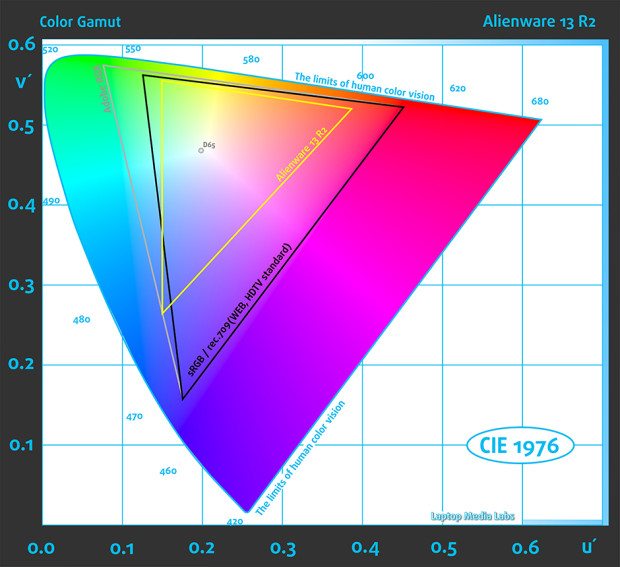 Stay tuned for our full review as we have some more interesting insight for you.