Amazon starts slashing prices on products ahead of Black Friday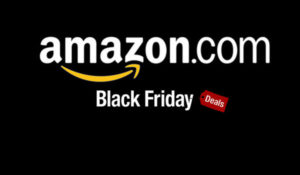 Ready your wallets because Black Friday is almost here. But if you want to plan ahead, we suggest doing so by visiting Amazon's Black Friday deals earlier this year as the store is offering a number of discounted products.
We've sorted out the best of all notebook deals right now and we think some of you would be interested in the ASUS ROG G752VY gaming notebook, which doesn't offer the latest NVIDIA Pascal GPUs but packs the earlier Maxwell GeForce GTX 980M, 1TB HDD, 256GB PCIe NVMe SSD and 32GB of DDR4-2133 memory for just $1 639 down from $2 599. That's a huge 37% save and if needed, you can opt for the pricier version (from $3 289 to $2 072) with Core i7-6820HK processor, a bigger 512GB SSD, 64GB of DDR4-2133 and a GTX 980M with 8GB of VRAM.
You can check out our review of the model with GTX 970M GPU if you are still wondering if its worth it.
If the ASUS ROG G752VY is little above your pay grade, you can take advantage of this sweet MSI deal with GeForce GTX 960M GPU and Intel Core i7-6700HQ on board paired with 12GB of RAM. Storage options include a 128GB SSD and 1TB HDD. The price of this thing is $799 down from $999 and you can go even lower with the Core i5-6300HQ model.
But if gaming isn't your top priority, we suggest looking for a Microsoft Surface Book with a $250 discount on the configuration with Core i5 CPU.
Unfortunately, for now Amazon hasn't offered particularly interesting notebooks at this point, except for those we already mentioned above, but you can still save from a number of other products like tablets, smartphones, TVs or Amazon products like Kindle and Amazon Echo.