AMD's big announcement event in a nutshell – Ryzen 3 and Threadripper, RX Vega GPUs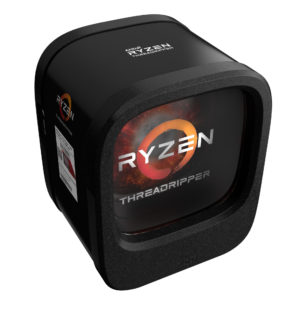 AMD's big announcement event just ended and the company has revealed a ton of new hardware both GPUs and CPUs. We are going to take a quick look at the new tech that is about to launch in the following weeks.
To start off, AMD expanded its Ryzen lineup with the low-end Ryzen 3 processors. These are the Ryzen 3 1300X (3.40 – 3.70 GHz, 8 MB) and the Ryzen 3 1200 (3.10 – 3.40 GHz, 8 MB) which are two affordable quad-core processors with a price of $129 and $109 respectively.
The second expansion of the Ryzen series is the official announcement of the Ryzen Threadripper processors. These are AMD high-end CPUs designed to compete with Intel Core X family. They feature up to 16 cores which result in up to 32 threads as they are SMT-enabled. The Threadripper processors feature double the memory bus width and double the PCI-Express lane budget of the normal Ryzen models and have a starting price of $549 which is just $50 more than the Ryzen 7 1800X. The three new models will become available in August.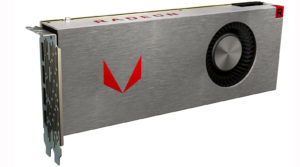 Enough said about the CPUs, let's move on to the GPUs. AMD announces five RX Vega models based on its new 14 nm "Vega 10" ASIC. The reference model is the Radeon RX Vega 64 which will be the most widely available Vega GPU. It will have a starting price of $499. There are two upgraded versions of the RX Vega 64. The first one is the Radeon RX Vega 64 Limited Edition which features the same clock speeds as the normal version (1247 – 1546 MHz) but features an enhanced cooling system and aluminum design. The second upgraded model is the Radeon RX Vega 64 Liquid Cooled Edition which has a higher clock (1406 – 1677 MHz) and features an all-in-one liquid cooling solution.
The Radeon RX Vega 56 is the more affordable sibling of the RX Vega 64. It has 56 instead of 64 compute units which result in 3584 stream processors instead of 4096. However, it remains with the same 8 GB of HBM2 memory and 2048-bit interface. The RX Vega 56 should be equal to the GTX 1070 and has a price of $399.
Apart from the consumer-grade products that we just listed, AMD revealed two professional graphics cards (Radeon Pro WX 9100 and Radeon Pro SSG) and one HPC (High-performance computing) configuration. The latter is called AMD Project 47 (AMD P47 Petaflop Rack) which is promising 1000 TFLOP/s of compute power.
Meanwhile, you can check all available AMD products over here: http://amzn.to/2jzfLfq