And again, the new Acer Predator 17 (G9-793) doesn't use PWM for regulating screen brightness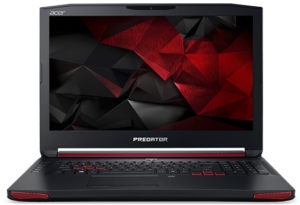 If you follow our stream of news you've probably already guessed that the new Predator 17 doesn't use PWM across all brightness levels due to the used IPS panel, which can be found in last generation Predator 17.
You can find here the current Acer Predator 17 generation here as well as the new one when it comes out: http://amzn.to/2cLQW10
With all the excellent properties that the AU Optronics B173ZAN01.0 panel offers, the new Predator 17, with NVIDIA GeForce GTX 1070, inherits them all plus another one very important feature – native G-Sync support. That's a huge upgrade over last year's Predator 17 and another PWM-free clean streak of G-Sync screens. So far every notebook or external monitor with G-Sync we've tested doesn't use PWM so the rumor about G-Sync or FreeSync-enabled devices being flicker-free might turn out to be true.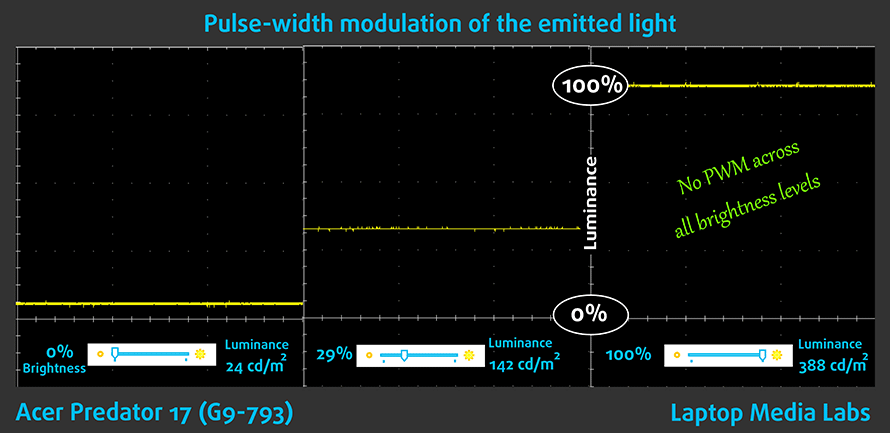 Stay tuned for more information regarding Acer's latest Predator 17 along with a full review tomorrow.