Apple refreshes its laptops with Kaby Lake processors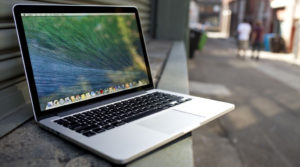 Yesterday was WWDC and one of the announcements that Apple made was that it will refresh its notebooks lineup with the latest 7th generation Intel Kaby Lake processors.
First of all, the 12-inch MacBook will also be upgraded with faster SSD and the butterfly switch keyboard which was introduced last year for the MacBook Pro models. The entry-level version of the 12-inch MacBook will cost $1898 which is a bit more than what it used to be – $1788.
On the other hand, the slightly bigger 13-inch MacBook Pro will have a configuration without the Touch Bar which will lower its starting price to $1898 just as the 12-inch MacBook rather than $2188 like last year.
Apart from the new Kaby Lake processors, the 15-inch MacBook Pros will also have an upgraded graphics card. They will now come with the new Polaris GPUs from AMD. The base model will feature the Radeon Pro 555 GPU with 2 GB of RAM and it will sell for $3488 – a $100 dollars more than what it cost last year.
There is an upgrade to the MacBook Air too. Apple's budget notebook will come with a faster 1.8 GHz processor. This is the only upgrade that we don't have information if it is a Kaby Lake CPU but it doesn't seem like one. Its starting price is sa as last year – $1328.
You can check out all currently available Apple products here: http://amzn.to/2qj79le