Our PWM tests show that ASUS ROG G501's FHD IPS screen could cause eye fatigue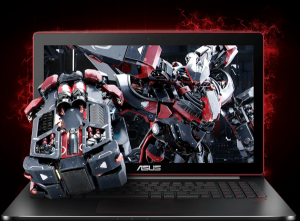 Yes, all we are talking about lately is the new, highly anticipated ASUS ROG G501. It's an exciting new notebook with premium looks, thin profile and powerful hardware. We would also expect a high-quality IPS panel which G501 delivers, but at a cost.
ASUS G501 uses PWM to control screen brightness, which makes it quite harmful to human vision. We've recorded screen flickering from 0 to 99% brightness and at the lowest level we have a frequency of 200Hz (under 500Hz is considered as really bad screen flickering). This means that if you set the screen brightness at minimum, the frequency of the emitted light is as follows: the light stays on for 0.3 ms and then turns off for 4.7 ms. This is a big amplitude that additionally helps for the negative effect. Otherwise, if you use the screen at 100% brightness, you won't have any problems. We do hope, however, that the 4K variant won't be using PWM for adjusting screen brightness.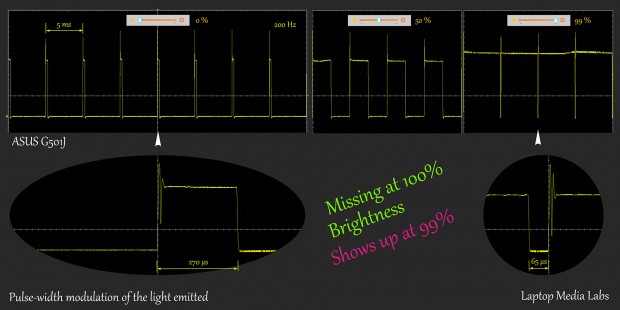 However, this is not everything we are going to share regarding this new and exciting product, but for the rest of the test, you will have to wait for our full review.