Check out more than 20 new additions in our M.2 SSD compatibility list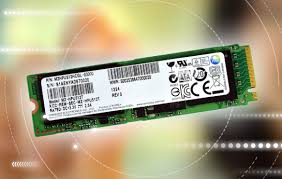 With the new M.2 SSD standard gaining popularity in modern notebooks, and desktop PCs, of course, the confusion around the compatibility is growing as well. Most OEMs fail to list more information regarding their products and the support of M.2 SSD sticks so we decided to make a list of our own and expand it in the process of testing and disassembling machines. Up until now, we've gathered info about a lot of notebooks and their supported of SSDs and yesterday, we added more than 20 other.
One of them is the new ASUS N752VX, which is undergoing our tests for a full review, and the nice surprise here is the support of M.2 PCIe NVMe drives and that's a huge leap from the last generation N751, which offered the outdated half-size mSATA SSD. You will also find some Lenovo notebooks from the ThinkPad T series featuring the new NVMe SSD standard as well. The updated 2016 Skylake version of the excellent Acer Aspire R13 convertible is also present with the support of M.2 in RAID 0 configurations.
However, we added several underdogs from the Clevo and Gigabyte families and we are sure these new additions will prove useful over time as users continue to seek some alternatives to the mainstream OEMs.