Dell Vostro 3559's screen uses high-frequency PWM so it's relatively safe for long hours of use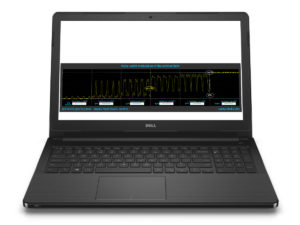 In case you've forgotten, we had a quick look at the Dell Vostro 3559 that sits in the lower-end business segment of the market and at first glance, things look pretty good for the asking price. However, we kind of have mixed feelings about the screen quality but we will address this issue in another article. Now let's focus on something that's considered to be very important for a business notebook – PWM.
You can find the Vostro 15 3000 configurations here: http://amzn.to/2gBDr6g
Our tests show that PWM is present from 0 to 99% screen brightness and may cause some discomfort to sensitive users who spend a lot of time in front of the screen working. Since the frequency of the emitted light is quite high (20.3 kHz), most users won't notice the PWM.
Stay tuned for the full review and the rest of the news we've prepared about this notebook.