Gadget of the day – Xiaomi Wi-Fi Amplifier for only $9.99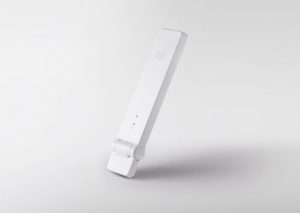 Another day, another short article about a good bargain. Today we are looking at another really convenient gadget by Xiaomi. It is a Wi-Fi amplifier which will solve all your issues with weak Internet signal at home, your workplace or wherever it is that you need strong wireless connection. What's more, it's currently on sale for only $9.99!
If you happen to show interest in the Xiaomi Wi-fi Amplifier, you could check its current availability right HERE.
This amplifier is quite compact and lightweight, allowing you to carry it everywhere with you without even noticing. Additionally, it does not need any installation – you only plug and play. It has 180-degree rotatable USB interface to help you position it in various places. Another notable feature of this little boy is that it can automatically update its firmware when idle so that it will not intervene with your usage.