Get an Amazon Fire tablet for only $39.99 or grab two in a bundle for Valentine's day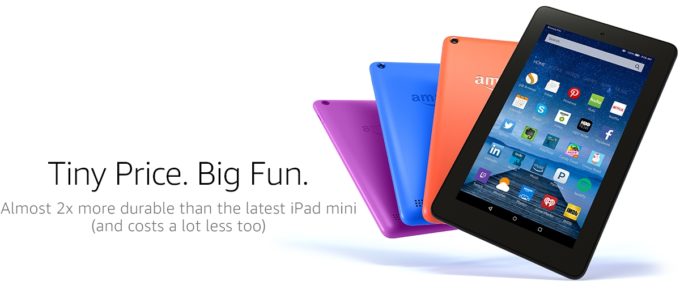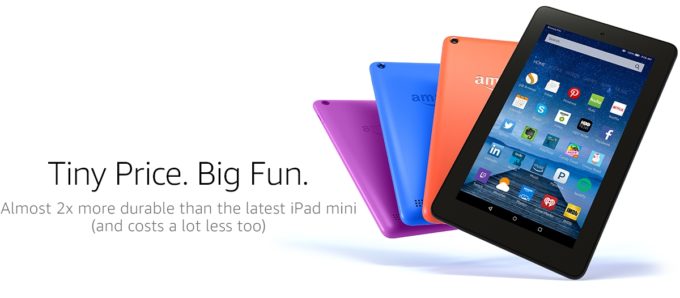 That's right folks, Christmas holidays are behind us but it's time for Valentine's day sales and that's why Amazon is putting it's Amazon Fire tablets on sale.
If you don't already know, the Amazon Fire is a 7-inch tablet running on a highly customized Android operating system called Fire OS. The IPS screen has a resolution of 1024 x 600 pixels and the tablet runs on a quad-core processor with a frequency of 1.3GHz, 1GB of RAM and 8 or 16GB of internal storage. It doesn't seem as much but don't forget that it was released back in 2015 and let's face it – for $39.99 it's a bargain. Both 8 and 16GB versions prices are reduced by $10 or 15 pounds in the UK.  You can also get two 8GB versions in a bundle for you and your love one for $79.98 in three different color options – black/blue, black/magenta, and blue/magenta. Some Fire accessories like Standing cases, Kid-Proof cases and others are also on sale.
Speaking about kids, the Amazon Fire Kids Edition is also on sale now costing $79.99 – a perfect way to introduce your child to mobile technology.
You can order yours from here: http://amzn.to/2kI01c
Or get the bundle from here: http://amzn.to/2lo64Bo
Or if you are in the UK you can order from here: http://amzn.to/2k3ndiK
Amazon Fire Kids Edition can be ordered from here: http://amzn.to/2ks1K6D