GSmart Guru GX does well in our screen tests, especially for a mid-ranger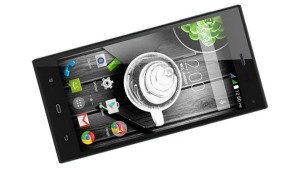 Gigabyte is relatively new on the smartphone market but ever since, the company has been trying to improve the quality of its devices and the Guru GX is another handset to prove that. The initial screen tests show that the panel used for the device has some great properties, especially considering that it's a mid-ranger.
The GSmart Guru GX isn't that famous worldwide, but it is available on selected markets and it would be really helpful for those users to get to know the smartphone. According to our reading, the panel covers 94% of the sRGB color gamut and 70% of the Adobe RGB. Not a bad result, but the maximum brightness seems a bit lower than it should be. The 315 cd/m2 brightness will get you through in really bright rooms or outside, but under direct sunlight you will struggle with the more dimmed images. The contrast, however, is 955:1 – not a bad result, but the most important thing here is that the display doesn't emit harmful light frequency and no PWM was recorded throughout the whole brightness levels.

You can soon expect the full review of the model, so stay tuned.