Lenovo has just launched an update aimed to fix P70's problems and bugs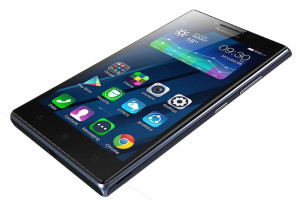 We informed you about an upcoming software update for Lenovo P70, which is intended to fix some major bugs in the system. The update is already launched, so if you have problems with your P70, odds are that most of them will be fixed.
In order to install it you should go to Settings – About phone – System Update and hit Download.
One of Lenovo P70's problems was the bad call quality (the other side couldn't hear you well), but only if you make a call after shooting a video. Also, saving a landline number in Google Contacts caused a problem with the following incoming calls from it.
With the new update Lenovo got rid of these problems, but we're aware of another one major flaw – weak 3G reception. We haven't tested the phone in out-of-the-town scenario yet, but we're going to do it soon and we'll share the results.
It will be appreciated if you would put your P70 to the same tests and share the results in the comment section below. Did the update solve your problems?
You can read the full review here:
http://laptopmedia.com/review/lenovo-p70-review-an-elegant-and-affordable-smartphone-with-high-performance-and-good-durability/