Lenovo is going hard on Apple with their own MacBook Air alternative, the Air 13 Pro

Apple has been holding the much-needed upgrade of the MacBook Air for quite some time now and no new versions are even rumored to come out for now. And, of course, other OEMs are ready to chip in and turn this into their own advantage by offering a more affordable and overall better option. Xiaomi started with its own MacBook Air clone, the Mi Notebook Air, just a few days ago and Lenovo was quick to follow.
Lenovo's Air 13 Pro offers mostly the same specs as the Mi Notebook Air but more importantly has considerably better specs than the current outdated MacBook Air. We've got the latest Core i5 and i7 Skylake processors on board paired with a minimum of 4GB of RAM and NVIDIA GeForce GTX 940MX GPU with… 2GB of GDDR5 VRAM! The display is a 13.3-inch one with Full HD IPS panel while the storage options include M.2 PCIe SSD and the base model offering 256GB capacity and going up to 512GB if you opt for the 8GB RAM variant.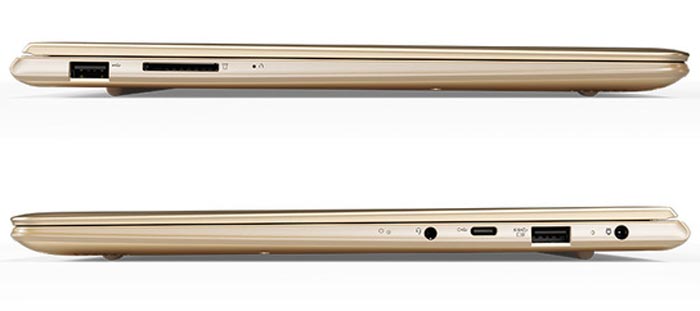 As far as design goes, it's largely the same as the original MacBook Air and Xiaomi's Mi Notebook Air with aluminum clamshell weighing just 1.29 kg and being just 14.8 mm thick compared to the 1.35 kg MacBook Air with 17 mm height at its thickest point. And costing just about $750, the Air 13 Pro is not only more affordable but more powerful and slightly more portable as well. Moreover, looking at the press renders, the screen bezels don't look as clunky and thick as on the MacBook Air so it looks like it's finally time for Apple to look into its MacBook Air lineup because it's starting to lose ground really fast. Although, we aren't sure yet if the Lenovo Air 13 Pro will make it outside the Chinese market but we sure hope so because it looks like a bang for the bucks.
In the meantime, you can check the available Lenovo laptops here: http://amzn.to/2a8SJaw