Look no further than the new XPS 15 for professional video and photo editing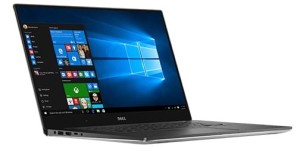 A few tests just came in from our lab indicating that the new XPS 15 features almost perfect display quality. We've got the UHD version that packs Sharp touch-enabled IPS panel and it passed our display tests with flying colors.
Our hardware calibrator indicated 100% sRGB and 100% Adobe RGB color gamut coverage with 1140:1 contrast ratio, and extremely accurate color reproduction out of the box. Also, the screen is bright enough (345 cd/m2) for fairly clear image outdoors if you need to do some editing on the go. So the bottom line is that the new XPS 15 (UHD version) is suitable for color-sensitive work. We will share more details in our upcoming review in the following days but, for now, you can read our first impressions and check out the price of this delicious eye candy notebook at Amazon.com.