Prime Exclusive Phones – be sure to check Amazon Prime offers (Moto G4 and more)
Prime day is here and it brings a lot of great deals! Amazon decided to celebrate it's 21st birthday by offering special "primeday" promotions. There are deals in all kinds of deals in different departments. However, this particular publication is devoted to two intriguing smartphone offers.
If you are interested in these smartphone deals, you can find them HERE.
On the one hand, you can choose BLU R1 HD for the awesome price of $49.99 (originally $99.99). It features a vivid 5-inch curved display with Gorilla Glass 3, quad-core processor MediaTek 6735, 8 GB (or 16 GB) of internal storage and 1 GB of RAM (a 2 GB option is possible). You can also expand the internal storage via a microSD card slot.  Additionally, you get a main 8MP autofocus camera and a front 5MP selfie camera, which means decent picture quality. As far as software is concerned, BLU R1 HD provides Android 6.0 Marshmallow. Indeed, all these specs combined with a premium metal build quality and 4G LTE connectivity make BLU R1 HD a great budget solution.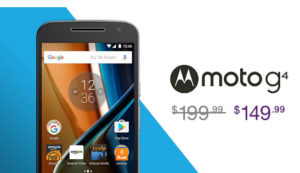 On the other hand, there is the fourth generation Moto G with a 5.5-inch full HD display, octa-core Qualcomm Snapdragon 617 processor (1.5 GHz). In addition, for the price of $149.99 (originally $199) you get a 13MP main camera that can take great shots, 4G LTE connectivity, fast charging thanks to the TurboPower technology. Moto G4 also offers 2 GB of RAM, 16 GB of internal storage (32 GB option is available), a 5MP front selfie camera, microSD card slot and Android 6.0.1 Marshmallow.
We must also note that both devices come with lockscreen offers and ads.
For more information about these offers, please click here.
Start your 30-day free Prime Account trial here.