Second update for Windows 10 to come later this year – maybe Redstone 3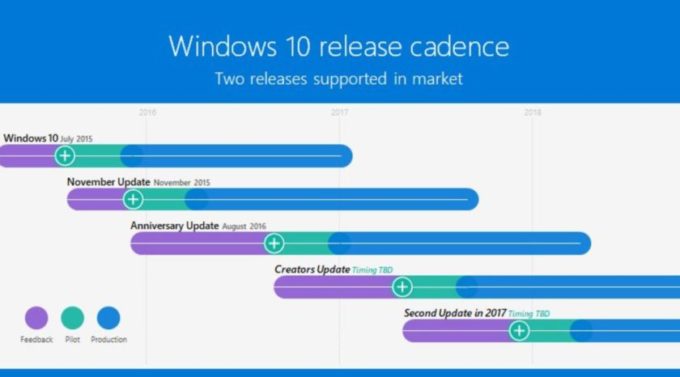 In less than two months in April Microsoft is expected to release the Creator Update for Windows ten. In the past few months we have seen quite a few interesting features that were tested by the insiders. We will see a new Game Mode that will boost performance while gaming which is particularly useful for users with low-end configurations. the list with new features also includes a similar to picture-in-picture "Compact Overlay" mode and a new battery saving option which will allow you to balance your system between high performance and battery life the way you want it in a given occasion.
Now Microsoft is confirming that there is going to be another update sometime later this year. As you can see it doesn't have a name in the  slide but it is most probably Redstone 3. Some rumors suggest that the update will be released prior to December's holidays.
Earlier we got information that Microsoft is working on a new design language for its operating system. This new user interface is called Neon and it could challenge macOS' visuals by what we have seen so far. The new UI may miss the Creators Update and land with the upcoming second update later this year.
We will follow the topic and share with you when information about a release date or new features surfaces.
If you need a new PC you can check some of the available ones over here: http://amzn.to/2kmGAby