The battery of ASUS Zenfone C didn't meet our expectations in the battery tests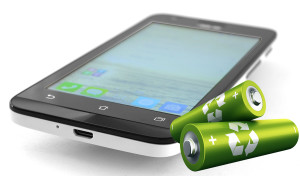 We've already shared some of the results from the tests that we've put ASUS ZenFone C through and more detailed information about the model will be revealed in our upcoming review. Now we are going to lift the curtain a little bit and show you how the device performed in our tests for battery life. The unit in ZenFone C has 2100 mAh capacity and considering the not – so power hungry hardware, we were, sadly, unpleasantly surprised by the results it got.
For the time being we can reveal, how much time the battery lasts when browsing the Web via Wi-Fi, Video playback and 3D gaming. The results are far from impressive, placing the phone in the very durable section of smartphones on the market. In our Wi-Fi test the device held up for 414 minutes (6 hours and 54 minutes), while watching a video the result was even lower – 370 minutes (6 hours and 10 minutes). In our 3D gaming test, the ZenFone C managed to remain ON for 209 minutes (3 hours and 29 minutes). We must not forget, that the device at hand is a budget model, but on the other hand, the results are very unsatisfying.