The Lenovo ThinkPad T570's screen is flicker-free and thus is an excellent daily driver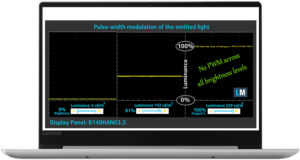 Even though the Lenovo ThinkPad T570 lacks a good IPS panel, it's still considered to be good enough for everyday work and general browsing. And when you consider the flicker-free nature of the panel, it becomes more and more attractive.
According to our equipment, the laptop doesn't use PWM for regulating screen luminance at any brightness level. This means that the display is harmless in this regard and shouldn't cause unnecessary eye strain during long hours of use. And if blue light emissions are an issue as well, we suggest looking into our Health-Guard profile – it decreases the negative blue light emissions while preserving color accuracy as much as possible.
If you are interested, you can browse for other PWM-free notebooks in our PWM ranking table.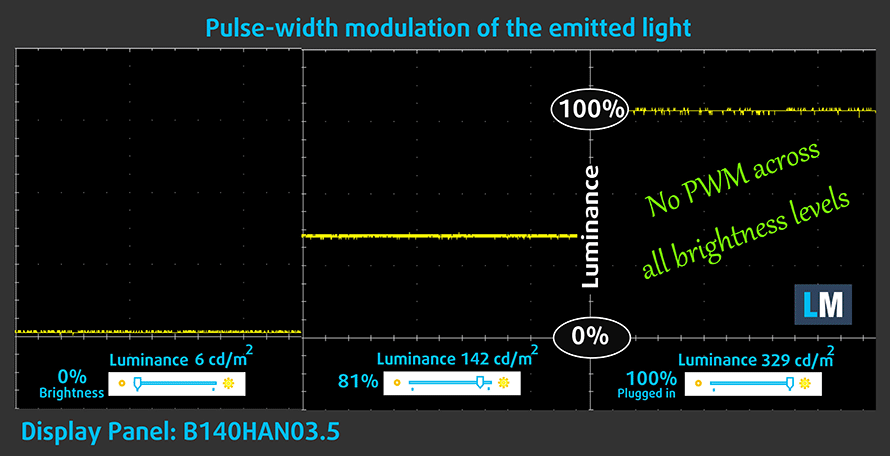 Lenovo ThinkPad T570 configurations