The new AMD Ryzen 7 2700U hits 26th place in our Top Laptop CPU ranking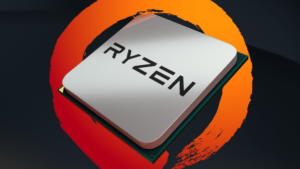 The new AMD Ryzen 7 2700U that we talked about a lot last week has ranked 26th in out Top Laptop CPU ranking. An interesting fact is that this is highest ranked AMD processor with the exception of the eight-core/sixteen-thread Ryzen 7 1700 that headlines the rank list.
A quick run through the specs of the Ryzen 7 2700U unveils four physical cores and a total of eight threads with clock speeds starting from 2.20GHz and reaching all the way up to 3.80GHz. The CPU is rated at 15W and includes a rather powerful AMD Radeon RX Vega 10  integrated graphics chip.
You can check out Ryzen 7 2700U's full specifications and benchmark results on its page: http://laptopmedia.com/processor/amd-ryzen-7-2700u/
For comparison, the Intel Core i7-8850U is ranked 15th a the moment which is eleven points higher. On the other hand, the Core i5-8250U holds the 37th place as if there is some relevance in the 11-point difference with the Ryzen 7 2700U. You can check out our detailed comparison with the Core i7-8850U over here and with the Core i5-8250U here.
You can follow this link that leads to our Laptops Specs system to check out all currently available or upcoming notebooks equipped with the AMD Ryzen 7 2700U.