The new Lenovo ideapad 330 (15″, 330-15IGM, 330-15ICH, 330-15IKB) budget series – prices, specs, features and configurations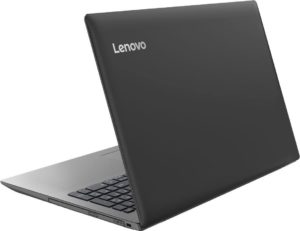 Today we are going to take a look at the Lenovo ideapad 330 series which is a budget series that offers something for everyone. The series ranges from ultra-low spec notebooks to fairly powerful configurations.
You can check its in-depth specs and more information here:
15IGM: http://laptopmedia.com/series/lenovo-ideapad-330-15-330-15igm/
15ICH: http://laptopmedia.com/series/lenovo-ideapad-330-15-330-15ich/
15IKB: http://laptopmedia.com/series/lenovo-ideapad-330-15-330-15ikb/
Starting with the hardware, the ideapad 330 can be powered by a variety of processors. Starting from the low-end dual-core Celeron 4000 all the way up to the powerful six-core Core i7-8750H. These processors are backed up by up to either 4, 8 or 16GB of DDR4 RAM depending on the model with the 15IGM having the lowest maximum capacity. Storage options also vary from HDD to SSD, NVMe SSD and even Intel Optane SSD support on the high-end models.
There are two display options for the ideapad 330. Unfortunately, both displays have TN panels which typically have poor viewing angles. The 15.6-inch display can either have HD (1366 x 768) or Full HD (1920 x 1080) resolution. We strongly recommend getting the higher resolution screen.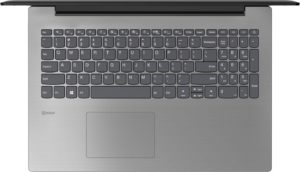 The ideapad 330 can be equipped with up to an NVIDIA GeForce GTX 1050 graphics card with up to 4GB of GDDR5 memory which will make the notebook into an entry-level gaming solution. This is where the TN panel might be useful as these panels tend to have fast response times which is something loved by gamers.
As for connectivity, the ideapad 330 covers the basics. You get two USB 3.0 ports, one USB Type-C port, an HDMI, Gigabit Ethernet, 3.5mm audio jack, and security hole. Of course, there is Wi-Fi ac and Bluetooth 4.1. However, note that the entry-level 15IGM has one USB 2.0 and one USB 3.0 port and lacks a USB Type-C port.
Overall, the Lenovo ideapad 330 series is budget-oriented and lacks a lot of desired features. On the other hand, you can still get a configuration equipped with high-performance hardware. Pricing is of crucial importance when it comes to budget products and Lenovo has that one covered perfectly. With a starting price of just $249.99, you can hardly find something better with Windows on it.
You can check all available configurations and detailed specs in our Laptops Specs system: