The new Lenovo Ideapad 520S – specs, features, configurations and prices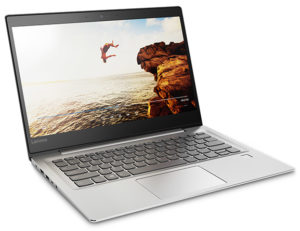 The star of this article is the new Lenovo Ideapad 520S. Its configurations come with up to 8th generation Intel Core i7 CPU that will provide you with a great amount of power. Moreover, the multi-tasking will be like a breeze – you can seamlessly switch between various applications at the same time. The processor is paired with NVIDIA GeForce 940MX GPU that further meets your productivity needs.
You can upgrade your notebook with 16 GB Intel Optane SSD which delivers an incredible increase in the speed and capacity of your system. What's more, the maximum amount of internal storage you can configure your device with is 128 GB PCIe SSD + 1 TB SATA HDD which is more than enough for all your applications, movies, photos, etc.
The new Ideapad 520S has undergone a design upgrade and now comes with thinner bezels around its 14-inch display. Furthermore, the notebook features an IPS panel with up to FHD (1920×1080) resolution for amazing visual experience. In addition to this, you can also immerse in a clear, rich and powerful audio thanks to the Harman Speakers with Dolby Audio.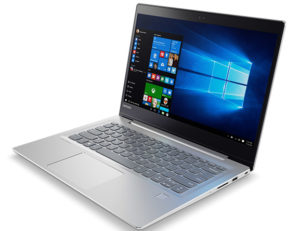 Tipping the scale at just 1.7 kg, the Ideapad 520S is not only pretty light but also has decent thickness of only 19.33 mm. What further contributes to its portability are the diamond-cut edges that also grant the device a premium appearance. Moreover, you have a wide choice of color schemes to suit almost everyone's taste – Champagne Gold, Plum Purple, Rose Pink, Bronze, and Mineral Grey.
The available operating system here is Windows 10 Home that will certainly suffice most users' needs. One of its impressive features is the digital assistant Cortana. It works with a great variety of applications and services to make sure you always get the answers to your questions. The Ideapad 520S also focuses on security as it comes with an optional upgraded fingerprint reader for secure login so you feel safe. You will also be able to login to various sites such as DropBox with a single touch thanks to Windows Hello.
As for the connectivity options, you get a single USB 2.0 Type-A, USB 3.0 Type-A, USB 3.0 Type-C, HDMI output, as well as audio jack. The specs sheet is complemented by Wi-Fi 802.11ac and Bluetooth 4.1.
You can check all available configurations and detailed specs in our Laptops Specs system: