The new Samsung Notebook 9 Pen 13" – specs, features and configurations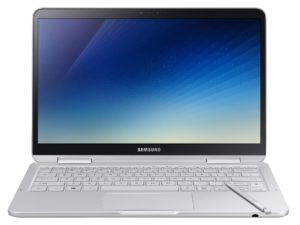 Samsung claims that "technology must fit within the lives of the consumer, not the other way around" and it makes sure its devices live up to its beliefs. One such premium and portable laptop is the new Samsung Notebook 9 Pen 13".
For starters, the device is powered by up to the latest 8th generation Intel Core i7 processor that comes with an Intel UHD Graphics 620 GPU allowing you to run multiple programs or render high-quality graphics without sacrificing speed or performance. In terms of memory, you get up to 16GB of DDR4 RAM, while storage-wise – up to 512GB SSD (NVMe PCIe) making data transfer a child's play.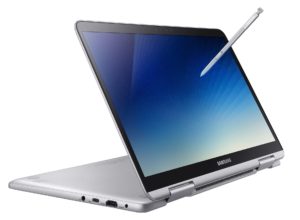 In addition, the configurations come with a 13.3-inch FHD (1920 x 1080) panel with an IPS matrix. Furthermore, thanks to the RealView display you enjoy bright and vivid images and amazing brightness for great experience no matter if you use the device indoors or outdoors. What's more, the Notebook 9 Pen offers portable and reliable premium design thanks to its S Pen and convertible hinge. The laptop chassis is fully metal and features magnesium and aluminum that make it not only durable but also lightweight – just 995g.
Furthermore, the 360-degree hinge allows you to switch from laptop to tablet mode by simply rotating the keyboard behind the screen. Another impressive feature is the S Pen giving you the freedom to express your creativity by writing, painting and many more. We should also mention the built-in fingerprint sensor for seamless login without having to remember tedious passwords. This bad boy also sports an IR front-facing camera that recognizes your face and Privacy Folder where all your sensitive data is stored.
And last but certainly not least – the connectivity options you will find here are a single USB 3.0 Type-C, two USB 3.0 Type-A, SD card reader, as well as audio jack.
You can check all available configurations and detailed specs in our Laptops Specs system: