The price of the Moto G alternative, GSmart Classic, will be around $99 (90 EUR)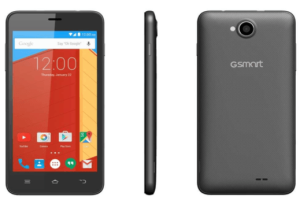 A week ago we introduced to you the next super-affordable GSmart hit – Classic. This is a 5-incher that isn't on the market yet but has a great potential to get the company's best-seller title once it becomes available.
You can't miss the parallel between the third generation Moto G (in-depth review) that just as GSmart Classic, has a quad-core CPU, 5-inch IPS screen with HD resolution and 1GB of RAM (for the 8GB version). Moto G has its own advantages though, like the 13MP back camera (instead of the 8MP sensor in Classic) and 2470 mAh battery (2000 mAh for GSmart Classic) but take a look at the price – the new GSmart Classic will cost you around $100 (90 EUR). For comparison, Moto G (3rd Gen, 2015) costs ~$180 for the US and even more in Europe – 230-250 EUR.
To wrap things up, we're expecting a new top model in the budget class, which should be ready for the Back-to-School season.