Toshiba KIRA's display is just marvelous, despite the presence of PWM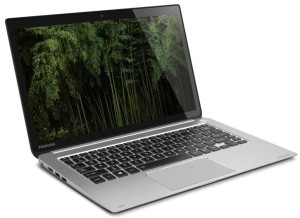 Even though Toshiba isn't vocal about the technology used in its latest ultrabook flagship and only stressing on the pixel packing WQHD (2560×1440) resolution, we took a closer look at what the 13.3-inch panel has to offer. Our opinion on the matter is that Toshiba has made a huge mistake not to boast with this nearly perfect display. The panel inside features the so-called IGZO technology used in modern IPS LCD displays and if you are interested in knowing more about this technology, you can read the "Display" section of the Aspire S7's review here:
However, we got some really good readings in our tests which are inherited by the IGZO technology of the screen. The maximum brightness is around 242 cd/m2 which isn't as high as we expected, but it will serve well in bright rooms. Furthermore, the color temperature at 242 cd/m2 is 6512K which aligns almost perfectly to the optimal one – 6500K (D65). Furthermore, our tests show that the panel covers almost all of the sRGB color gamut and the color reproduction is excellent with maximum contrast ratio of 1840:1 to support it.
Unfortunately, though, we were not able to give you exact numbers as the notebook comes with pre-installed Chroma Tune software that lets you tweak the display's settings so the color accuracy, temperature, and other properties will be different. We've reviewed all the possible outcomes and profiles in the upcoming full review of the Toshiba KIRA, so stay tuned.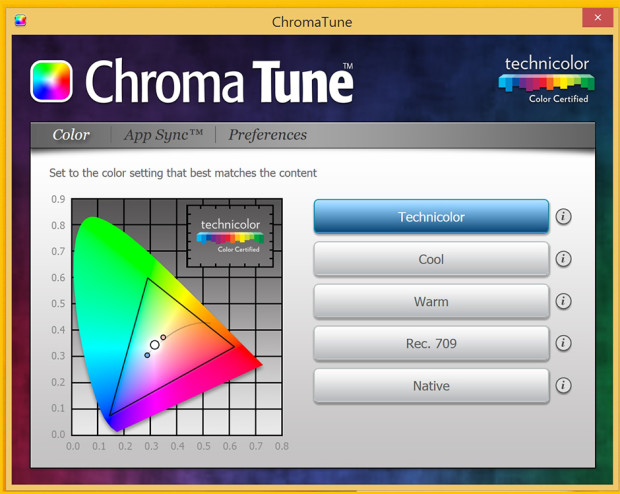 Oh, and before we get back to testing, we would like to share the results from our PWM (pulse-width modulation) test. Sadly, screen flickering is present across all brightness levels, except at 100%. This will cause eye soreness or headaches to those of you with sensitive eyes, so keep this in mind when looking for this model or any other of that matter.