We compared the 2-core Cortex-A7 processor of Samsung Galaxy J1 to its Qualcomm, Intel and MediaTek alternatives
Samsung Galaxy J1 features a duo-core Cortex-A7 processor, operating at 1.2 GHz. Specifications like these won't lead to high expectations in terms of performance, but that's no surprise, considering the price of the device. The question here is, "will Galaxy J1 be able to confront the rest of the models from its price range that feature mobile chips like Snapdragon 200 (Motorola Moto E), Intel Atom Z2520 (Asus ZenFone C) and the affordable MediaTek options (Honor Holly and Energy Phone)?" We've already conducted the computational performance tests, so we can share the results and let you draw your own conclusions.
Disregarding the results, we can say that Galaxy J1 runs smoothly. Severe delays and lag are rarely seen. Given the specific price range, that's the thing that mostly concerns users.
Check the current price of Samsung Galaxy J1 here: http://amzn.to/1K3BUNc

CPU
Geekbench 3.0 is Primate Labs' cross-platform processor benchmark which simulates real-world scenarios and gives a combined score, based on the results of integer, floating point and memory performance.


Vellamo Metal 2 measures the CPU subsystem performance of mobile processors.


Vellamo Metal 3 is the latest version of Vellamo's CPU benchmark.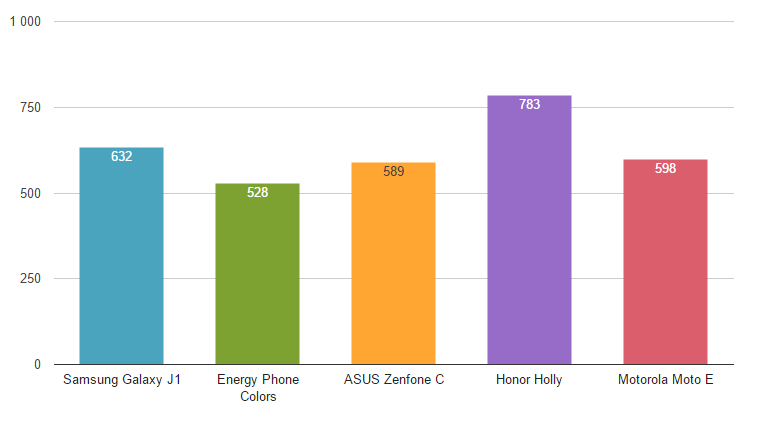 Check the current price of Samsung Galaxy J1 here: http://amzn.to/1K3BUNc