What to expect from the new Intel Xeon series – E3-1200 v6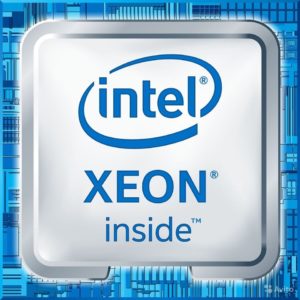 Kaby Lake is Intel's latest architecture that is expected to make an appearance by the end of this year or in the beginning of the next one. It seems that the American company is near to being ready with project since we now have information about an entire series from the Xeon lineup – E3-1200 V6. What immediately caught our attention about the new server chips was the fact that three of them will feature a GPU – up until now Xeon processors did not use to come with a GPU, and this was one of the main differences between the Intel server and consumer chips. The models that will come with a GT2 GPU are Xeon E3-1275 v6, E3-1245 v6, and E3-1225 v6. Namely these units are characterized by a slightly higher energy consumption of 79 Watts.
All CPU models from this series are quad-core, and some of them boast the Hyper-Threading technology that creates a virtual core for each physical, and this results in a total of 8 threads. Additionally, the cache memory for each of the eight chips is 8MB L3, and the processors that do not come with a GPU have 74 Watts of energy consumption. The models that stand out are E3-1280 v6, whose base frequency is 3.9 GHz, and E3-1275 v6 with a base frequency of 3.8 GHz and a GT2 GPU.
If you are interested, you can browse through all currently available Intel CPUs here: http://amzn.to/2bBmXUp