Windows 10 introducing a new feature called "Compact Overlay" – similar to Picture-in-Picture mode
Microsoft is getting ready for its Windows 10 Creators Update launch by releasing numerous new features for testing to the Insiders. We already saw the concept of the new "Game Mode" which will allow users to enjoy a better gaming experience or the addition of a new battery saver option that will let you balance performance and battery life as you wish. Today in build 15031 we are taking a look at a feature similar to Picture-in-Picture mode in macOS.
The new feature is called "Compact Overlay" and it's a way to make multi-tasking easier. As the name suggests when you enable this mode on a certain window it will become smaller and stay on top of all other windows without getting blocked. This way you can drag your video or chat window to the corner of the screen for instance and continue using some other application. This image provided by Microsoft shows us how it would look lite in action: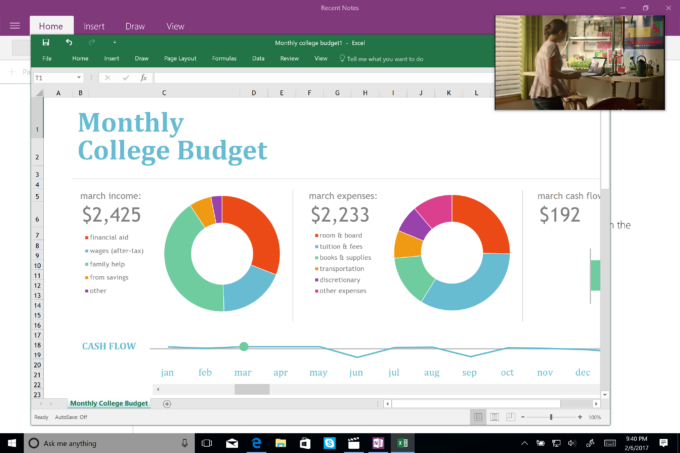 The Windows 10 Creators Update is set to launch in April. Are you into the new features?
Meanwhile, you can check all available Windows notebooks here: http://amzn.to/2kREAaE