[Video Review] Dell Latitude 15 3530 – Reliable and affordable
Dell Latitude 15 3530 szczegółowy przegląd
Dell's Latitude series is the answer for Lenovo's (and previously IBM's ) ThinkPad devices. In this case, we have the Latitude 15 3530. It is a brand new machine, which sits in the more affordable spectrum of the business notebook branch.For another year running, the keyword is "compromise". We don't expect to see stellar build quality, but there is no reason to think that Dell would cheap out on the user experience.Here, we get to choose from a pool of Alder Lake U-series processors. They have a 15W TDP, which would make the pretty efficient. It will be interesting to compare this la[...]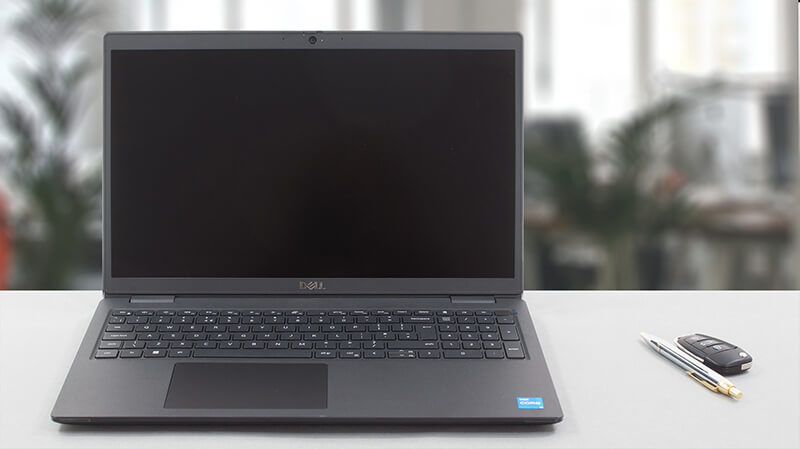 Pros
Great upgradeability
Good battery life
MicroSD card slot and a USB Type-C 3.2 (Gen. 2) with DisplayPort and Power Delivery
Optional fingerprint reader and IR face recognition
No PWM (BOE 000TN-NE156FH (BOE0A89))
Quiet under extreme load
Optional LTE support
Cons
Not a very rigid structure
Covers only half of the colors in the sRGB gamut (BOE 000TN-NE156FH (BOE0A89))
No Thunderbolt 4 connector
BOE 000TN-NE156FH (BOE0A89)
HDD/SSD
aż do 1000GB SSD
OS
Windows 11 Pro, Windows 11 Home
Bateria
54Wh, 4-cell, 41Wh, 3-cell
Materiał korpusu
Plastic / Polycarbonate
Wymiary
361 x 240.95 x 18.06 mm (14.21" x 9.49" x 0.71")
1x USB Type-A
3.2 Gen 1 (5 Gbps)
1x USB Type-A
3.2 Gen 1 (5 Gbps), Sleep and Charge
1x USB Type-C
3.2 Gen 2 (10 Gbps), DisplayPort, Sleep and Charge
Czytnik kart
microSD (SD/SDHC/SDXC)
Ethernet LAN
10, 100, 1000 Mbit/s
Gniazdo audio
3.5mm Combo Jack
Czytnik linii papilarnych
optional
Kamera internetowa
HD / FHD / IR
Podświetlana klawiatura
optional
Mikrofon
Dual Array Microphones
Mówcy
2x 2W Stereo Speakers
Gniazdo zamka bezpieczeństwa
Wedge Lock
Budget business laptops have to make compromises to reach a certain price tag, so knowing what to keep and what not to can be crucial when making a more affordable product. Dell has managed to navigate this pretty well for their latest Latitude 15 3530, so stay tuned to check out what the laptop has to offer.
[Intro]
Starting on the outside, we have a familiar plastic chassis. It doesn't have the most rigid construction out there and the finish is a bit rough to the touch, however, it keeps the device light and thin, with a weight of 1.79 kg and a profile of 18.1 mm. You'll need two hands to open the lid, however, once you do, you see thin bezels on all four sides, along with an optional Full HD webcam with an Infrared sensor for face recognition.
[Input devices]
Looking down at the base, we have a comfortable keyboard with clicky feedback, so typing feels good. The power button can be configured to house a fingerprint reader. The touchpad is pretty responsive and accurate, which is a win in our book. One thing you might not like about it is that the clicking surface works only on half of the surface. We find it interesting since it's similar to how traditional physical buttons were in the past.
[Ports]
On the sides, we see the ports. On the left, you'll find a power plug, an HDMI 1.4b port, one full-sized 5-gigabit USB port, and a 10-gigabit Type-C port, which can also act as a DisplayPort. On the right, there's a security slot, a LAN port, and two more full-sized ports, one of which runs at just 2.0 speeds, so you'd be better off using it to connect a mouse. There's also an audio jack, a MicroSD card slot, and an optional SIM card slot.
[Display]
Since this is a more affordable laptop, the display that it offers won't blow you away with its colors or anything, but it is still great for work and watching videos and movies in the downtime. The IPS panel comes in a Full HD resolution and has great viewing angles, so you can share what you're working on with your team. It also reaches the coveted 300 nits of brightness, so visibility is good in most lighting conditions. It also doesn't use PWM at all, so your eyes will be thankful. What you can do to make it better is get our Office Work profile, which optimized legibility and readability.
We'll link all of our profiles in the description below.
[Battery]
Moving on to battery life, the Latitude 15 brings a 54Wh unit which does quite well, lasting for 11 hours and 57 minutes of Web browsing, or 9 hours and 3 minutes of video playback on a single charge.
[Performance]
This is with a configuration featuring the Core i5-1235U, a sweet spot of a CPU with 10 cores and 12 threads. It scores well inside benchmarks, so you should expect a snappy experience. Ultimately, it's better than anything Intel-based from last year.
[Cooling]
Since the laptop uses an iGPU, you don't need a bulky cooling setup to keep everything under control. Still, we see a setup with two heat pipes and one fan, which takes good care of the Core i5-1235U.
The processor blows right past its 15W base TDP, spiking up to 34W in short bursts and maintaining 24W in the long run. This is great for more complex tasks like video rendering. Things do get heated, with the Core i5 reaching a peak temperature of 88°C, but settling at 80°C in prolonged loads.
However, you can't feel the heat from the outside, as the base gest comfortably warm at 41°C. The single fan remains quiet, so you know the device is a smooth operator under all circumstances.
[Teardown and upgradeability]
Lastly, let's check out what the device has on the inside. Getting in is relatively easy, but we'll still leave our teardown video in the description.
Both the RAM and storage can be expanded, with two SODIMM slots that can fit up to 32GB of DDR4 memory and one M.2 PCIe x4 slot for Gen 4 drives.
[Verdict]
As you can see, the Dell Latitude 15 3530 gets a lot of stuff right, like the keyboard and wide port selection. It also has a capable cooling setup that can extract pretty good performance from the Alder Lake U-series, while maintaining great efficiency and battery life. Yes, the build quality isn't the greatest, but we can look past it, as for the price you're getting a competent machine with a lot of features.
If you need more convincing about getting the Latitude 15 3530, go over to our website, where we have a written review with extra tests and benchmarks.