Apple MacBook Pro 13 (M1, Late 2020) review – the M1 does make the difference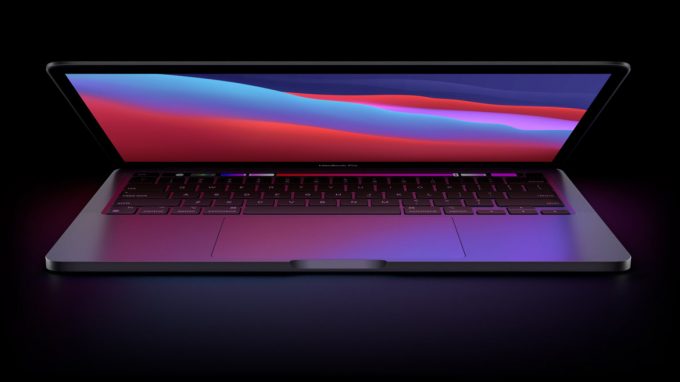 Apple is known for making standard-setting devices. No matter if it comes to smartphones, tablets, or computers. And in our case – laptops. However, in the near past, the company wasn't completely satisfied with the minor incremental performance upgrades, and the lack of control over the supply of their processors. This is one of the reasons why they decided to ditch Intel in favor of their silicon.
Hence, giving birth to the Apple M1 SoC. Today's machine is one of the three devices that brought the M1 to the world – the MacBook Air 13 (late 2020), the Mac Mini (late 2020), and the laptop we're going to talk about today – the MacBook Pro 13 (late 2020).
Visually, it brings almost no change over the last-gen MacBook Pro 13. With the only major difference being the keyboard. In fact, this keyboard was brought earlier in 2020 to change the troublesome "Butterfly switches" with more conventional Scissor mechanisms.
In addition to that, the notebook has the Touch Bar and Touch ID, features an all-aluminum design, and has Wi-Fi 6 support. Also, to make their new devices more attractive to their customers, the new MacBook Pro 13 now starts at $1299 (or $1199 with the Education program). However, not one of the laptops we've tested through the years was perfect, and we are pretty positive that this device won't be an exclusion. Now, let's start with the unboxing, after which we're going to evaluate the build quality of the product.
You can check the prices and configurations in our Specs System: https://laptopmedia.com/series/apple-macbook-pro-13-touch-bar-late-2020/
Contents
Specs Sheet
HDD/SSD
up to 2000GB SSD
Dimensions
304.1 x 212.4 x 15.6 mm (11.97" x 8.36" x 0.61")
2x USB Type-C
3.2 Gen 2 (10 Gbps), Thunderbolt 3, Power Delivery (PD), DisplayPort
Audio jack
3.5mm Combo Jack
Fingerprint reader
Touch ID
Microphone
Studio-quality three-mic array with directional beamforming
Speakers
2 Stereo Speakers
All Apple MacBook Pro 13 (Touch Bar / Late 2020) configurations
#CommissionsEarned
What's in the box?
Unsurprisingly, the MacBook Pro 13 M1 is presented in a good looking box. Once you open it, you will see neatly packed ingredients, topped by the laptop, itself. Beneath it, there is the USB Type-C cable, the 61W charging brick, and some paper manuals.
Design and construction
When we took the laptop out of the box, we saw a very familiar device. Yep, the design is practically unchanged. It is built from an aluminum unibody, and Apple states that it uses "low-carbon aluminum", 35% or more recycled plastic in the components, and 100% recycled tin in the solders. As for the structural integrity – this is one of the best-built notebooks we've ever had in our office. It is rigid, light (1.4 kg), and very thin (15.6mm).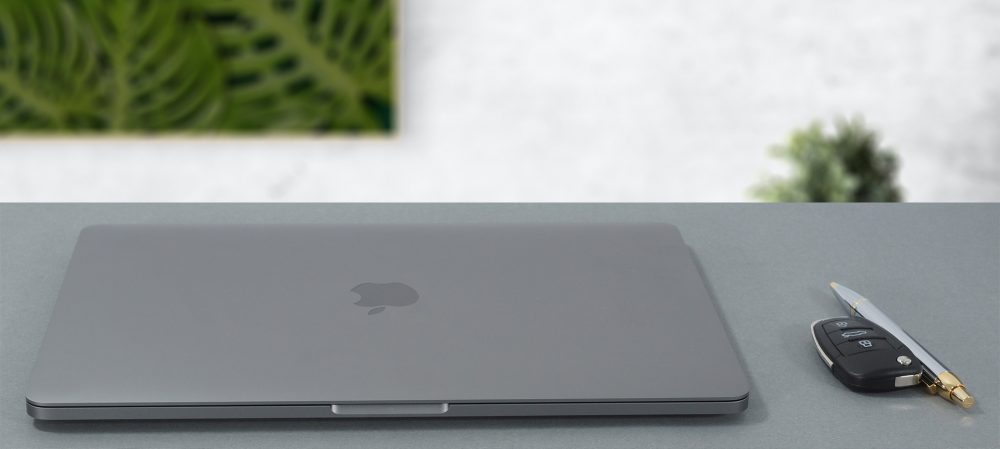 Opening the lid is smooth and effortless for one hand. And we saw almost no flex on the lid, itself. Looking at the display reveals a glass cover and bezels that look a bit thick in 2020. And above the panel, there is the HD Face Time camera, with its enhanced software color and lighting correction.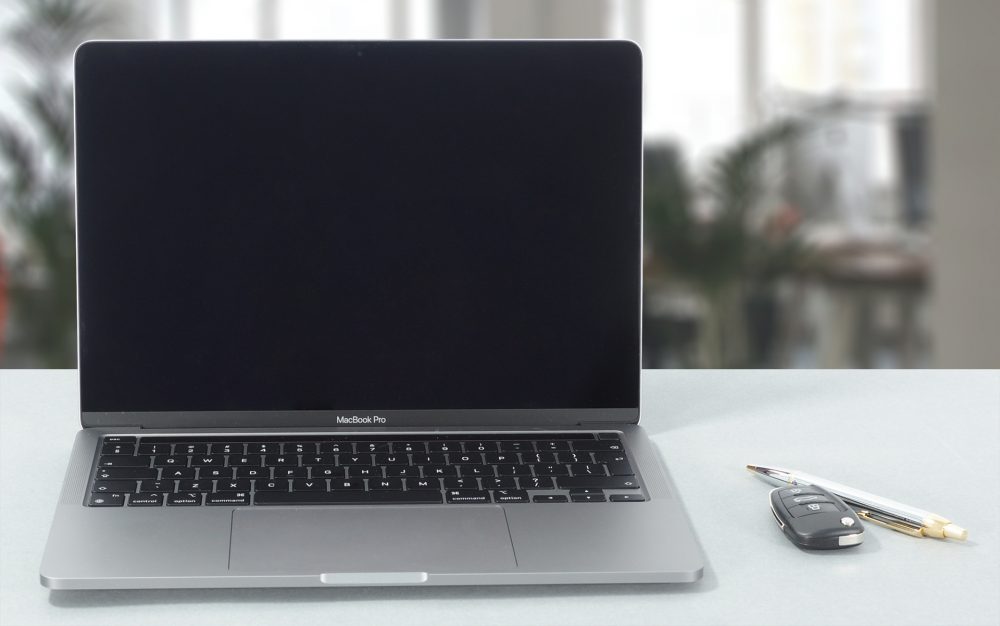 Moving to the base, we see the new Magic Keyboard, which features the Touch Bar and Touch ID above it and is surrounded by the stereo speaker setup. The keyboard, itself, features a short key travel (1mm according to Apple), and clicky feedback. Comparing it to the Butterfly units, it delivers a subjectively better typing experience, although it is pretty similar.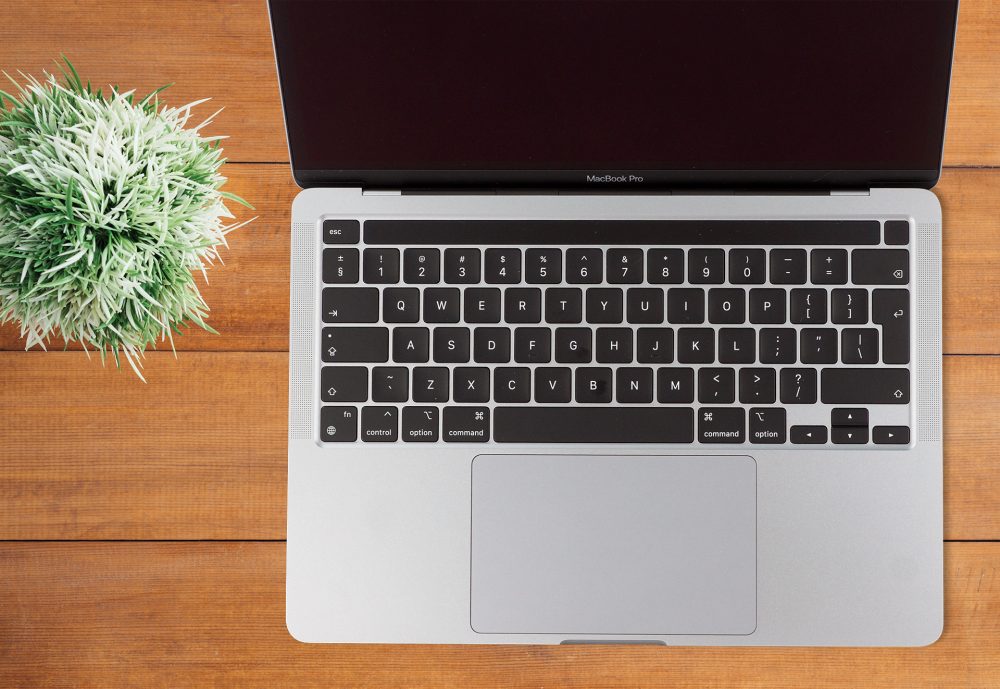 Using the touchpad has been improved from when it was initially announced a little while back. It now supports pretty much every app on the App store, as well as the video editing software, being able to allow scrubbing on the timeline. Additionally, the Touch ID is very quick and accurate.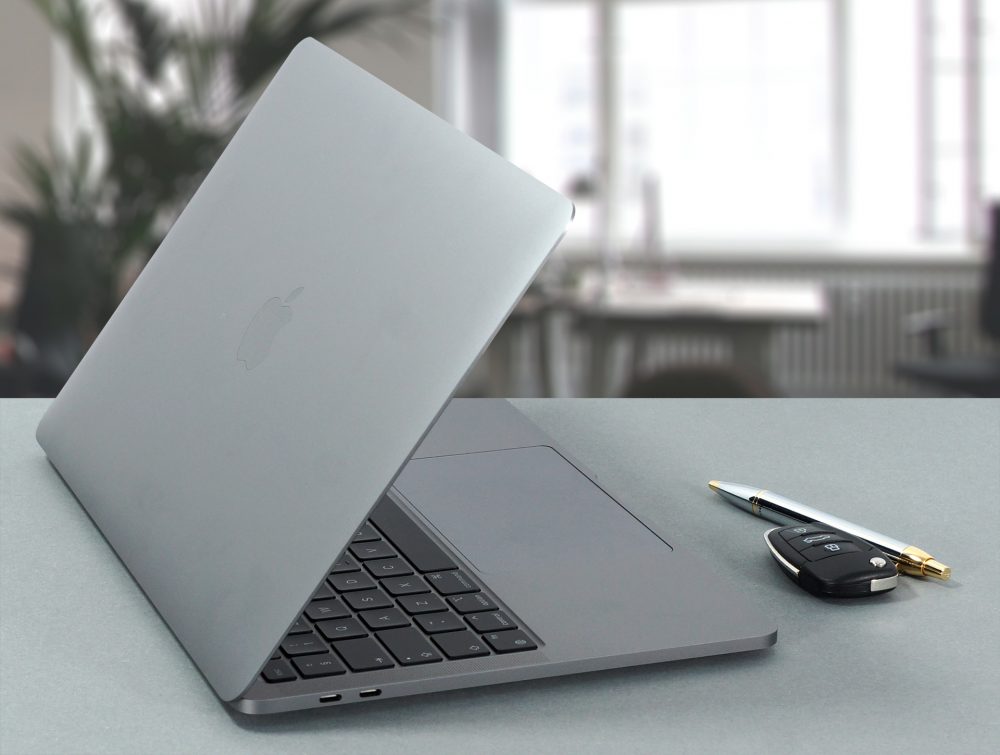 Next, we go to the best touchpad on the market. Period. It supports the usual gestures for the macOS, and we found it extremely accurate. In addition to that, its behemoth size makes it more comfortable to use than some Bluetooth mice on the market.
Interestingly, the laptop doesn't have any cutouts on the bottom panel. Nevertheless, it exhausts its hot air from the back (or in between the lid and the base).

Ports
Unfortunately, Apple wasn't very generous with the I/O selection. You only get two Thunderbolt ports and one audio jack. With that said – buying a dongle is mandatory.
Display quality
Apple MacBook Pro 13 M1 has a display with a 13.3″ (33.8 cm) diagonal and 2560 x 1600 resolution. Additionally, the screen ratio is 16:10, the pixel density – 227 ppi, their pitch – 0.11 x 0.11 mm. The screen can be considered Retina when viewed from at least 38 cm (from this distance, the average human eye can't see the individual pixels).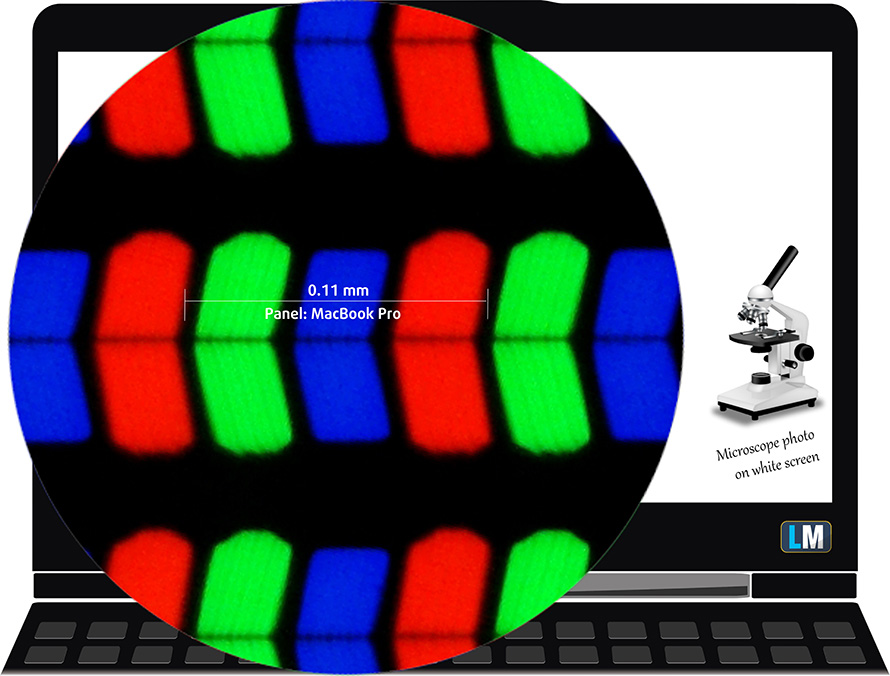 Its viewing angles are great. We have provided images at 45 degrees to evaluate quality.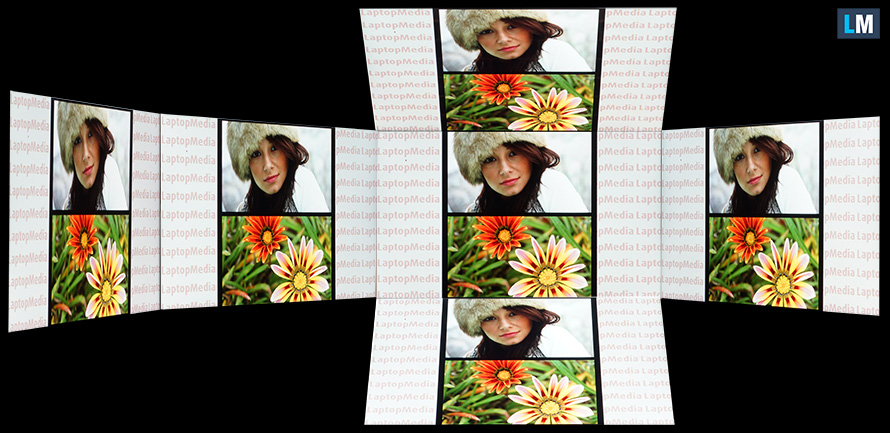 Ultimately, the image displayed on Apple MacBook Pro 13 M1's screen changes according to the ambient light and luminance level, when the True Tone option is enabled.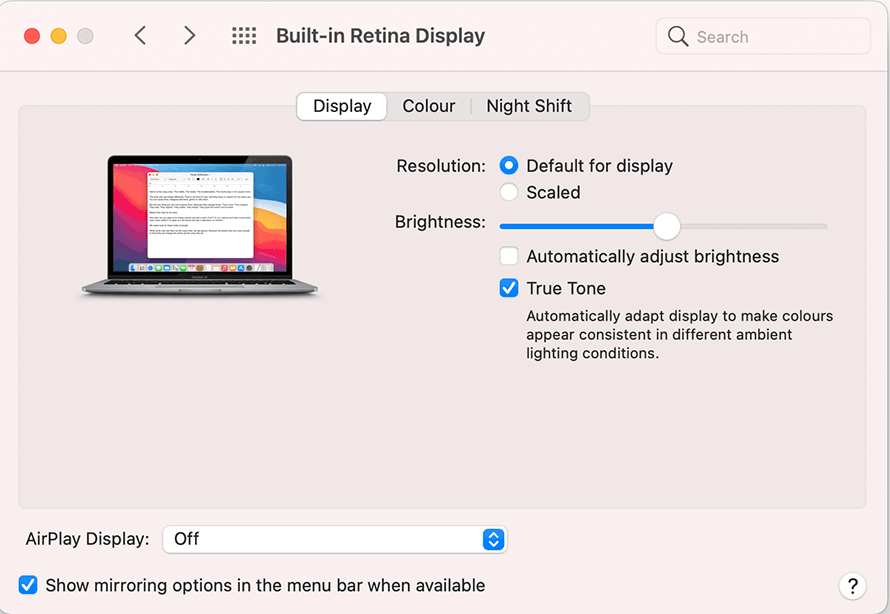 We simulated extremely high ambient luminance – 30 000lx, with a color temperature of 9000K. Under these conditions, the Correlated Color Temperature on a white screen and at maximum brightness is 7150K (average) – slightly colder than the 6500K optimum for sRGB. This value, when adjusted to 500 lx and 4400K ambient light, was 5800K, which is warmer than the optimum for sRGB.
We measured a maximum brightness of 499 nits in the middle of the screen and 478 nits as an average across the entire area, with a maximum deviation of 8%.
In the illustration below you can see how the display performs from a uniformity perspective.
Values of dE2000 over 4.0 should not occur, and this parameter is one of the first you should check if you intend to use the tablet for color-sensitive work (a maximum tolerance of 2.0 ). The contrast ratio is very good – 1720:1.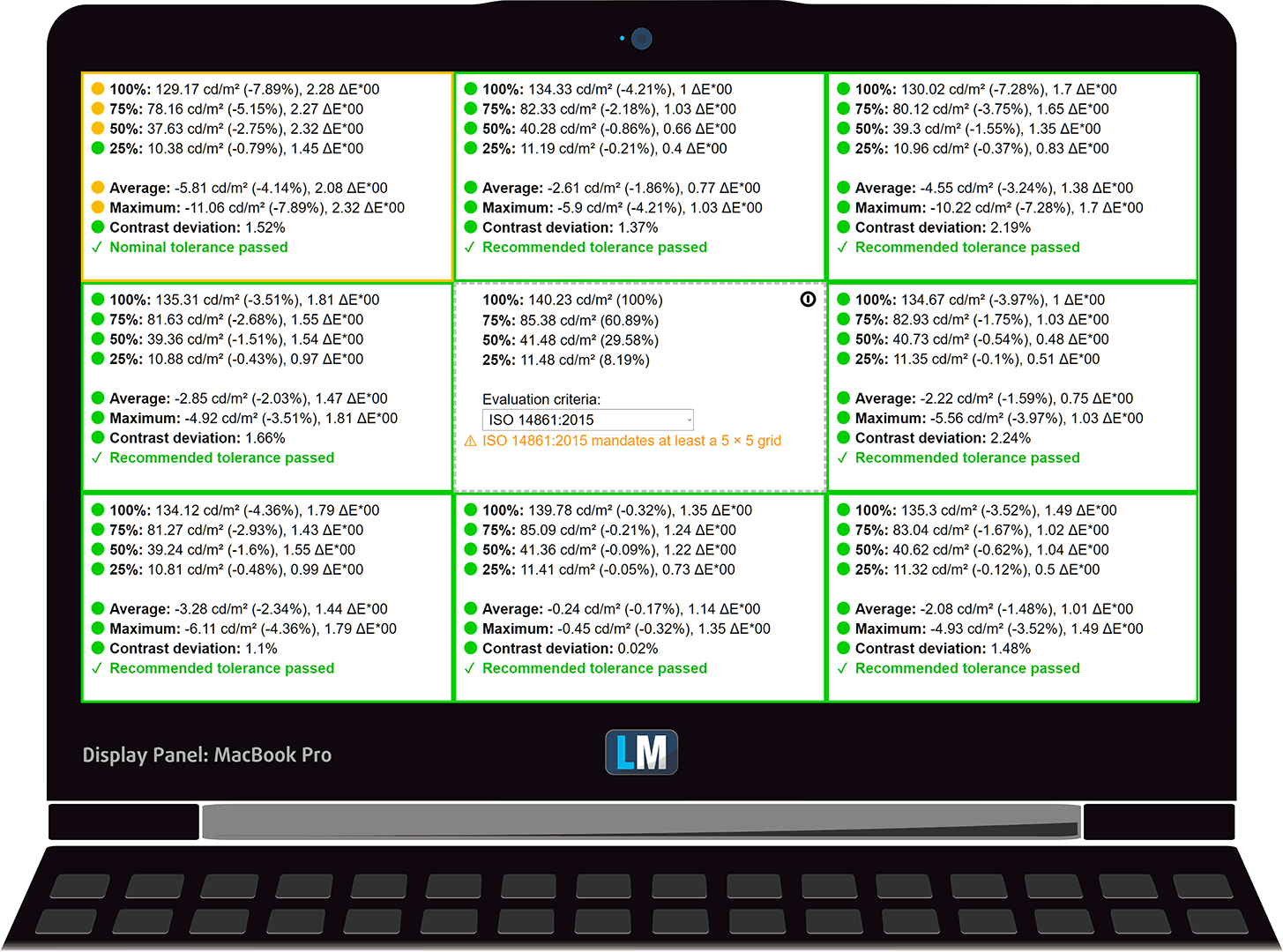 To make sure we are on the same page, we would like to give you a little introduction to the sRGB color gamut and the Adobe RGB. To start, there's the CIE 1976 Uniform Chromaticity Diagram that represents the visible specter of colors by the human eye, giving you a better perception of the color gamut coverage and the color accuracy.
Inside the black triangle, you will see the standard color gamut (sRGB) that is being used by millions of people on HDTV and the web. As for the Adobe RGB, this is used in professional cameras, monitors, etc for printing. Colors inside the black triangle are used by everyone and this is an essential part of the color quality and color accuracy of a mainstream device.
Still, we've included other color spaces like the famous DCI-P3 standard used by movie studios, as well as the digital UHD Rec.2020 standard. Rec.2020, however, is still a thing of the future and it's difficult for today's displays to cover that well. We've also included the so-called Michael Pointer gamut, or Pointer's gamut, which represents the colors that naturally occur around us every day.
The yellow dotted line shows Apple MacBook Pro 13 M1's color gamut coverage.
Its display covers 100% of the sRGB/ITU-R BT.709 (web/HDTV standard) in CIE1976. This is a prerequisite for a vibrant and punchy image.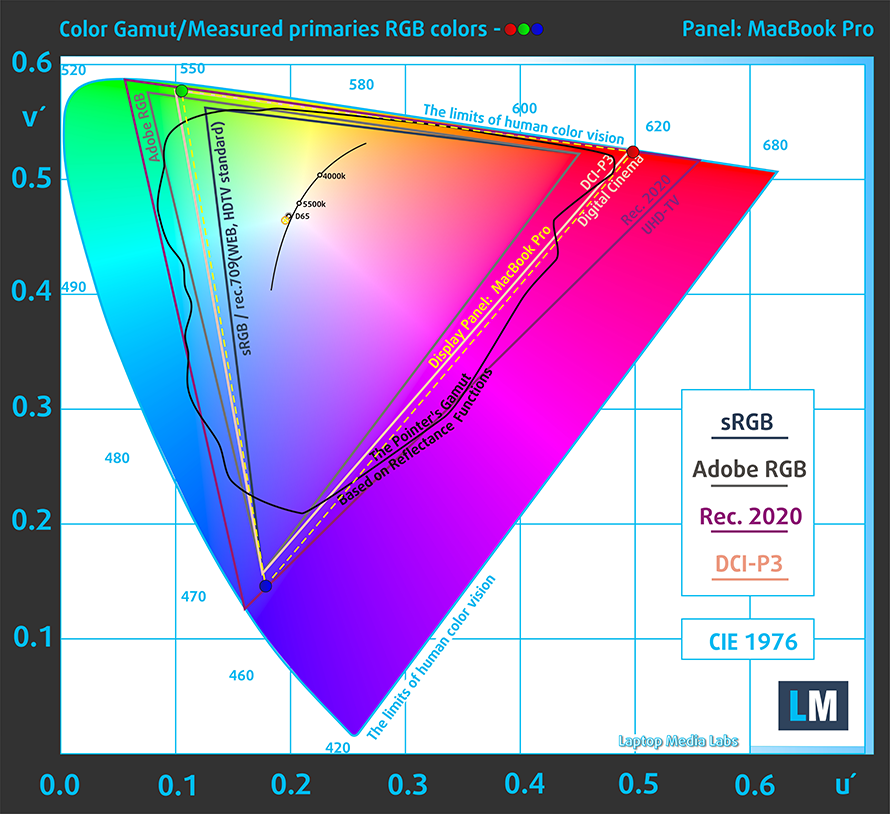 The following graphics show the color coverage situation with the Colour LCD profile (gamma 2.2 and native white point).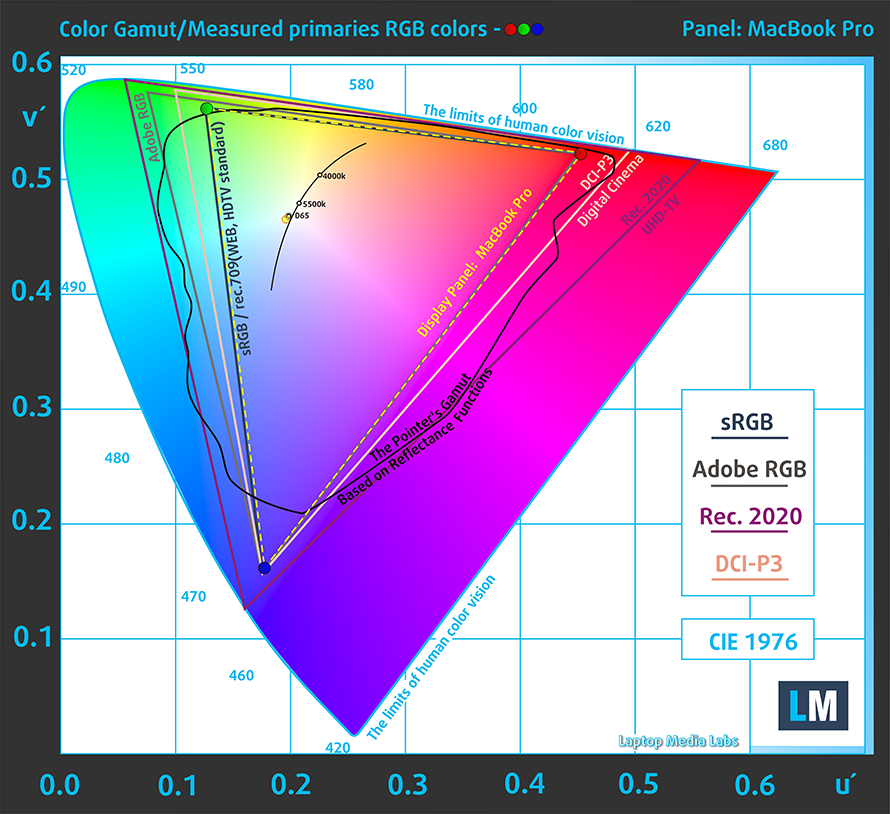 Our "Design and Gaming" profile delivers optimal color temperature (6500K) at 140 cd/m2 luminance and sRGB gamma mode.
We tested the accuracy of the display with 24 commonly used colors like light and dark human skin, blue sky, green grass, orange, etc. Below you can compare the scores of Apple MacBook Pro 13 M1 compared to the sRGB standard.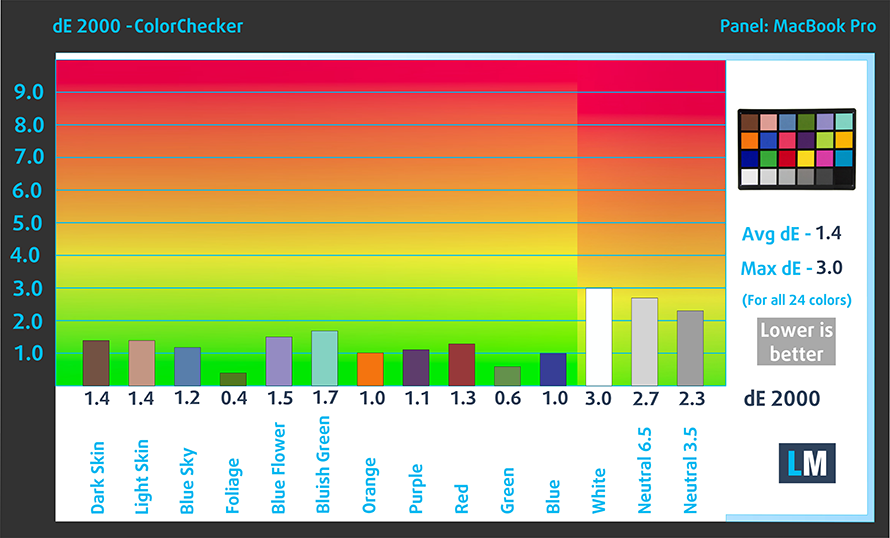 Response time (Gaming capabilities)
We test the reaction time of the pixels with the usual "black-to-white" and "white-to-black" method from 10% to 90% and vice versa.
We recorded Fall Time + Rise Time = 37 ms – the panel is pretty slow.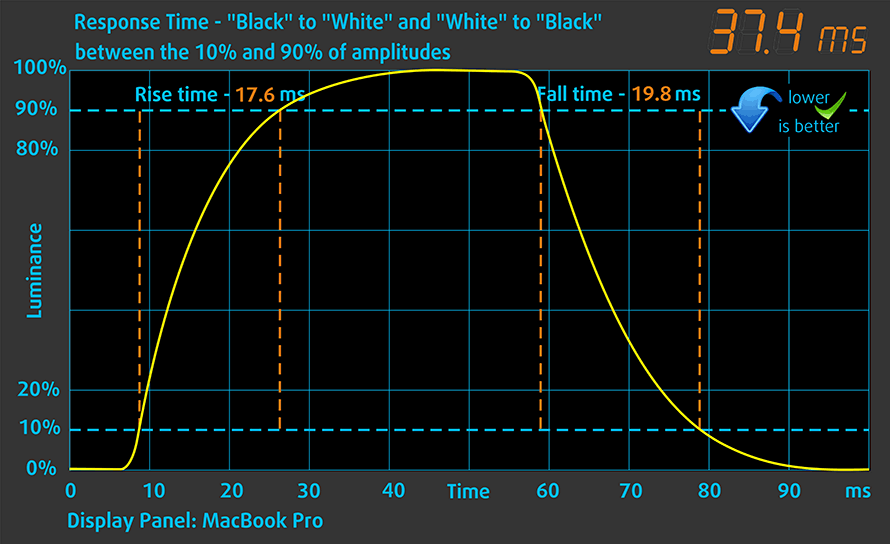 Health impact – PWM / Blue Light
PWM (Screen flickering)
Pulse-width modulation (PWM) is an easy way to control monitor brightness. When you lower the brightness, the light intensity of the backlight is not lowered, but instead turned off and on by the electronics with a frequency indistinguishable to the human eye. In these light impulses, the light/no-light time ratio varies, while brightness remains unchanged, which is harmful to your eyes. You can read more about that in our dedicated article on PWM.
Apple MacBook Pro 13 M1's display doesn't use PWM for brightness adjustment, which makes it comfortable, and more importantly – safe, for continuous work.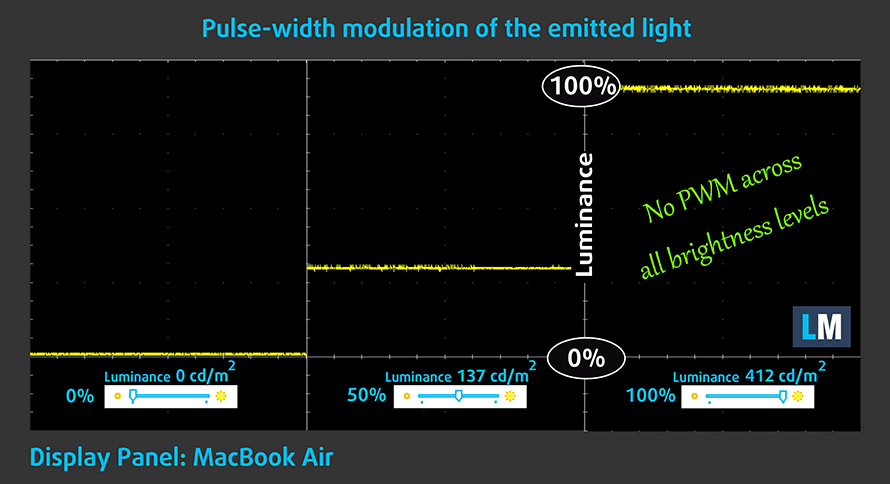 Conclusions
Apple MacBook Pro 13 M1's panel is traditionally exceptional. It has wide color coverage, crisp details thanks to the high resolution, comfortable viewing angles, high maximum brightness, and a very good contrast ratio. Moreover, the color accuracy is on point, and the backlight doesn't use PWM for brightness adjustment.

Sound
Apple MacBook Pro 13 M1's speakers produce a loud sound with very good quality. Unsurprisingly, the low, mid, and high tones are clear of deviations.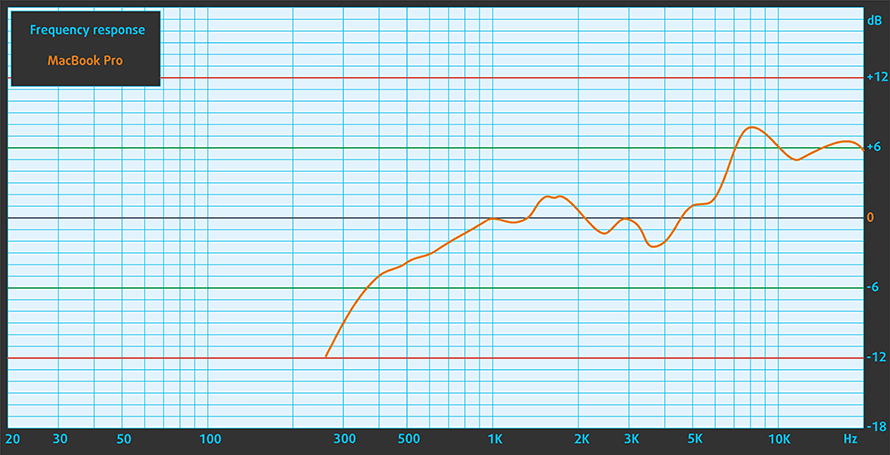 Software
This MacBook Air comes with a preinstalled version of the macOS Big Sur. Of course, all updates are done automatically, and you can configure when, and how to be implemented from the OS, itself. However, the biggest and most interesting feature of the software this device comes with, is undoubtedly the Rosseta 2. This is a real-time code translator, which lets you run x86 apps on your ARM processor. And this is exactly what makes the new MacBooks based on the M1 chip so special, as it provides almost full support for most Intel-based macOS programs.

Battery
Now, we conduct the battery tests with screen brightness adjusted to 120 nits and all other programs turned off except for the one we are testing the notebook with. Apple supplies the MacBook Pro 13 (late 2020) with a 58.2Wh battery pack. It lasts for 18 hours and 53 minutes of Web browsing, 15 hours and 25 minutes of video playback, and 3 hours and 14 minutes of productivity (constant video editing, code compilation, etc.).
In order to simulate real-life conditions, we used our own script for automatic web browsing through over 70 websites.
For every test like this, we use the same video in HD.
We use F1 2017's built-in benchmark on loop in order to simulate real-life gaming.
CPU/GPU – Apple M1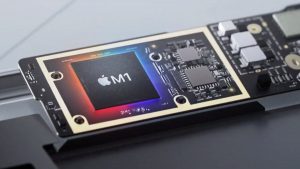 Apple's engineers have made their first-ever SoC that is to be used for desktop Mac and Macbooks. It is a statement that shows that Apple is relieving Intel and AMD from their duties of supplying chips for them since 2006 and that the Cupertino-based company is ready to dominate on the CPU/GPU hardware front, same as how they have been really dominant in the laptop, desktop, and smartphone markets as well.
As this is an SoC, it packs all the necessary components that a PC needs in one package, like the CPU, GPU, and RAM or as Apple refers to it, the Unified memory, which includes both the GPU VRAM and the CPU RAM.
Apple has also added a Neural Engine, to tackle AI, Apple's very own Secure Enclave, the SSD and USB controllers as well as the Image signal unit, and more.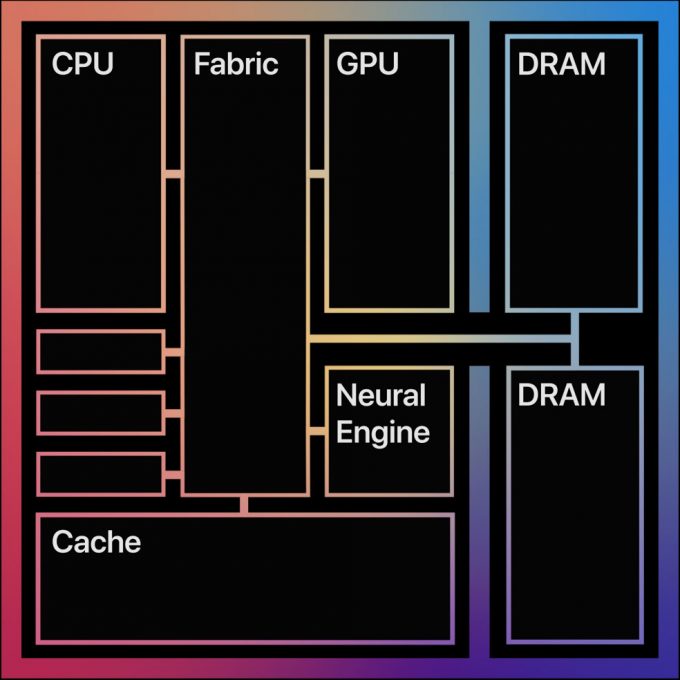 Before that, Macbooks have relied on multiple processors to handle different work, and all those different chips have had to communicate with each other through long distances and access different memory that at the end of the day slows down the machine and hinders it from reaching its potential to the fullest.
Apple's Unified Memory Architecture places all of that needed memory in one place, that is next to the chips themselves, meaning that the distance that the signals have to travel is basically eliminated and that the processors inside don't have to go through different memory pools.
The M1 SoC has in itself an 8-core CPU that utilizes the big.LITTLE architecture, which has been a mainstay in smartphone chips since forever. The cores are divided into two pairs of four, with four high-power cores that kick in when performance is needed and four low-powered cores for power efficiency that are there to handle background tasks and other processes that don't require huge computing power. The combination of both ensure that power is there when needed, but in a way that doesn't compromise the power efficiency of the device.
The high powered cores, which have the codename "Firestorm"(don't worry, they don't get as hot as the name suggests), can work either alone, delivering great single-thread performance or in tandem, where they share the same memory and do a great job in multi-threaded tasks as well. Moving over to the power-efficient quartet, codenamed "Icestorm", which Apple says offers the performance of a previous generation dual-core MacBook Air, but with much lower power consumption.
To go a bit deeper, we would like to show you an X-Ray and CT scan of the M1 chip. The X-ray plus CT scan can give us detailed imaging for analysis as well as an inside look and an understanding of the complex system structures that were used in the creation of the SoC. From the scans, they identified the integration of two silicon decoupling capacitors in the M1. One that is embedded on the surface and one on the substrate. We can also take a look at the processor die, which uses a mind-blowing number of 16 billion transistors.
| CPU Benchmarks | single/multi Geekbench 5 |
| --- | --- |
| Apple MacBook Pro 13 M1 | 1727/7564 |
| Apple MacBook Air M1 | 1732/7574 |
| Apple iPad Pro 11 2020 | 1118/4636 |
| | Cinebench R23 |
| --- | --- |
| AMD Ryzen 7 4800H | 10590 |
| AMD Ryzen 7 4800U | 10156 |
| AMD Ryzen 5 4600H | 8934 |
| AMD Ryzen 5 4600U | 8044 |
| Apple M1 (Apple MacBook Pro 13 (Late 2020)) | 7782 |
| Apple M1 (Apple MacBook Air (Late 2020)) | 7688 |
| Intel Core i7-10750H | 7314 |
| Intel Core i7-1185G7 | 6264 |
Results are from the Cinebench 20 CPU test (the higher the score, the better)
Continuing with the iGPU inside the Apple M1, there are two distinct versions of the M1's GPU. One has all of the 8-cores enabled and will be used for high-end devices such as the MacBook Pro, Mac mini, and some configurations of the MacBook Air. The other version has one of the GPU cores disabled and its clock speeds lowered. With that, Apple has also shaved off some bucks off of the devices that will feature this version of the M1, mainly the MacBook Air.
| GPU Benchmarks | 3DMark Wildlife | GFXBench Manhattan 3.0 (1080p offscreen) | GFXBench Manhattan 3.1 (1080p offscreen) | GFXBench Aztec Ruins OpenGL (1080p offscreen) |
| --- | --- | --- | --- | --- |
| Apple MacBook Pro 13 M1 | 17752 | 407 fps | 274 fps | 215 fps |
| Apple MacBook Air M1 | 17698 | 404 fps | 273 fps | 214 fps |
| Apple iPad Pro 11 2020 | 13357 | 186 fps | 130 fps | 110 fps |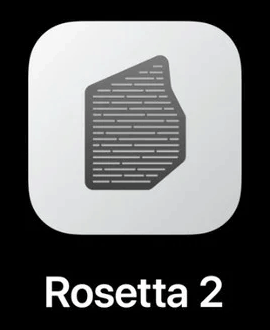 One new addition to the M1, which not many CPUs on the market have is a Neural Engine, which is implemented heavily in Apple's other SoCs inside their iPhones. The Neural Engine is specially designed to handle Artificial Intelligence and machine learning tasks, across various applications such as video analysis, voice recognition, and image processing.
Moving to one of the most important factors as to if the M1 will be successful and that is the architecture and the possibility of running apps on the M1. For that purpose, Apple has built various tools to help developers make apps that can run both on Intel and Apple Silicon chips. In addition to that, they have developed a new translation layer, called Rosetta 2, to allow x86 based apps to run on the M1. With this new translation layer, apps, that were previously designed to run on Intel CPUs, will be able to run on this new Apple SoC.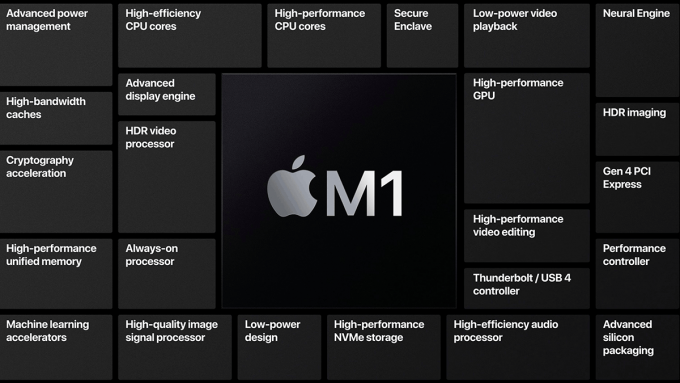 Storage
Our unit was equipped with a 256GB NVMe SSD. We tested its speed with the Black Magic Disk Speed Test software. As you can see, it reaches 2852.2 MB/s Read and 2241.9 MB/s Write speeds.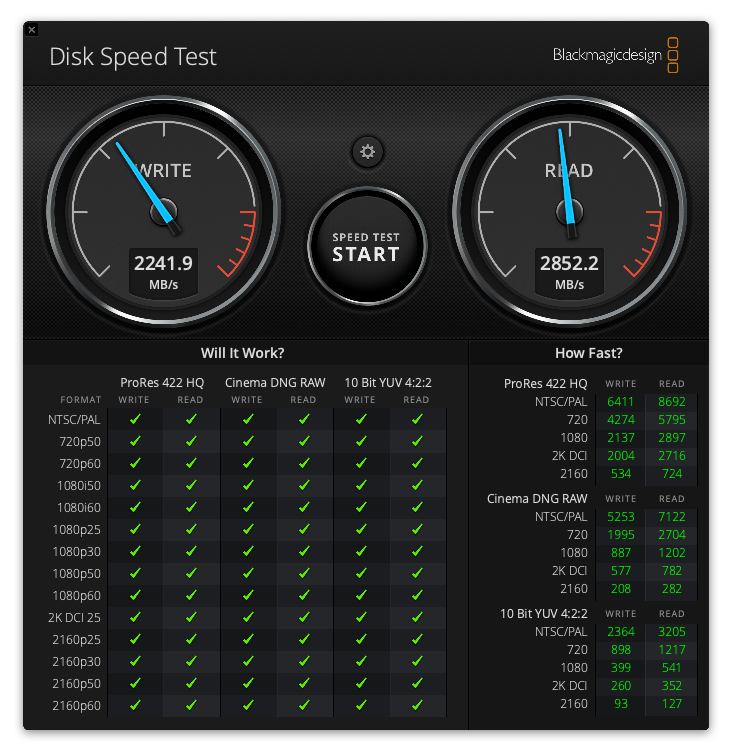 Gaming tests

Temperatures and comfort
Max CPU load
In this test we use 100% on the CPU cores, using Cinebench R23 in loop mode. Keep in mind that because of Apple's limitations we weren't able to monitor the frequency of the Core. However, to assess the stability of the machine in long runs, we took the results it posted in the first, middle, and the last test it ran.
CPU temp.
| Apple M1 | 0:02 – 0:10 sec | 0:15 – 0:30 sec | 10:00 – 15:00 min |
| --- | --- | --- | --- |
| Apple MacBook Pro 13 (Late 2020) | 38°C | 48°C | 71°C |
| Apple MacBook Air (Late 2020) | 45°C | 56°C | 79°C |
Stability
| Apple M1 | First run | Middle run | Last run | Amount of runs | Score |
| --- | --- | --- | --- | --- | --- |
| Apple MacBook Pro 13 (Late 2020) | 7591 | 7659 | 7631 | 18 | 7648 |
| Apple MacBook Air (Late 2020) | 7688 | 6823 | 6660 | 16 | 6905 |
The temperatures extremely low, although in 15 minutes of stress testing, the fan was spinning quite rapidly. However, it was a lot quieter than most Windows models and definitely quieter than the previous-gen MacBook Pro 13. Also, the stability score was 7648, with the first run posting a score of 7591, the middle one being 7659, and the last one being 7631 – all of which is within the margin of error. This means that the Apple M1 silicon inside the MacBook Pro 13 (late 2020) doesn't throttle whatsoever.
Comfort during full load
From the IR images below, you can see the maximum temperature of the chassis of the MacBook Pro 13 (late 2020).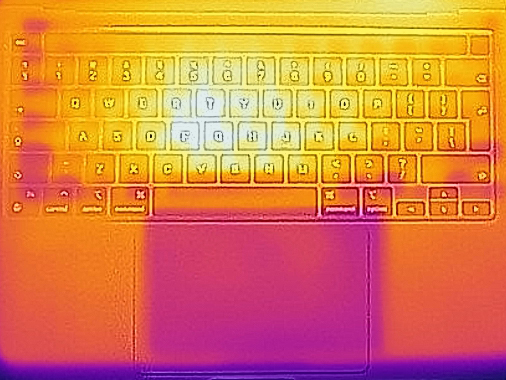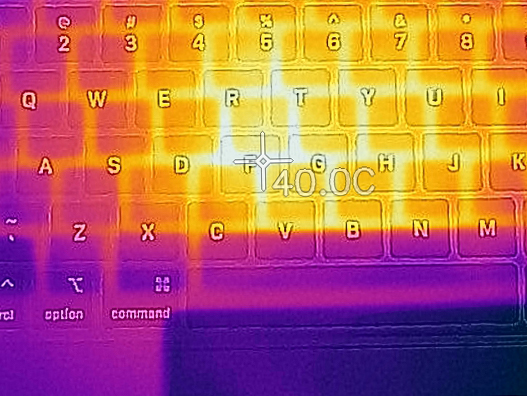 Verdict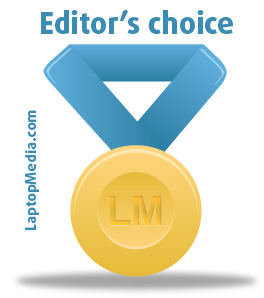 There is no doubt that the Apple M1 silicon is superior to the previous Intel processors. Despite its architecture, which was previously considered inferior, the M1 completely obliterates most (if not all) low-voltage x86 processors. Its four performance cores do a great job in video and photo editing, as well as pretty much any computing you throw at it. Interestingly, it even works well with translated x86 files, although the performance takes a hit.
With that said, the real hero is the Rossetta 2 translation software. Also, the Big Sur operating system, and the Apple engineers for being able to pull this trick out. Especially since Microsoft is struggling with ARM-based versions of Windows 10 for more than a couple of years.
In addition to the unprecedented performance of the 5nm energy-efficient chip, the MacBook Pro 13 (late 2020) offers a very good display, one of the best touchpads on the market, as well as a decent keyboard (although we would prefer that of a ThinkPad 9 out of 10 times).
Apple MacBook Pro 13 M1's panel is traditionally exceptional. It has wide color coverage, crisp details thanks to the high resolution, comfortable viewing angles, high maximum brightness, and a very good contrast ratio. Moreover, the color accuracy is on point, and the backlight doesn't use PWM for brightness adjustment.
Another strong point of the laptop is its battery life. It holds up for 18 hours and 53 minutes of Web browsing and 15 hours and 25 minutes of video playback. Also, straight up productivity work will drain the battery for a bit over three hours, but this is to be expected. Moreover, let's not forget that this device has one of the best speakers on a 13-inch laptop on the market.
Ultimately, this is one of the best all-round laptops we've tested. However, there are some drawbacks that really set this MacBook up. First – the port selection. Although the previous generation of laptops has worse performance, some models came with four Thunderbolt connectors. And this was also petty because you were required to buy a dongle for connecting an external drive, SD card, or an Ethernet cable. Now, things were downgraded to two Thunderbolt connectors. Honestly, this is something really inappropriate for a Pro-branded product.
However, since dongles exist, and 3rd party ones go as low as $15-20 bucks we don't consider it as the biggest drawback. When it comes to upgradeability, though, you are left with what you bought the laptop with. Sadly, you won't be able to upgrade either the RAM or the storage, since the former is placed within the SoC, while the latter comes soldered to the motherboard. Although the 512GB SSD version seems good enough, and even 8GB will work well with the macOS, we doubt that most people will be satisfied with "good enough".
Well, this is it. The MacBook Pro 13 (late 2020) and the M1 chip in its full splendor. Do you think that the power of the Apple silicon will push Intel and AMD to the ARM architecture, or you think that team Blue and team Red are yet to show their true power? Regardless of anything, the laptop we tested today is the foundation of something great, and as AMD likes to say – it will mature like fine wine, especially as developers continue to create ARM desktop applications, and as Rosetta 2 gets updated to support even more x86 programs.
You can check the prices and configurations in our Specs System: https://laptopmedia.com/series/apple-macbook-pro-13-touch-bar-late-2020/
Pros
Exceptional performance from the Apple M1 SoC
The Touch ID is quick and accurate, while the Touch Bar feels more usable than ever
Full sRGB coverage and accurate color representation
Supports Wi-Fi 6 and features two Thunderbolt 3 ports
Doesn't use PWM
Great build quality
Very good battery life
Loud and dynamic speakers
Cons
I/O is limited to two Thunderbolt 3 ports
Soldered RAM and storage