Samsung Odyssey G4 27BG400 quick review – Bigger monitor for less cash now
Contents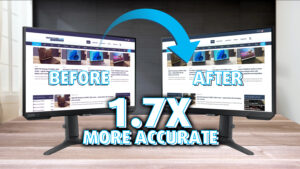 Very similar to the 25-inch Odyssey G4 that we previously reviewed, let's hope that the larger display also offers the same color coverage and accuracy. Even if the accuracy isn't perfect, our profiles will quickly come to the rescue, eliminating any concerns that the monitor can't be used for professional color work. Here you can find the specific profiles for the Odyssey G4 27BG400.
The larger G4 also features the same base and stand mechanism, which is among the best we've seen so far in a gaming monitor. With the larger display maintaining the same Full HD resolution, you might worry about seeing individual pixels. However, the 27-inch model isn't much bigger than the 25-inch one, so if you're satisfied with the smaller monitor, chances are you'll be just as content with the larger version. Interestingly, if you're an American consumer, you can only find this monitor at BestBuy, as it's sold exclusively there. In contrast, the 25-inch version is widely available, including on Amazon.
You can check the current price of the Samsung Odyssey G4 25BG400 here: Buy from Amazon.com (#CommissionsEarned)
You can check the current price of the Samsung Odyssey G4 27BG400 Here (currently on sale for just $219.99).

Specs sheet, What's in the box?, Drivers, Design, Connectivity, OSD menu
Screen size
27 inch (68.58 cm)
Refresh rate
240Hz
Response time
1ms
Panel type
IPS
Backlight type
LED
Screen finish
Matte
Resolution
1920 x 1080 (FHD)
Technologies

Contrast ratio: 1 000:1 (Static); Mega DCR (Dynamic)
Brightness: 400cd/m²
Viewing angles: H/V° 178/178
VESA mount: 100×100
Tilt: -3 to 22°
Pivot: -92 to 92°
Swivel: -15 to 15°
Height adjustment: 0 – 120mm
Measurements (with stand): 614.7 x 571.1 x 244.8 mm

I/O

2x HDMI 2.0
1x DisplayPort 1.2
1x PC audio input jack
1x USB service port
What's in the box, Assembly
In the monitor box, you'll find the monitor, power cables, as well as the stand and base. We've already explained the assembly procedure in our quick review of the 25-inch G4. It's quite simple; however, the blue ring piece, which splits into two, is used to secure the neck of the stand to the back of the monitor, enabling a mostly screwless installation (excluding the bottom screw for the base).



Drivers and software
Samsung provides drivers for its monitors as well as a tool called the Easy Setting Box, which helps you with partitioning the screen into various layouts, in order to make the monitor a better field for your multitasking. While Windows has pretty good multitasking capabilities, having a separate tool made specifically for your device feels good and shows commitment from Samsung. With this tool, you can choose from a variety of layouts and create presets that can be switched with just a mouse click.
What's puzzling, is that Samsung doesn't provide any software to replace the OSD menu and introduce a mouse and keyboard into the equation. Nearly all gaming monitors bring something similar, so it's weird to see Samsung hasn't taken steps to enhance the user experience in this regard. For example, their software support for the SSDs is top-notch, with the Data Migration Software and the Magician, so we would like to see this attention to detail in their monitors too.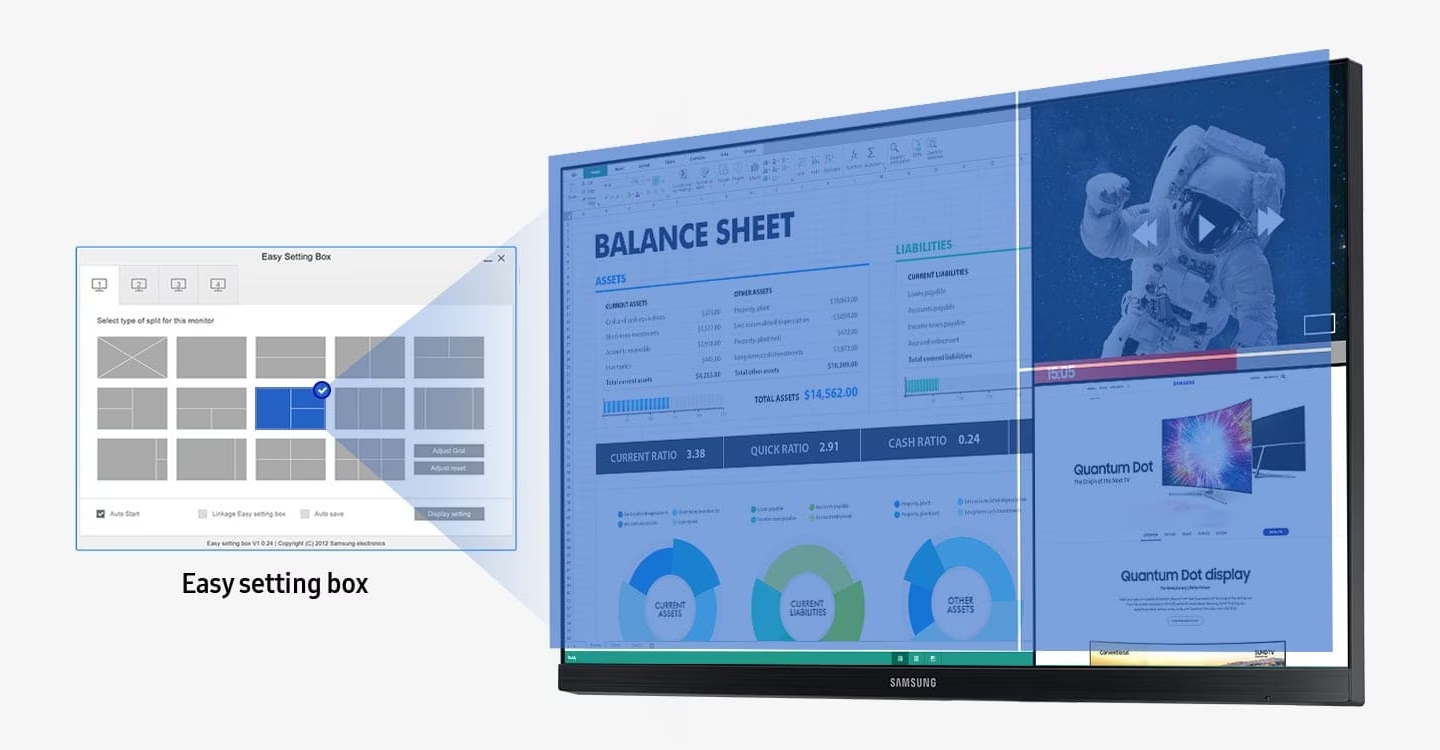 Both the drivers and the Easy Setting Box can be downloaded from here: https://www.samsung.com/sg/support/model/LS27BG400EEXXS/#downloads
Design
Identical to the 25-inch model, the larger 27-inch variant keeps the same chassis with stealthy black plastic and thin bezels. The stand provides a lot of movement, as you're able to adjust the height and the tilt of the monitor. There are also Pivot and Swivel movements integrated into it, so you can basically configure the monitor to be positioned just how you like it. If that's not enough for you, there are VESA mounting points for a 100 mm x 100 mm bracket, so you can use a wall mount for even more flexibility, as well as to make some more space on your desk.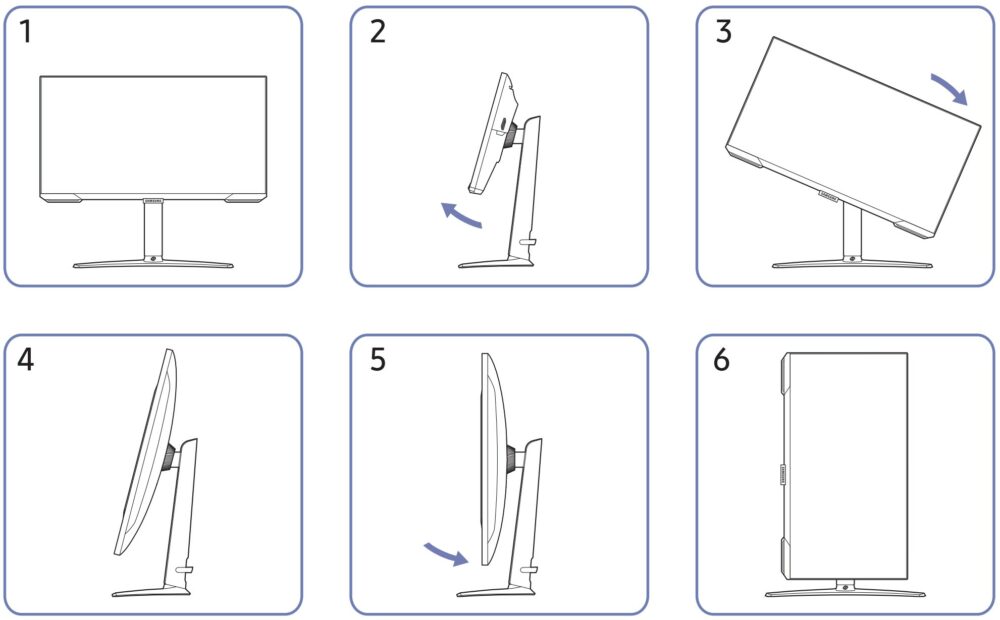 Connectivity
In terms of ports, you get two HDMI 2.0, a single DisplayPort 1.2, an audio jack, as well as a USB service port (for firmware updates). There's also a DC power plug, which comes with its own power brick.