Samsung Odyssey G4 27BG400 quick review – Bigger monitor for less cash now
Display quality, Buy our profiles, Verdict
The Samsung Odyssey G4 27BG400 features a 27-inch IPS panel with Full HD resolution. It is considered 'Retina' when viewed from a distance of at least 42.14 inches (107 cm), which might be too far for some users, meaning individual pixels could be visible during close-up use. However, this isn't a significant issue for watching movies or playing games, as the monitor's G-Sync and FreeSync support is more crucial for gaming, effectively eliminating screen-tearing.
This technology synchronizes the monitor's refresh rate with the frame rate of your game, ensuring no latency or mismatch in frame display. Additionally, the monitor's 1ms response time minimizes ghosting. With higher response times, an image can repeat itself, leading to visible 'ghosts' of past frames.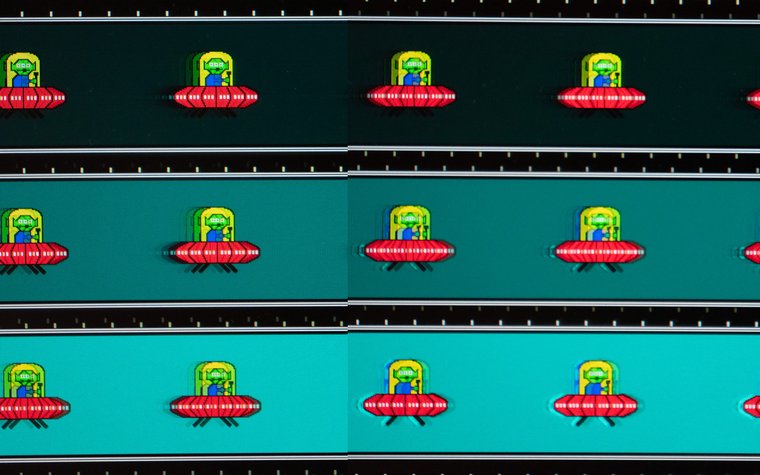 Color coverage
Here's an illustration (Fig. 1). The whole "sail-shaped" map below consists of all the colors we can see, while the black crooked line shows all the colors from real-world scenes and nature around us.
Then, we've drawn some of the most important and interesting color spaces, compared to the colors the panel of Samsung Odyssey G4 27BG4000  can show:
Standard/For Web: sRGB – widely used color space for most consumer devices, ideal for Web design and development
For Print/Photographers: AdobeRGB – used in professional photo editing, graphic design, and print
For Movie/Video Editors: DCI-P3 – used in high-end film production, post-production, and digital cinema
Premium HDR: Rec.2020 – the widest consumer ITU color standard, covering a massive 75.8% of the visible spectrum, a benchmark for premium HDR content
Samsung Odyssey G4 27BG400: the yellow dashed triangle (– – – – – –) represents the range of colors this monitor can display. In our tests, we calculated the total color coverage of the monitor at 98.6% of the sRGB gamut.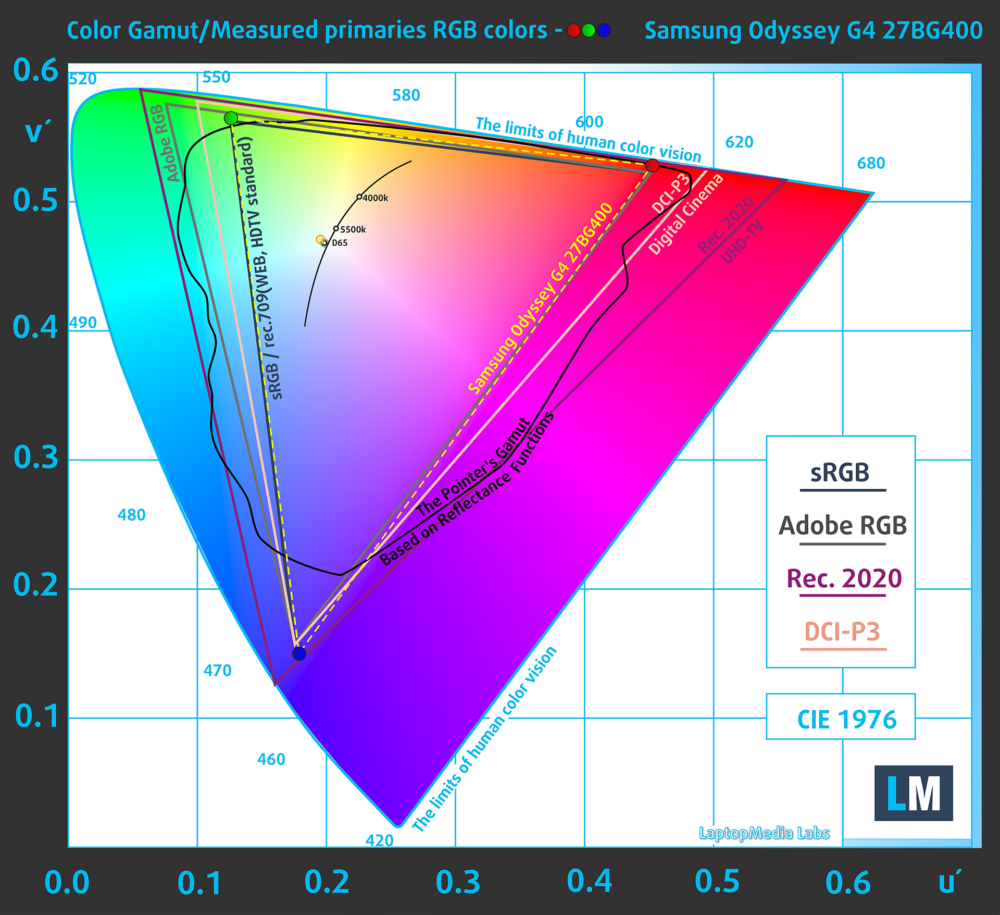 (Fig.1)Samsung Odyssey G4 27BG400 covers 98.6% of the Web colors (sRGB)
This means that if the Samsung Odyssey G4 27BG400 tries to show any color outside of its triangle, it will show the closest color to it that's inside the triangle.
Color accuracy
Now let's see how big is the difference between the real colors and the one you'll see on the Samsung Odyssey G4 27BG400. We measure that distance in DeltaE – the bigger the number, the more different they look.
For the next illustration, we've chosen 24 common colors like dark and light skin, blue sky, green grass, etc.
Values below 2.0 are considered suitable for color-sensitive work. Before our calibration of Samsung Odyssey G4 25BG400, the Average color accuracy was 2.4 dE (Fig. 2), and with our Web Design and Office Work profile, it lowers to 1.4 dE (Fig. 3) making it not far from perfect! The difference in accuracy is definitely noticeable, a 1.7x increase. Values below 1.0 are generally indistinguishable to the human eye.
Comparison in the sRGB color space (primaries and D65 white point specified in ITU-R BT.709, sRGB encoding curve).
Left: No Profile | Drag the slider to see the difference | Right: Design & Gaming Profile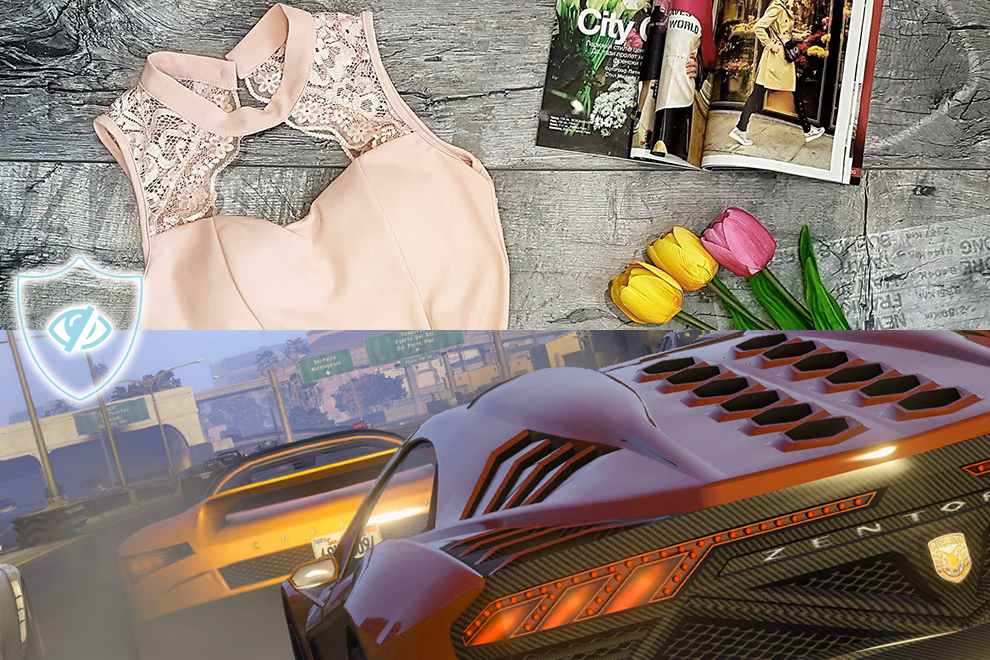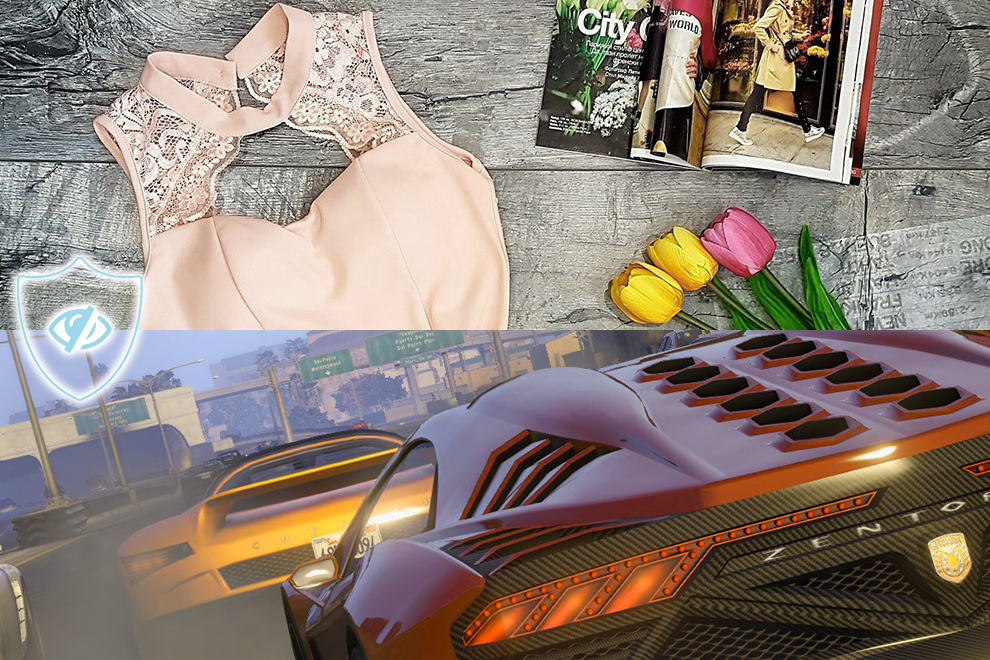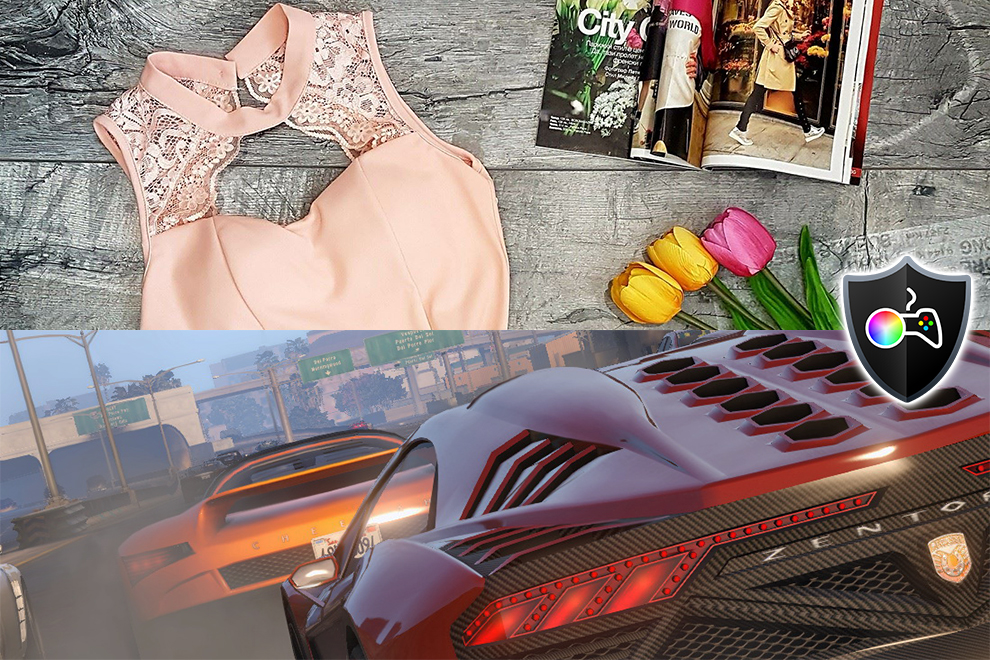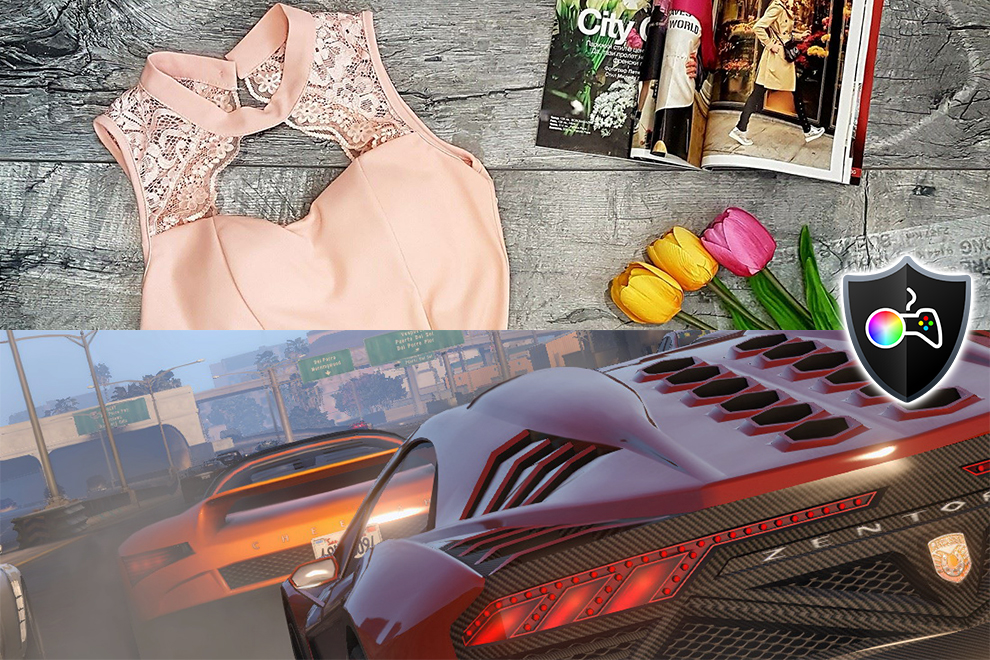 Health-Guard eliminates the harmful Pulse-Width Modulation (PWM) and reduces the negative Blue Light which affects our eyes and body. Since it's custom-tailored for every panel, it manages to keep the colors perceptually accurate (they may seem strange at first but after a few minutes our brain will start recognizing them as accurate ones – that's how Health-Guard differs from alternatives like f.lux).
Pro Tip: As the Health-Guard profile simulates paper and has as accurate as possible colors, it could be a great tool for prepress designers!
Left: No Profile | Drag the slider to see the difference | Right: Health-Guard Profile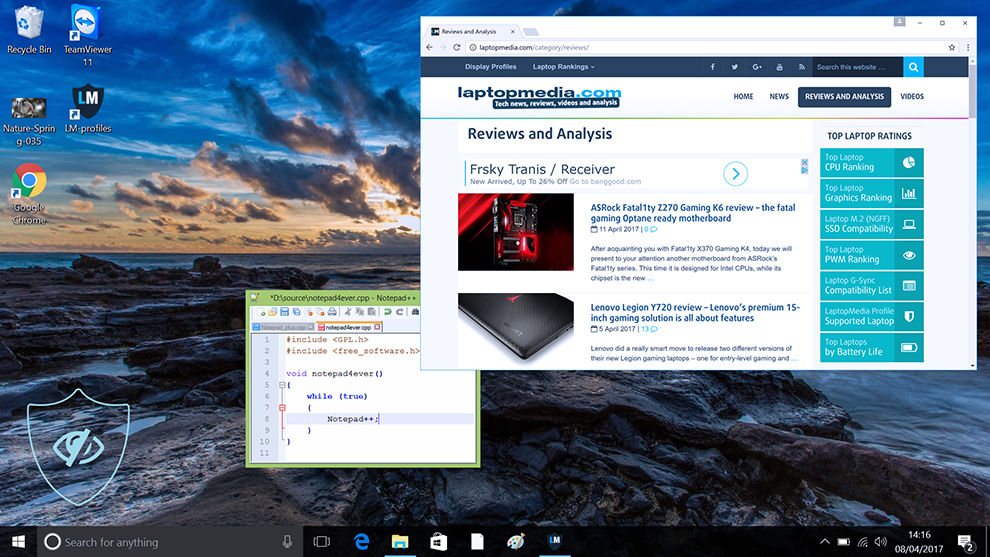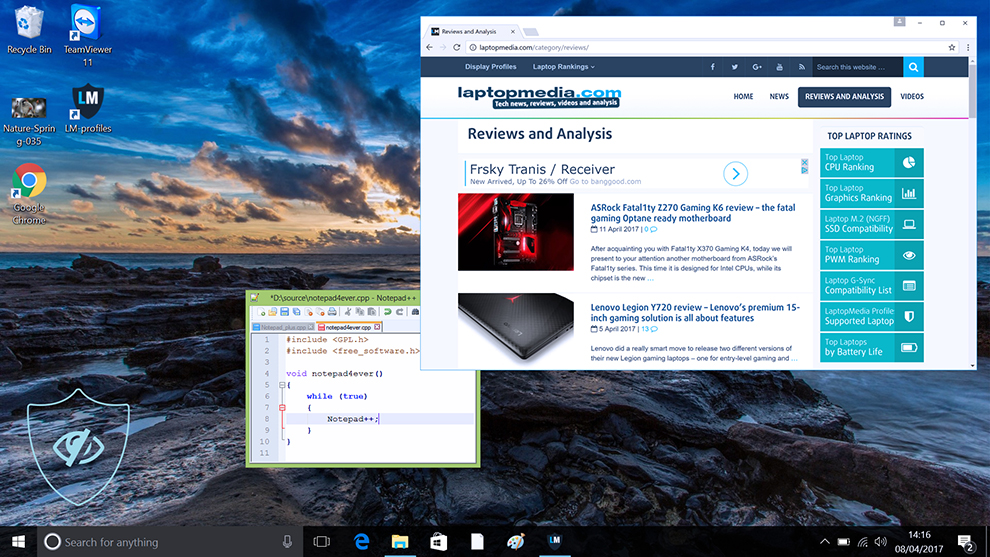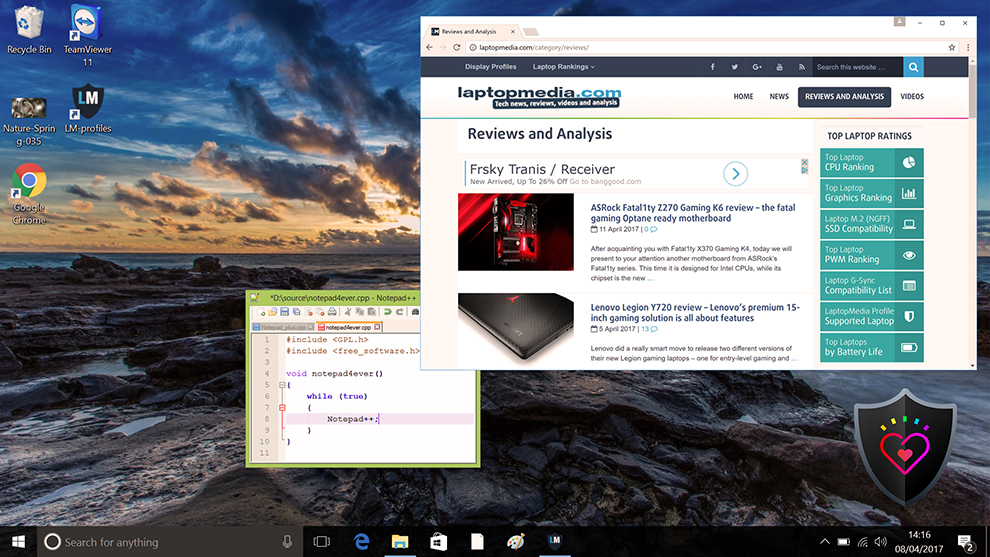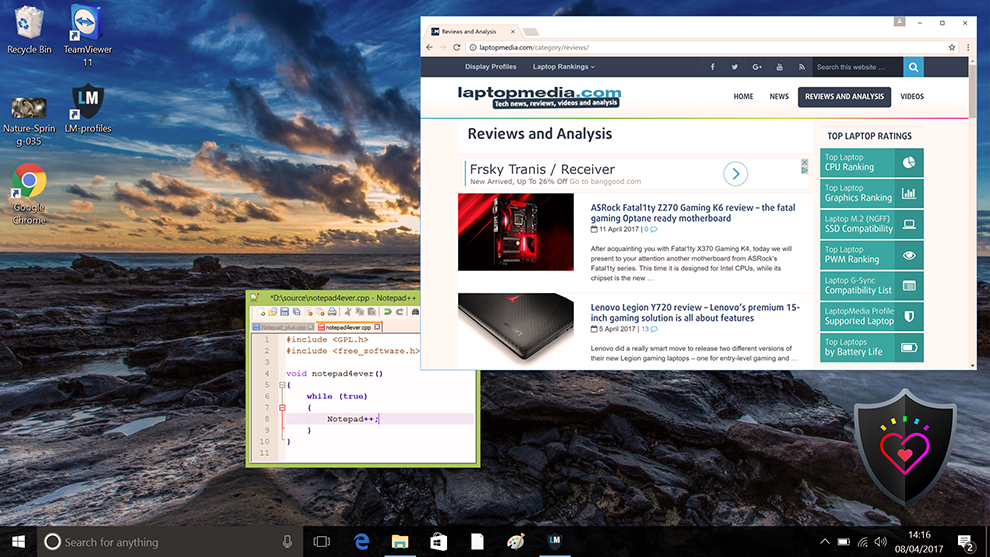 Gaming and Movies
We also have a third Gaming and Movies profile, which regulates the black colors, making dark areas in games and movies appear more visible, thus giving you a better viewing experience. Shooting at your opponent first can be a make-or-break moment, so make sure you're best prepared with our profile.
Left: No Profile | Drag the slider to see the difference | Right: Design & Gaming Profile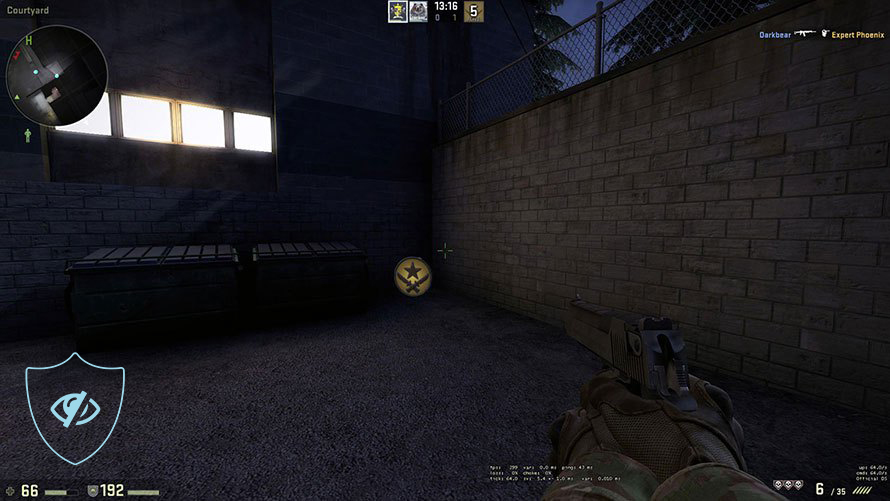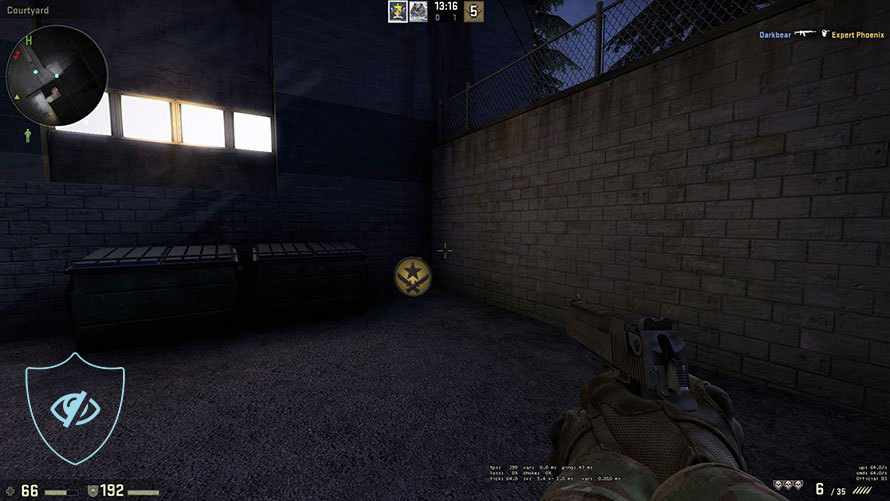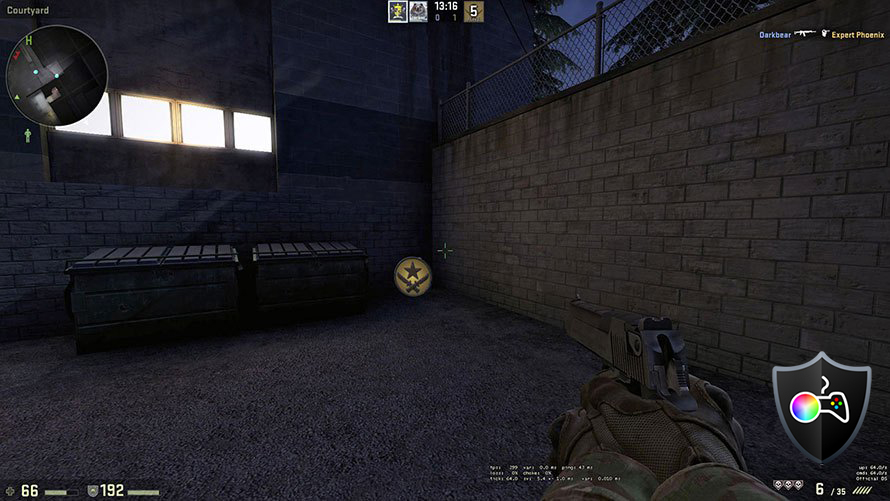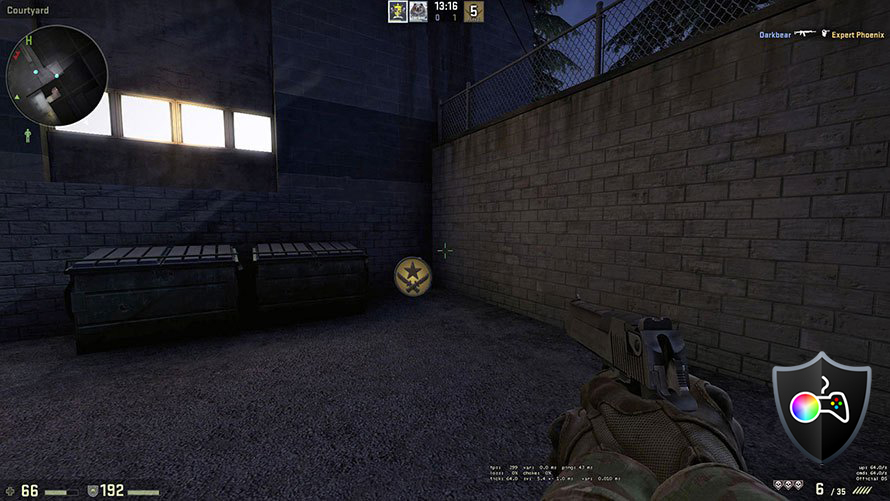 BUY OUR DISPLAY PROFILES
In addition to receiving efficient and health-friendly profiles, by buying LaptopMedia's products you also support the development of our labs, where we test devices in order to produce the most objective reviews possible.
Since our profiles are tailored for each individual display model, this article and its respective profile package are meant for the Samsung Odyssey G4 27BG400.
*Should you have problems with downloading the purchased file, try using a different browser to open the link you'll receive via e-mail. If the download target is a .php file instead of an archive, change the file extension to .zip or contact us at [email protected].
Read more about the profiles HERE.
Verdict
Everything we said about the smaller 25-inch Odyssey G4 25BG400 can be said about its bigger sibling too. The monitor keeps the defining features, like the capable stand and the IPS panel that is full of color. In fact, the panel here has better color accuracy out of the box, however, our profiles still managed to make it 1.7x better, lowering the dE value from 2.4 to 1.4, putting it way below the value of 2.0, which is considered accurate for design work.
However, the cons, as little as they are, also stay the same. For example, the high MSRP of $350 dollars quickly comes to mind. With that said, now it's the perfect time to get one of these bad boys, as the monitor is on sale in the US on BestBuy, going for just $219.99.
Pros
Ample color coverage – 98.6% sRGB gamut
Almost perfect color accuracy with our Office Work and Web Design profile
Clean design
Plenty of adjustability
240Hz refresh rate + 1ms response time – no screen-tearing and no ghosting
Cons
MSRP is a bit high – $349.99
No software for adjusting the monitor settings through the OS (get it together, Samsung)