ADATA XPG Spectrix D40 RAM kit – video unboxing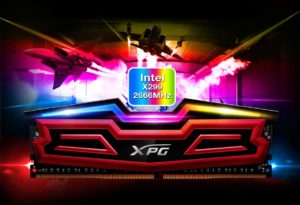 Greetings, LaptopMedia viewers. We have prepared another quick unboxing video for you. This time we are letting you see what comes in the package of the ADATA XPG Spectrix D40 32GB RAM kit.
Yep, this is another device from the gaming XPG series of the Taiwanese company. It boasts four 8GB sticks of the DDR4 type that come with a very practical and yet pleasing to the eye design. On each side of each stick, there is a gorgeous red heatsink that helps with the heat dissipation. Additionally, these bad boys boast RGB strips which glow in the dark and contribute to an amazing gaming atmosphere. Curious to learn and see more? Well, go ahead and check the video below!
Check all currently available ADATA products here: Buy from Amazon.com
The goal of this short article is to present to you the most important characteristic features of the given product so that you can make an informed decision in case you want to purchase. If you like this video, you can subscribe to our YouTube channel, share, comment, and hit the thumbs up button.