Unboxing and first impressions: GSmart Guru GX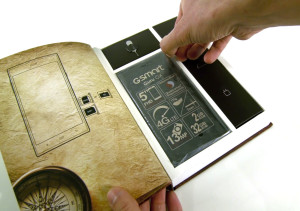 Our new video is already here. This time we'll take a look at the new GSmart flagship – Guru GX. The name of this company is usually associated with budget models in the low or middle range, but the new Guru GX appears to be more than that. You can see our first impressions of it in the video below. The device hasn't appeared on the market yet, but it probably will in the coming weeks. We're going to do a detailed test of Guru GX, so you can expect our in-depth review soon.
The phone features a 5-inch IPS screen and Full HD resolution of 1920 x 1080 pixels, which gives you great pixel density – 441 ppi. There is Gorilla Glass 3 protection as well. The processor also looks promising. It is the 8-core Snapdragon 615 by Qualcomm and comes with a quad-core 1.7GHz Cortex-A53 and a quad-core 1.0GHz Cortex-A53. It is accompanied by an Adreno 405 GPU and 2 GB RAM. In addition to all of that, the device is also very thin and light.
You can find more information about this interesting device in our upcoming detailed, review so stay tuned.