Intel Core i5-8265U vs Intel Core i5-8300H – benchmarks and performance comparison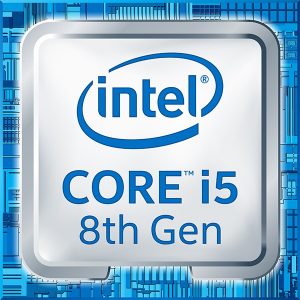 One of the most debated features when buying a laptop is the processor. Do you need a powerhouse of a CPU or you need something more efficient energy-wise? Well, the first of the two contenders actually has the capacity to offer either of these features – a lot of power at just 15W, which is in fact, exactly three times less TDP than its opponent. However, the Core i5-8300H has proven itself being a very stable processor, which can perform on point during extremely long periods of time.
Visit our Top Laptop CPU Ranking to check these two and many more CPUs.

Specs overview
So, as we said, the first of the bunch has a TDP of 15W. It works on a Base frequency of 1.60 GHz and can reach up to 3.90 GHz on a single core in Turbo mode. Additionally, it is equipped with 6 MB of Cache memory and supports up to 32GB of RAM – DDR4-2400MHz or LPDDR3-2133 MHz. As of the GPU – on board is Intel UHD Graphics 620.
Let's take a look at the more power-hungry competitor – the Core i5-8300H. It has a TDP of 45W and works on a Base frequency of 2.30 GHz, while the Turbo gives it a boost to 4.00 GHz. Here we can see more Cache – 8 MB and double the RAM supported – 64GB of DDR4-2667 MHz or LPDDR3-2133 MHz. Here, the iGPU is Intel UHD Graphics 630.
You can check out the full specs of the Intel Core i5-8265U and the Intel Core i5-8300H.

Benchmarks
In the benchmarks we saw something interesting. First, during longer tasks such as 3D rendering, the Core i5-8300H significantly outperforms its competitor. However, during shorter bursts – such as Photoshop tasks – they are neck on neck.
Results are from the Cinebench 20 CPU test (the higher the score, the better)
Results are from our Photoshop benchmark test (the lower the score, the better)
Conclusion
The results here speak by themselves – if you don't need a CPU for significant computing loads – the lower-TDP alternative is going to provide a satisfactory experience while keeping battery life decent and moreover – producing less heat, thus less fan noise.
All laptops with Intel Core i5-8265U
All laptops with Intel Core i5-8300H