Intel Core i7-1065 G7 vs Core i7-8565U – 10th gen seems promising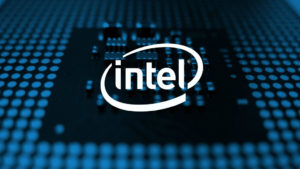 There have been some speculations lately on a brand new ULV processor line-up from Intel. In fact, it represents the long-awaited 10nm architecture and bears the code name – Ice Lake. Additionally, there have even been some leaked results in Geekbench for a processor called Core i7-1065 G7, however, they are not yet confirmed by Geekbench themselves, so you can take that with a pinch of salt.
Visit our Top Laptop CPU Ranking to check these two and many more CPUs.

Specs overview
Before we take a look at the Geekbench scores, let's first take a look at the supposed differences between the two. Of course, the most notable one is the lithography itself – 10nm process for the Core i7-1065 G7 and 14nm for the Core i7-8565U. On the other side, there are a lot of similarities as the TDP (15W) the number of cores (four cores/eight threads) and the amount of Cache – 8MB. Interestingly, the newer processor has both lower Base clock and lower Turbo clock – 1.50-3.90 GHz vs 1.80-4.60 GHz.
Apart from that and the upgraded iGPU, there is nothing more known about this processor.
You can check out the full specs of the Intel Core i7-1065 G7 and the Intel Core i7-8565U.

Benchmarks
As we mentioned these results have not been confirmed by the likes of Geekbench. Additionally, we are going to update this article with more tests as soon as we get our hands on a laptop equipped with it.
| | Geekbench Single-Core | Geekbench Multi-Core |
| --- | --- | --- |
| Intel Core i7-1065 G7 | 5234 | 17330 |
| Intel Core i7-8565U | 4713 | 13445 |
Conclusion
Despite the lower Base and maximum Turbo clock speeds, the Core i7-1065 G7 posted a better Single-core score and a significantly higher Multi-core score than its supposed predecessor – the Core i7-8565U. We are yet to learn, whether or not these results are truly representative of the real performance of the Core i7-1065 G7. Make sure you stay with us, and we will give our best to test this processor as soon as possible.
All laptops equipped with the Intel Core i7-1065 G7
All laptops equipped with the Intel Core i7-8565U