NVIDIA GeForce MX250 vs Intel Iris Plus G7 – the NVIDIA GPU offers 50% better performance at lower cost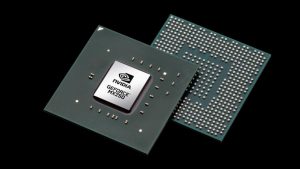 As we already know, the GeForce MX250 is the fastest low-end dedicated GPU (you can have a look here and here too) while the Intel Iris Plus G7 is the current iGPU king. That's why we are going to compare the fastest affordable non-GTX / RTX GPU and the fastest iGPU on the market – MX250 and Iris Plus G7. The GeForce video card can be found in a large variety of devices while the Iris G7 takes place in some more premium laptops than the MX250-based ones.
The Intel Iris Plus G4 was on par (or a bit faster) with GeForce MX110 (which is the least powerful NVIDIA dedicated graphics on the market) and we have a feeling that its bigger sibling will not be going to make it against the MX250 because the latter is a lot faster than MX110.
See all configurations with GeForce MX250 / Intel Iris Plus G7
Contents
Specs overview
The MX250 has 384 shader units, 16 ROPs, 1518 MHz / 1582 MHz base and boost clocks, 7000MHz memory frequency, a 64-bit memory bus, and up to 4GB GDDR5 memory. It's a Pascal GPU that uses GP108 chip.
The Intel Iris Plus G7 looks like a really fast iGPU but on paper, it's very shy when we compare it with MX250. The Intel iGPU has 64 EUs, 300 MHz / 1000 MHz base and boost frequencies, and it's part of a 10nm Intel SoC. That means variable memory size (automatically adjusted by BIOS or the user can set a custom RAM size to be dedicated for the iGPU only) and the memory clock of Iris G7 is related to RAM clock.

GPU comparison table
 

GeForce MX250

Intel Iris Plus G7

Architecture
Pascal
iGPU in 10th gen SoCs
GPU chip
GP108
Iris G7
Shader units
384 (

+500%)

64
ROPs
16
–
Base Clock (MHz)
1518 (

+406%)

300
Boost clock (MHz)
1582 (

+44%)

1100
Memory clock (MHz)
7000
depends on RAM frequency
Memory size (MB)
2048-4096
variable
Memory type
GDDR5
DDR4
Memory bus width (bit)
64
–
TGP (Total Graphics Power)
TDP:10-25W
TDP: 12-25+W (

+20% -)

DirectX version
12.1
12.1
Technology
14nm
10nm
RTX capabilities
No
No
Release date
02.2019
01.2019
Detailed specs
Link
Link
Let's go and we'll check the "fun part" of this article – the graphs.

Synthetic benchmarks
As expected, the MX250 is a lot faster than Intel Iris Plus G7 in our synthetic benchmarks.
| GeForce MX250 over Intel Iris Plus G7 | 3Dmark Fire Strike (G) | Unigine Heaven 3.0 | Unigine Heaven 4.0 | Unigine Superposition | Average difference % |
| --- | --- | --- | --- | --- | --- |
| NVIDIA GeForce MX250 | 44% | 70% | 63% | | 35% |
| Intel Iris Plus G7 | | | | 7% | |
Gaming tests
As we already said, the GeForce GPU definitely has more power than its integrated competitor but let's see how big the gap between them is.


The Iris G7 performs well only at Low settings. Apart from that, the MX250 is much faster here.

Both GPUs are good performers in DOTA 2. The Intel iGPU show some good FPS values at Low and Medium settings but if you want to play this game with eye-candy visuals the MX250 is the way to go here.

Performance summary (gaming tests)
At the end of the day, the MX250 is the faster GPU in this comparison. The Intel Iris Plus G7 isn't bad at all but it's not very close to the performance levels of MX250, especially when it comes to High settings.
| NVIDIA MX250 over Intel Iris Plus G7 | Full HD, Low | Full HD, Normal | Full HD, High | Average difference % |
| --- | --- | --- | --- | --- |
| NVIDIA GeForce MX250 | +19% | +35% | +90% | +48% |
| Intel Iris Plus G7 | | | | |
Verdict
You know the drill, the end price of a particular device is one of the most important things when buying a new laptop. The MX250 has three big advantages when compared to Iris G7.
The first one is its availability in a lot of different devices from different manufacturers. You can find this GPU in thousands of different devices with different CPUs while the G7 iGPU is part of five Intel Ice Lake SoCs.
The second one is the consistency of performance. The MX250 doesn't dissipate much heat and it performs almost the same, no matter the device. The Intel iGPU is a whole other story. If the CPU is combined with DDR4 3200 MHz memory in single-channel mode, the cooling solution is bad, and the available memory for the iGPU is set to "Auto" in BIOS, the iGPU will struggle a lot and it will not show its true performance. The Iris G7 needs a well-cooled device with LPDDR4X 3733 MHz memory in dual channel mode, and at least 2GB RAM dedicated for it (by the way, cooling is the most important thing in this case) – in this situation the iGPU will shine with fast performance but a configuration like this one will cost you a lot (and it has no sense at all).
The third one is the price. If you really need a fast and thin machine for work and you play light games from time to time – ok, the Intel Iris Plus G7 is a good choice because it doesn't take extra space and it dissipates less heat than MX250. The latter offers better performance than its Intel rival and as we've already informed you, it can be found in much more affordable devices. A top Ice Lake configuration is so expensive that for the same amount of money you can buy a decent laptop with some 8-threaded Comet Lake Core i5 processor paired with a fast NVIDIA GTX GPU.
All laptops equipped with the NVIDIA GeForce MX250
All laptops equipped with the Intel Iris Plus G7