NVIDIA GeForce MX250 vs GeForce MX230 – MX250 is the king of the low-end GPUs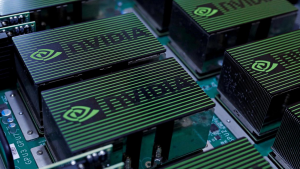 The GeForce MX250 and the MX230 are the two most powerful NVIDIA low-end GPUs. There is nothing bad for a video card to be placed in the low segment – they are popular because the machines configured with them are affordable. That why the most common GPUs are the low-to-mid-range ones.
Our two MX video cards are a logical choice when the iGPU power isn't enough but the budget is tight. Those GPUs are able to handle a lot of low-to-mid-heavy games at Low or Medium presets, but don't expect miracles from them.
See all configurations with GeForce MX250 / GeForce MX230
Contents
Specs overview
The NVIDIA MX250 and MX230 are Pascal GPUs and they are both based on the GP108 chip.
The GeForce MX250 has 384 shader units, 16 ROPs, up to 4GB GDDR5 memory, and the memory bus is 64-bit. As for the clock, the base and boost ones are 1518 MHz to 1582MHz, the memory has a 7000MHz frequency.
The GeForce MX230 GPU has some "cut" here and there. The most significant hardware cut-down is the shader units count – the number is reduced to 256. The MX230 has the same ROP count, memory frequency, max memory size, and memory bus as MX250. The boost clock is decreased to 1531MHz.
Both GPUs use a 14nm tech process and have almost the same TDP levels. If you are looking for RTX capabilities here – maybe you are joking.

GPU comparison table
 

GeForce MX250

GeForce MX230

Architecture
Pascal
Pascal
GPU chip
GP108
GP108
Shader units
384 (

+50%

)
256
ROPs
16
16
Base Clock (MHz)
1518
1519
Boost clock (MHz)
1582 (

+3%)

1531
Memory clock (MHz)
7000
7000
Memory size (MB)
2048-4096
2048-4096
Memory type
GDDR5
GDDR5
Memory bus width (bit)
64
64
TGP (Total Graphics Power)
TDP: 10-25W
TDP: 10-30W(

+20%)

DirectX version
12.1
12.1
Technology
14nm
14nm
RTX capabilities
No
No
Release date
02.2019
02.2019
Detailed specs
Link
Link
Let's check the synthetic benchmarks and the gaming tests.

Synthetic benchmarks
As expected, the MX250 is 37% faster in the synthetic test. More shaders – more power.
| GeForce MX250 over GeForce MX230 | 3Dmark Fire Strike (G) | Unigine Heaven 3.0 | Unigine Heaven 4.0 | Unigine Superposition | Average difference % |
| --- | --- | --- | --- | --- | --- |
| NVIDIA GeForce MX250 | +42% | +36% | +37% | +32% | +37% |
| NVIDIA GeForce MX230 | | | | | |
Gaming tests
Counter-Strike: Global Offensive and DOTA 2 are some of the most popular games and that's why we use them to compare those two affordable graphics solutions.


CS:GO is a fast-paced multiplayer shooter so high FPS results are a must here. The MX250 is able to provide 66 FPS on Max settings but as you may know, the performance of those GPUs can differ from machine to machine. The smarter choice is to stick to Low or Medium preset for both GPUs.

DOTA 2 is one of the most popular MOBA games out there. Just like CS:GO, it's based on Valve's own Source engine. This engine isn't very heavy but as you can see none of the two video cards can handle the game at 1080p with 60 FPS. But hey, The Medium preset is your best friend in this situation and with MX250 you can enjoy around 80 FPS on average.

Performance summary (gaming tests)
The NVIDIA MX250 is the faster GPU in this comparison. The MX230 shows some good values too.
| NVIDIA MX250 over MX230 | Full HD, Low | Full HD, Normal | Full HD, High | Average difference % |
| --- | --- | --- | --- | --- |
| NVIDIA GeForce MX250 | +34% | +26% | +16% | +25% |
| NVIDIA GeForce MX230 | | | | |
Verdict
Both GPUs are powerful enough for popular games like DOTA 2, Fortnite, CS, etc. Just don't crank up the settings too much, have some mercy. The MX250 is 25% faster than MX230 on average which is a big difference. If you need more GPU power and you don't want to spend a fortune on a new laptop, a device with the MX250 seems like a good choice. It's a fast low-end VGA that provides a nice performance bump over MX230. When the latter struggles for extra frames and the gameplay is choppy the MX250 will offer a better overall experience that the cut-down version of the GP108.
Still, the MX230 isn't bad at all. Look at the results – 80 FPS in CS:GO (Medium preset) and 66 FPS in DOTA 2 (again, Medium settings). It's fine for such an affordable graphics adapter. Yes, it's slower than MX250 but don't forget the fact that the MX230 is faster than MX130/110 and every other iGPU on the market. If the end-price of an MX250-based device is too high for you, an MX230 configured one is a good and logical choice.
All laptops equipped with the NVIDIA GeForce MX250
All laptops equipped with the NVIDIA GeForce MX230