ASUS Zenbook 14 OLED (UM3402) – Top 5 Pros and Cons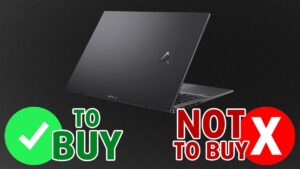 Zenbook laptops are a known quantity, offering a variety of powerful or efficient (sometimes both) hardware, great displays, and well-built bodies. The ZenBook 14 OLED (UM3402) adheres to the same principles, coming with a Ryzen CPU that is both efficient and performing, an OLED panel with PANTONE validation, and a metal chassis that has several tricks up its sleeve.
Today we present you with LaptopMedia's top 5 picks about the ASUS Zenbook 14 OLED (UM3402).
ASUS Zenbook 14 OLED (UM3402): Full Specs / In-depth Review
4 reasons to BUY the ASUS Zenbook 14 OLED (UM3402)
1. Design and build quality
The laptop is entirely made out of aluminum, giving you a premium feel. The design implements several new features, such as a barrel-type hinge, that still keeps the Ergolift mechanism, flat-shaped lid, and sides, whereas previously we had a diamond cut, along with a new ASUS logo. All of that beauty comes with a weight of 1.39 kg and a profile of 16.9 mm.

The lid opens with one hand, revealing a keyboard with pretty large keys, except for the arrow ones. They also have nice spacing between them. The unit has a backlight, along with a 1.4 mm key travel, according to ASUS, and clicky feedback. The touchpad has a lot of functionality. As a pad itself, it has a smooth cover that is paired with good responsiveness and accuracy. However, the thing can transform into a NumPad, so you're not sacrificing anything to have a more portable laptop.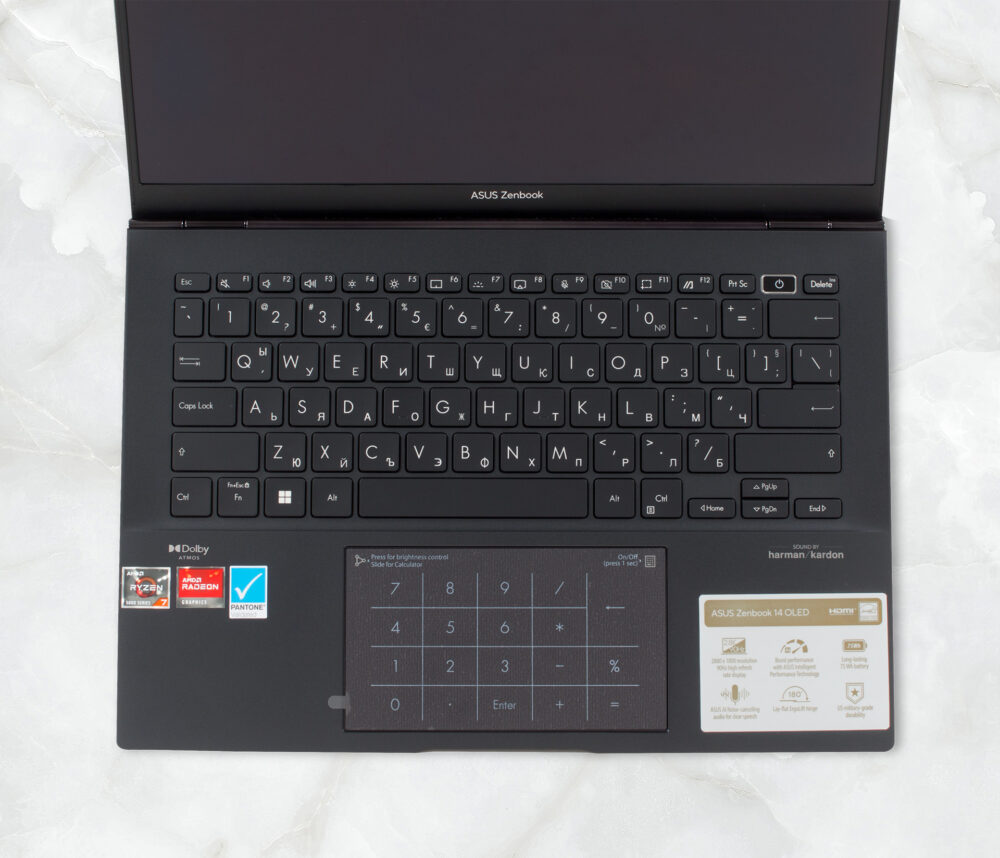 2. Display quality
The 2.8K OLED panel that we have here is pure joy to use, especially with the 90Hz refresh rate. There are some kinks left to be ironed, mainly the PWM usage, but the harsher pulsations are only up to 90 nits, after which we see some smaller usage, which should be fine. Still, we have our Health-Guard, in case you want to be 100% safe. The panel gets really bright, peaking at 428 nits (HDR off) in the middle of the screen and 434 nits as an average for the entire display area. It also fully covers both the sRGB and the DCI-P3 gamuts, becoming a total beast for Design and Creativity.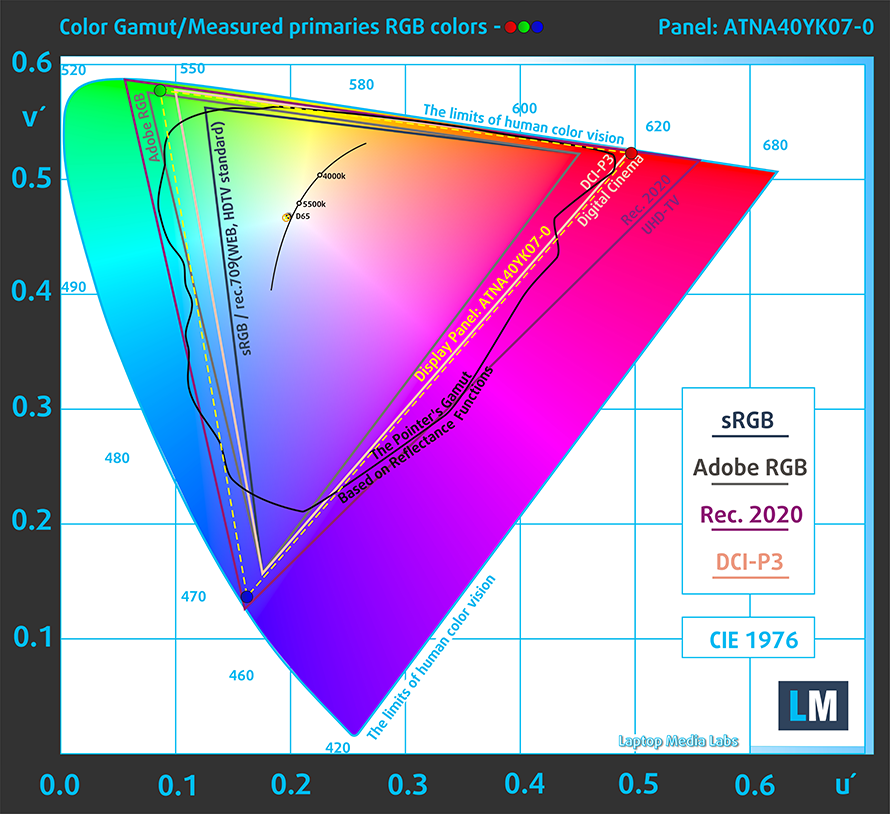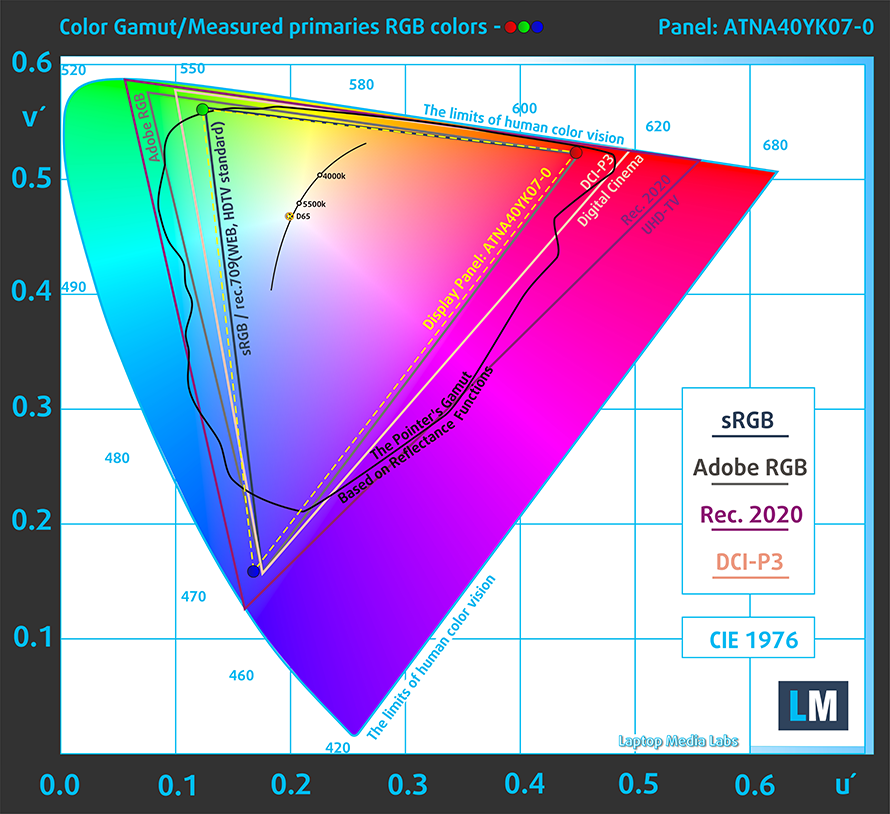 Its accuracy isn't the best, despite the Pantone validation, with our Design and Gaming profile giving us a dE value of 2.2. Here you can compare the results with the stock settings (left) and with our profile applied (right).
Buy our profiles
Since our profiles are tailored for each individual display model, this article and its respective profile package are meant for ASUS Zenbook 14 OLED (UM3402) configurations with a 14.0″ Samsung ATNA40YK07-0 (SDC4171) (2880 x 1800p) OLED panel.
*Should you have problems with downloading the purchased file, try using a different browser to open the link you'll receive via e-mail. If the download target is a .php file instead of an archive, change the file extension to .zip or contact us at bg.laptopmedia@gmail.com.
Read more about the profiles HERE.
In addition to receiving efficient and health-friendly profiles, by buying LaptopMedia's products you also support the development of our labs, where we test devices in order to produce the most objective reviews possible.
3. Performance
CPU benchmarks
The Ryzen 7 5825U is a Zen 3-refreshed chip, not quite making the jump to Zen 3+, but still bringing improvements. When compared against the most recent competition from Intel, we see that the chip wins out in 3D Rendering, but is slower in Photoshop (not by that much, to be honest).
Results are from the Cinebench 20 CPU test (the higher the score, the better)
Results are from our Photoshop benchmark test (the lower the score, the better)
4. Battery life
With a 75Wh battery pack and the Ryzen 7 5825U, the laptop lasts through 14 hours and 10 minutes of Web browsing, or 10 hours and 57 minutes of video playback. Now, we conduct the battery tests with the Windows Better performance setting turned on, screen brightness adjusted to 120 nits, and all other programs turned off except for the one we are testing the notebook with.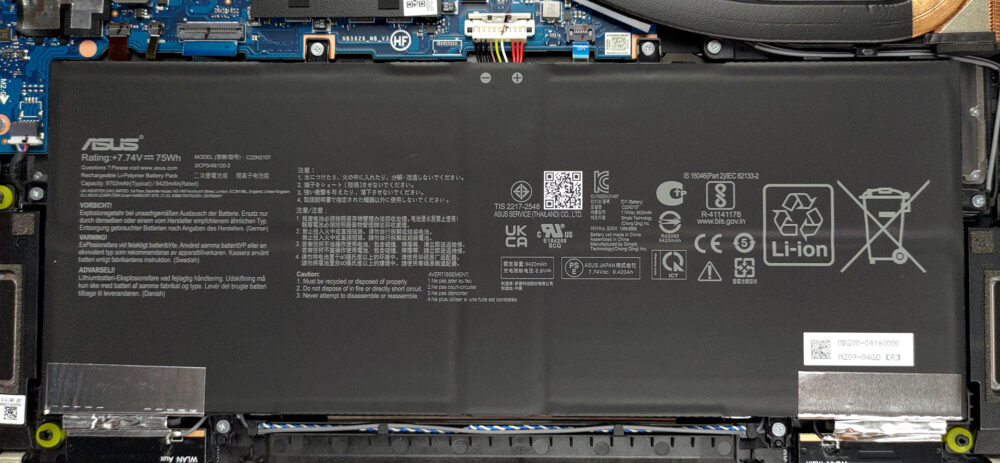 1 reason NOT to buy the ASUS Zenbook 14 OLED (UM3402)
1. Upgradeability
Lastly, the upgradeability has taken a hit, but this seems to be the case with many 13.3-inch and 14-inch laptops nowadays, so as always, we'll have to learn to live with it. There are 0 RAM slots to be found, with the device relying on either 8 or 16GB of soldered LPDDR4x. In terms of storage, we only have one M.2 PCIe x4 Gen 3 slot.

Here is our teardown video, which shows how to access the single M.2 slot.
All ASUS Zenbook 14 OLED (UM3402) configurations: