[Black Friday 2018] Best GeForce GTX 1080 and GTX 1080 Max-Q laptop deals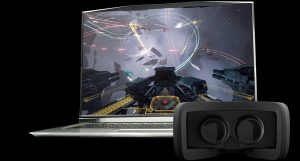 And so, we have reached the fabulous GTX 1080 and GTX 1080 Max-Q laptops that you might very well want to buy this Friday! These are in the Top 5 of our laptop GPU rankings – number 3 and 4 respectively.
You could also check our Top Laptop Graphics Rankings.
As it is with the other GPUs that we've mentioned thus far, the GeForce GTX 1080 and GTX 1080 Max-Q share more of their specs. They are similar in their TDP of 150W, 16nm manufacturing process, memory bus (256-bit) and memory capacity of 8GB. Frequency-wise, the situation is different. For the 1080 option, we are looking at 1556 MHz/1746 MHz base/max speed. As for the Max-Q, 1290 MHz/1468 MHz min/max values.
What's most important to most of you, of course, is the real gameplay. You can pump the graphics settings to the very max and still get a pleasing framerate in games like TC: Wildlands (57 fps), GTA V (62 fps), and Far Cry 5 (100 fps).
The list and prices are being updated daily.
Laptop Deals with GeForce GTX 1080 (8GB GDDR5X)
Laptop Deals with GeForce GTX 1080 Max-Q (8GB GDDR5)