Dell XPS 13 (9360) – disassembly, internal photos and upgrade options
We already did an article like this when the previous Skylake generation was released and it seems that things didn't change that much since then. The newer Kaby Lake XPS 13 (9360) notebook offers the same upgrade options, design and it's just as easy to access the hardware you are looking for. However, there a few changes that need to be considered when buying the refreshed XPS 13.
You can find some of the available configuration: http://amzn.to/2gElpvA
1. Removing the bottom cover
The bottom plate can be easily removed once you unscrew all the bolts around the edges. Also, don't forget to remove the one hiding under the XPS logo cap as shown in the photos below.
2. Battery, Wi-Fi card and storage
As you can see, the most of the internal space is taken by the huge 60Wh battery, which has been upgraded from a 56Wh unit.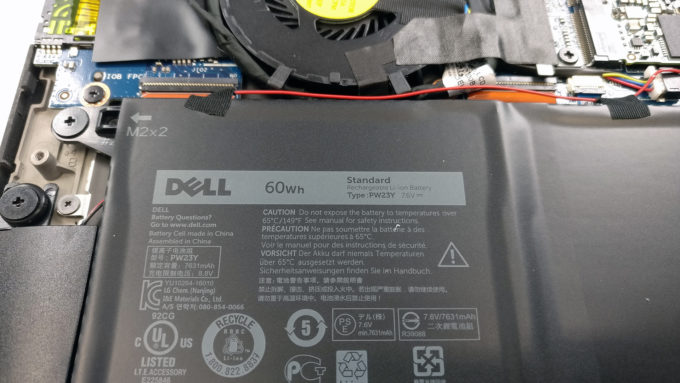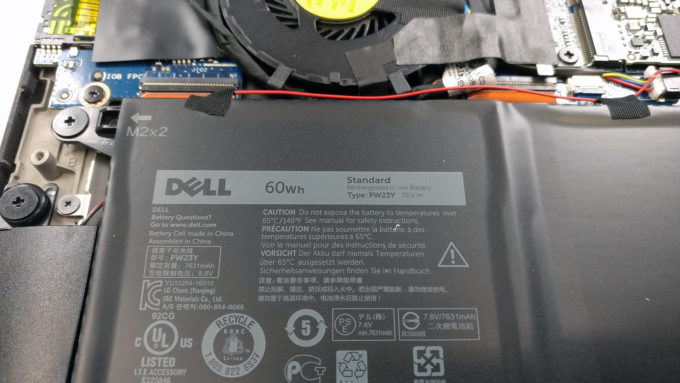 The Wi-Fi module is located in the upper right corner and it's hard to miss the WLAN lettering.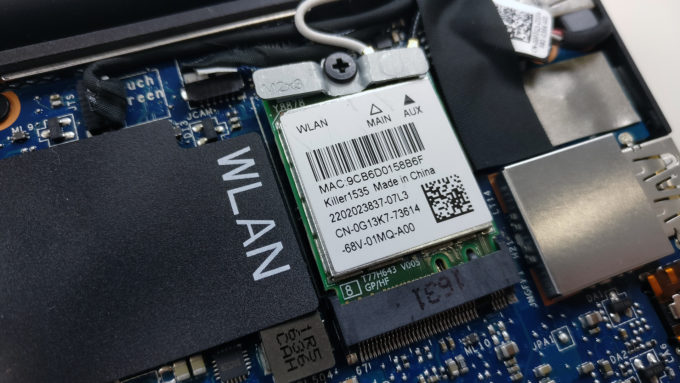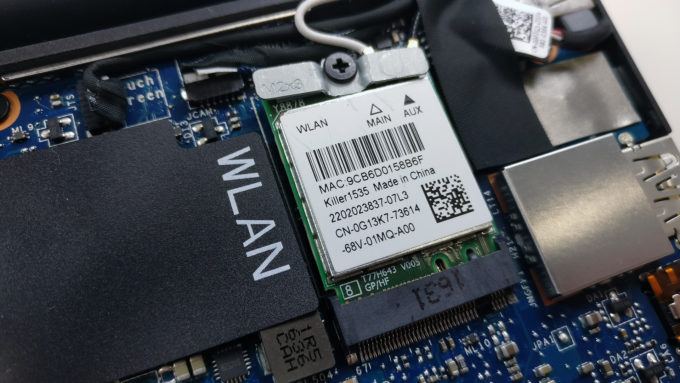 And finally the storage. It still uses an M.2 PCIe NVMe drive but instead of relying on Samsung sticks – like the last generation – this time around the OEM chose to incorporate Toshiba SSDs. According to our tests, they are slightly faster than their Samsung counterparts and are probably less expensive to the OEMs as they gain popularity. We saw this M.2 SSD in the ASUS ROG G752VS, Acer Predator 15 and Predator 17.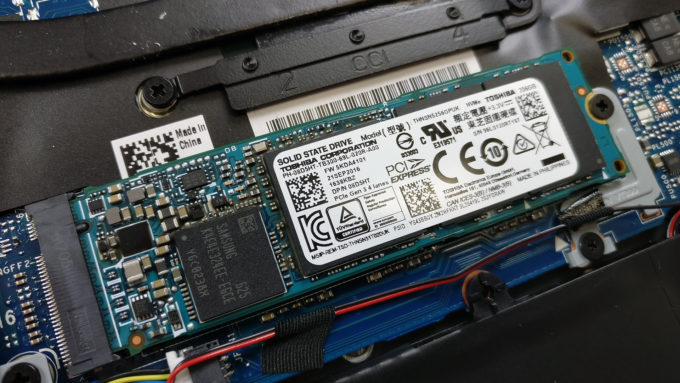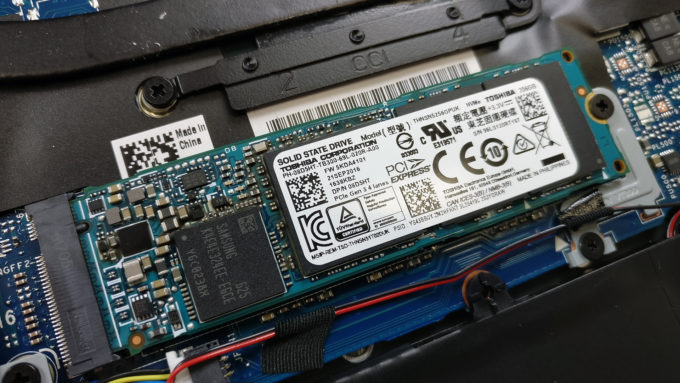 As far as RAM is concerned, it's again soldered to the motherboard and needs to be accessed by flipping the whole motherboard around.
3. Cooling system
The cooling system is quite simple. It consists of just one small heat pipe connecting the chip to the cooling fan and leading the hot air out of the chassis via the main vent between the base and the screen hinge. It turned out to be effective enough to support the system even under heavy load but more on that in our full review.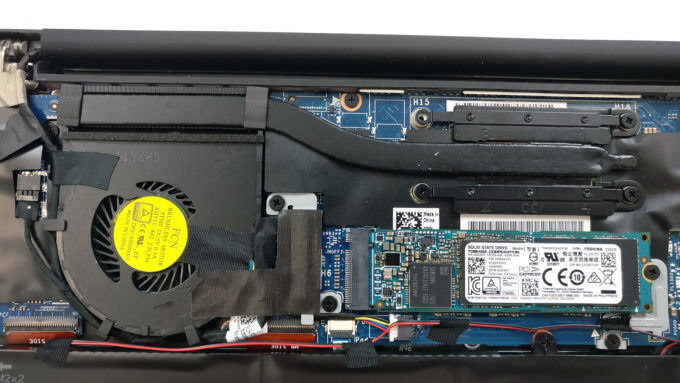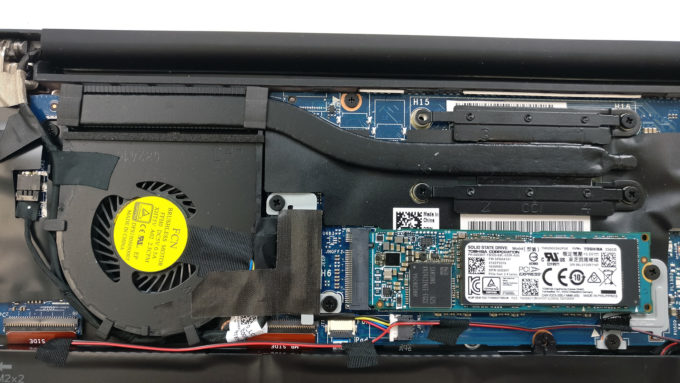 You can find some of the available configuration: http://amzn.to/2gElpvA