Inside HP Omen 17 (2017) – disassembly, internal photos and upgrade options
Although there's no service hatch to be found on the bottom of the chassis, the access to the internals is hassle-free.
You can find the available models here: http://amzn.to/2sHVE36

1. Removing the bottom piece
Remove all the screws around the chassis and you will be able to safely pry up the bottom. This will reveal all of the internals
2. Storage
The laptop offers the usual M.2 SSD slot plus a standard 2.5-inch HDD/SSD slot and potentially with another 2.5-inch bay if you swap the optical drive for a caddy. The unit we've tested came equipped with 256GB Samsung PM961 M.2 PCIe NVMe SSD (2280) and a 256GB Samsung PM961 M.2 PCIe NVMe SSD (2280) and a HGST 1TB HDD.
3. Memory, battery and Wi-Fi
The laptop comes with two RAM chip slots supporting up to 16GB DDR4-2400 each. Our unit was equipped with exactly 2x 16 DDR4-2400 making a total of 32GB of memory. The chips are manufactured by Samsung.
The Wi-Fi module is made by Intel with model number 7265NGW.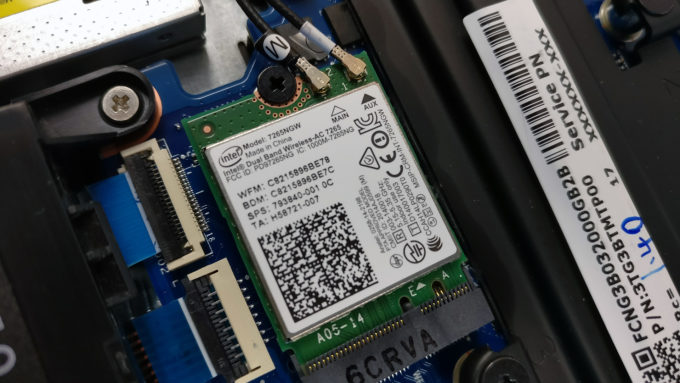 There's a slight decrease in battery capacity compared to the previous generation – 86Wh.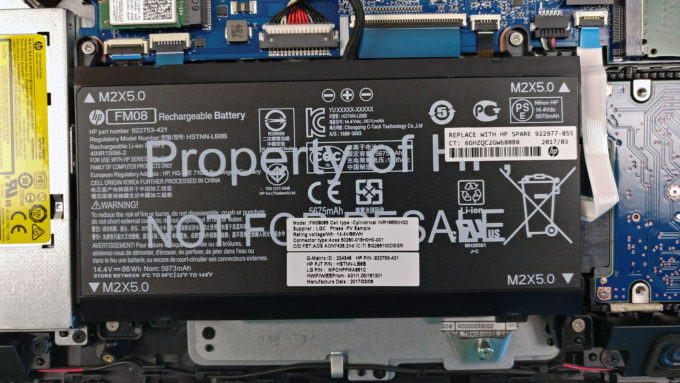 4. Cooling system
The new Omen 17 comes with a solid cooling solution with two big heat pipes going across the GPU and a smaller one for the CPU. The two cooling fans are located on each side of the laptop pushing the hot air out the back.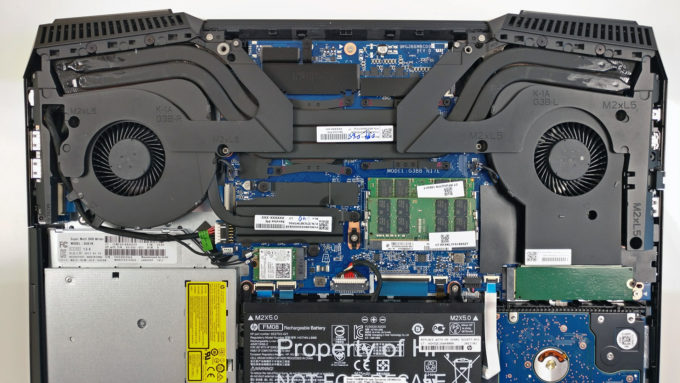 The full review of the HP Omen 17 (2017) can be found here.
You can find the available models here: http://amzn.to/2sHVE36