Top Reasons to BUY or NOT buy the Dell Inspiron 17 5770!
We have yet another top 5 article for you. This time the focus is on Dell Inspiron 17 5770 which, as you may have found out from its in-depth review, is a 17-incher suitable for multimedia purposes as well as day-to-day use. So here are the top 5 reasons for and against the device.
You can check all available Dell Inspiron 17 5770 configurations here: http://laptopmedia.com/series/dell-inspiron-5770/

1 reason to buy Dell Inspiron 17 5770
1. Excellent IPS display with wide sRGB coverage and high contrast
The screen quality is pretty impressive and provides appealing visual experience. You are presented with a good maximum brightness of 280 nits, high contrast ratio – 1260:1 and 94% sRGB coverage all of which contribute to vibrant and vivid colors. Of course, you could also install our custom profiles that make the image quality even more appealing.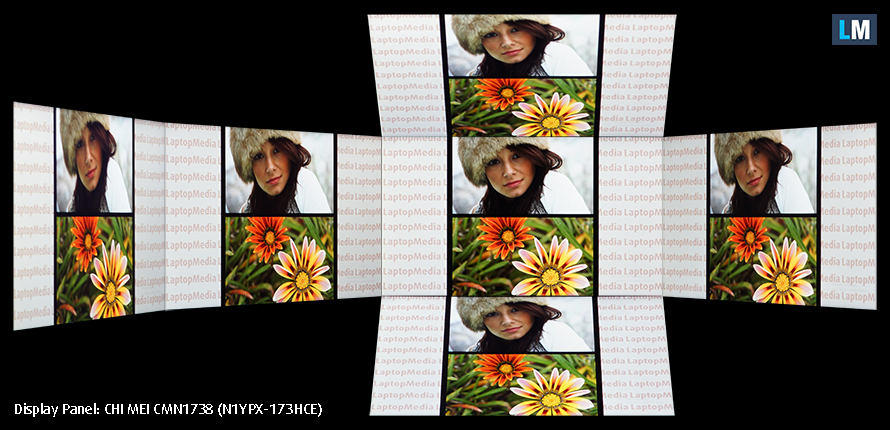 4 reasons NOT to buy Dell Inspiron 17 5770
1. Shallow keyboard with no LED backlight
One of the weak spots of Dell Inspiron 17 5770 is its keyboard which has slightly shorter key travel and no LED backlight, creating a rather cheap feeling. However, we should mention that the pleasant clicky feedback of the keyboard makes up for this to some extent.
2. The hardware runs hot under heavy workload
As usual, we put both the CPU and GPU to our stress tests in order to assess the overall stability and effectiveness of the cooling system. Things were pretty cool at first but when we turned on the graphics test the measured temperatures were rather worrying – the Core i7-8550U reached 93-94 °C, while the Radeon 530 – 91 °C. We can conclude that the cooling solution isn't as efficient as it should be because such values are characteristic of high-performance gaming notebooks and not all-rounders.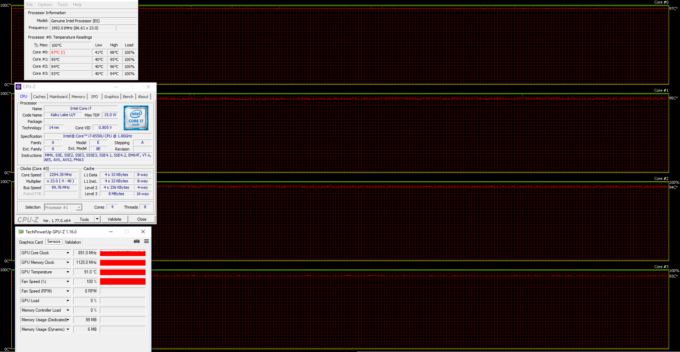 3. Slow GPU for the asking price
The Dell Inspiron 17 5770 sports a Radeon 530 (the rebranded AMD Radeon R7 M460) which falls behind its competitors in this price range such as GeForce 940MX and GeForce MX150. This one is suitable for general multimedia and light gaming but certainly not for more demanding tasks.
4. The screen uses PWM for regulating screen brightness (our Health-Guard profile takes care of that)
And last but not least – our equipment detected low-frequency (aggressive) PWM at 1 kHz from 0 to 99% brightness which will most probably cause fatigue or discomfort to users with sensitive eyes. However, our Health-Guard profile not only takes care of this issue but also helps reduce the negative blue light emissions.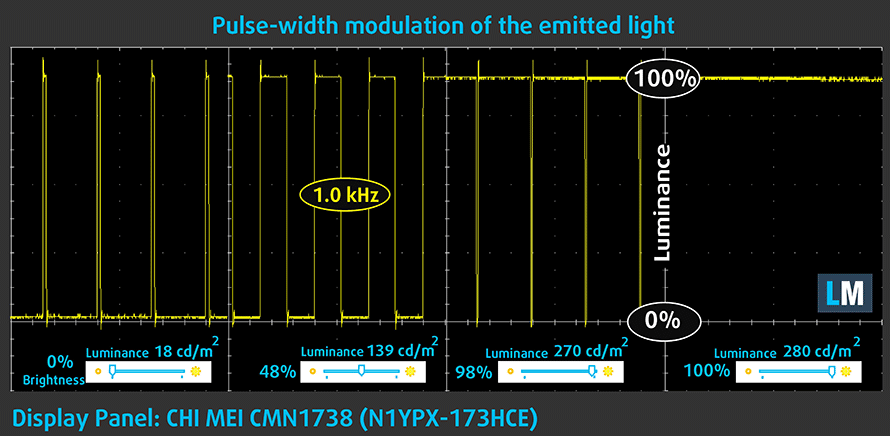 The best competitors
For just around the same price, you can get hold of an Acer Aspire 7 (A717-71G), ASUS ROG Strix GL753VE or Acer Aspire 5 (A517-51G) all of which are nice alternatives to the Dell Inspiron 17 5770.
You can read the detailed review over HERE.

All Dell Inspiron 17 5770 configurations