Apple's MacBook Pro 15 (Late 2016) impresses with long battery life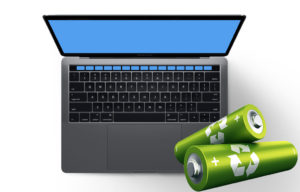 Although there was a strong backlash after the new MacBook Pro 15 launch mostly because of the poor battery life it offered, Apple released a software update that optimized its efficiency to a point where the device is one of the longest lasting 15-inch laptops. According to our tests, the MacBook Pro 15 takes the 9th position in our battery rankings with only two 15 inchers being ahead.
You can find the available configurations here: http://amzn.to/2sH1V2A
A little research revealed that right after the initial launch, a software bug was keeping the AMD GPU running all the time drawing a significant amount of power. Our tests, however, are conducted months after the update so the scores on the web browsing and video playback tests show surprisingly long endurance, especially considering the quad-core high TDP Core i7-6700HQ CPU and the pixel-packed 15.4-inch IPS panel.
As usual, the notebook is tested at 120 cd/m2 brightness and Wi-Fi constantly running under macOS using Chrome and VLC for the web browsing test and the video playback one, respectively. During web surfing, the laptop scored 626 minutes (10 hours and 26 minutes) while the video playback loop returned a score of 444 minutes (7 hours and 24 minutes). Impressive, isn't it?