Inside ASUS X555 / K555 – disassembly, internal photos and upgrade options
Before we publish the full review of the ASUS X555 / K555, we would like to share our short but informative teardown article to see how the notebook is built and what upgrade options does it offer. Oh, and prepare yourself for some serious prying up because the bottom piece of the laptop doesn't come off easily.
Here's where you can find the notebook's price and configurations: http://amzn.to/1XV34Mo
1. Removing the bottom piece
Before you start disassembling, keep in mind that the service lid on the bottom gives easy access to the RAM slot so if you need to upgrade it, use it instead of tearing down the whole machine.
Anyway, detaching the bottom should be handled carefully and we advise using a plastic tool the pry up the keyboard tray. Also, keep track of the screws because the differ in size and it's important to remember which screw goes where. When lifting up the keyboard tray, be careful not to snap any of the cables connected to the motherboard as shown in the photos above.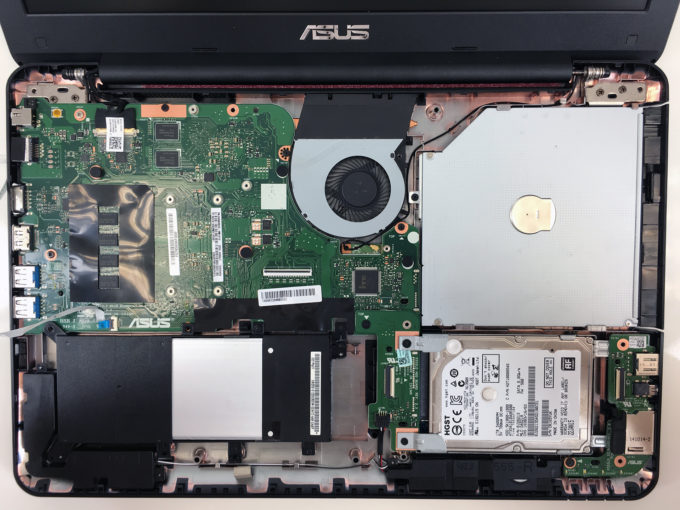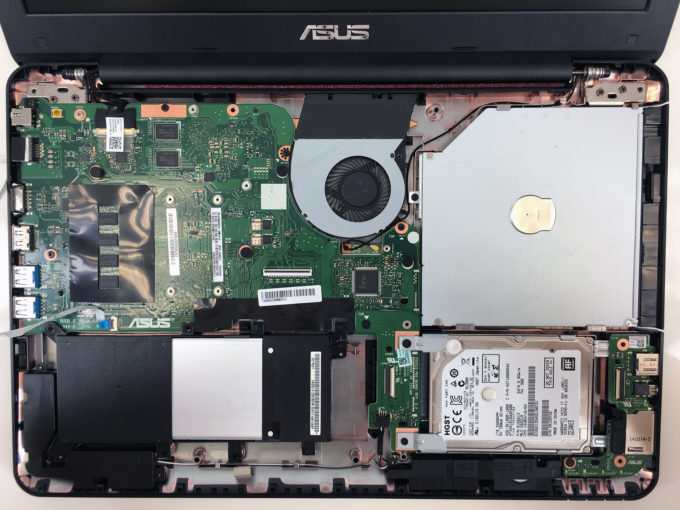 2. Upgrade options
Typical for this price range, the notebook offers only one 2.5-inch HDD, which in our case is manufactured by HGST with 1TB capacity spinning at 5400 rpm. No M.2 SSD slot, whatsoever. However, if this isn't enough for you, snatch one of those optical drive brackets and replace the DVD burner with another 2.5-inch drive.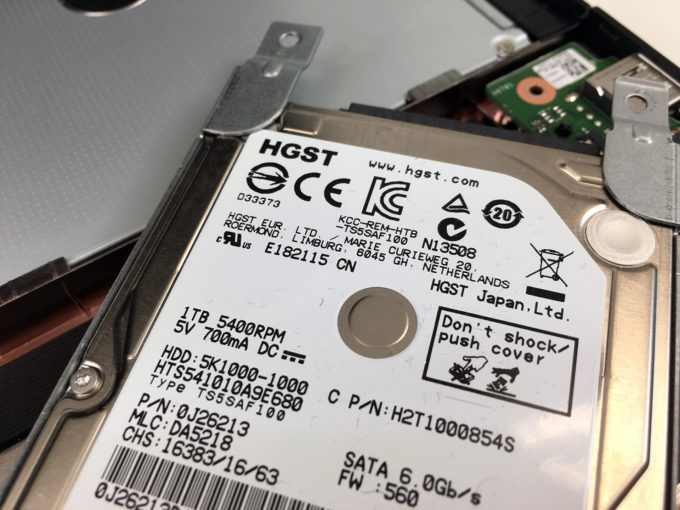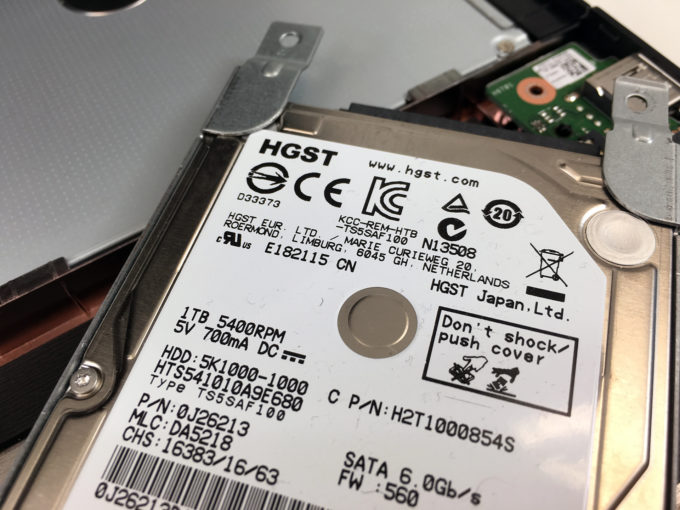 While the ASUS K555 offers one RAM slot, the motherboard holds one integrated 4GB chip.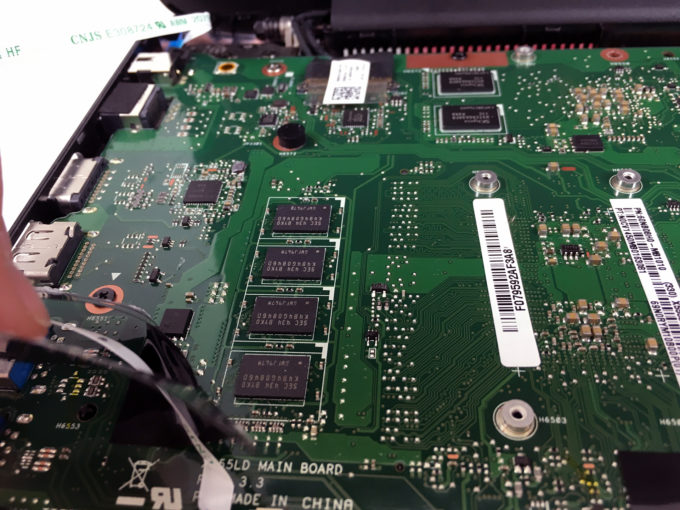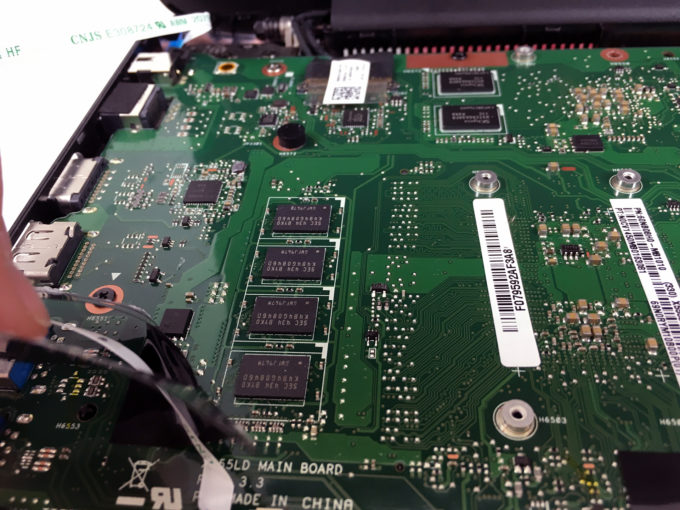 The battery capacity is rated at 37Wh.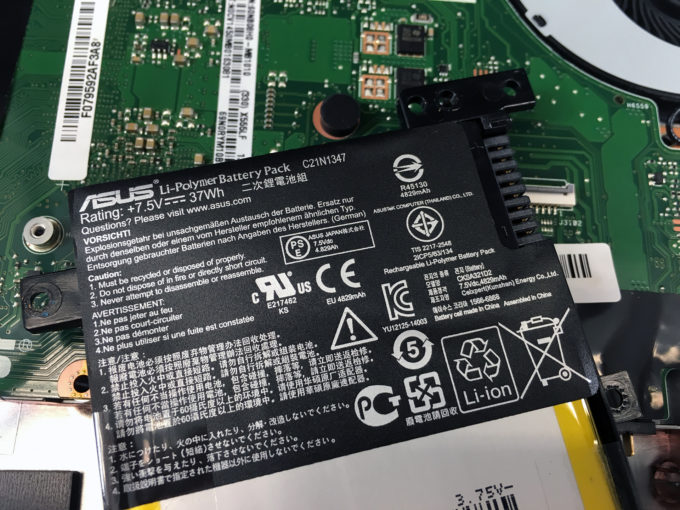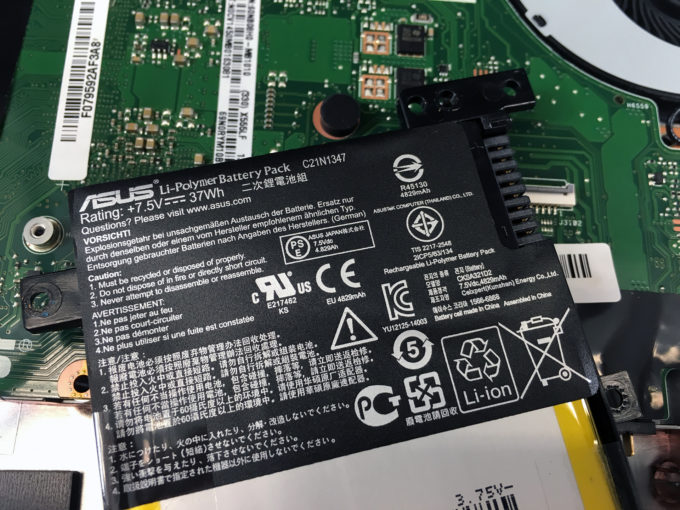 3. Cooling system
The cooling system consists of two small heat pipes and a small fan but it will surely be sufficient to support the ULV Core i7 CPU and the not so demanding NVIDIA GeForce 930M GPU.