Laptops with 8th Gen. Intel CPUs are already hitting Amazon, Acer Swift 3 is the first (specs + prices)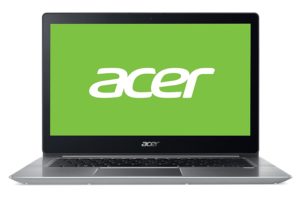 It was yesterday that Intel officially launched the 8th generation of processors. As previous information is confirmed the Acer Swift 3 will be one of the first models to feature a CPU from the new generation -the Core i5-8250U. Yesterday, when Intel shed light upon their new generation we understood that the Core i5-8250U is actually part of the refreshed Kaby Lake series rather than the new Coffee Lake architecture, however, it is still branded as an 8th generation CPU.
Now the Acer Swift 3 is already up for pre-order on Amazon. It says that it should ship within 1 to 2 months so we can expect a late September or early October release. The Swift 3 will indeed be equipped with the Core i5-8250U which main advantage is that it features four physical cores and eight threads while maintaining the 15W TDP of the ULV-series. You can check the full specs of the Core i5-8250U here.
The Swift 3 will be available in two variants – the SF314 that features a 14-inch Full HD display and the SF315 which features a larger 15.6-inch display. Both panels use the IPS technology and have a resolution of 1920 x 1080p (Full HD). At the moment there are three models listed on Amazon – two with 15.6-inch displays and one with a 14-inch panel.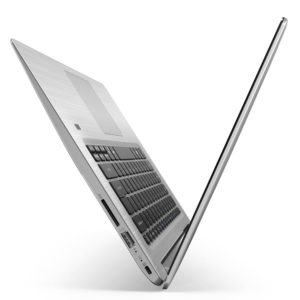 All three models feature 8 GB of RAM. The 15.6-inch models have DDR4 modules while the smaller 14-inch rely on the LPDDR3 standard. All three models also feature 256 GB of M.2 SSD storage.
Another pioneering feature of the new Swift 3 models is that they are one of the first to feature NVIDIA's new mobile GPU – the GeForce MX150. It has 2 Gb of GDDR5 memory and stands somewhere between the integrated GPUs and the GTX 1050 in terms of performance. You can check our list with all currently available and upcoming MX150 notebooks here. The 15.6-inch version of the Swift 3 will be available in a configuration lacking the MX150.
The new Swift 3 comes in a thin and light all-metal aluminum chassis with a 0.7-inch profile. You get a fingerprint reader for protection and a full-size backlit keyboard for convenience.  Acer claims that the battery on the Swift 3 should last up to 10 hours.
The new Swift 10 starts at $699.99 for the 15.6-inch model. For $100 you can get the MX150 GPU or the 14-inch model again equipped with an MX150. You can check out the available models over here: http://amzn.to/2vRVfQi