[Comparison] Intel Core i5-12500H vs AMD Ryzen 5 5600H – at this point, its bullying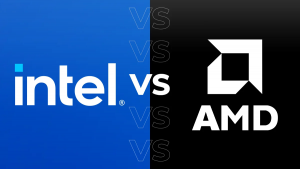 If you want to experience Intel's Alder Lake performance for a less expensive price, Intel offers the Core i5-12500H, which comes with 12 cores and 16 threads. To get a good understanding of the performance of the chip, today we are comparing it against the gold standard of budget gaming CPUs, the Ryzen 5 5600H. The Ryzen chip has proven itself as a good performer, while also being pretty efficient, offering good battery life even in the most difficult of cases.
Today we are comparing the Intel Core i5-12500H against the AMD Ryzen 5 5600H.
You can find more information about both CPUs here: Intel Core i5-12500H / AMD Ryzen 5 5600H 

Specs table
CPU benchmarks
We see total domination from the side of the Intel chip, which is 44% more powerful in Cinebench 20. Moving over to 2D Rendering with Photoshop, we see the Core i5-12500H finish the benchmark first, with a lead of 2.3 seconds.
Results are from the Cinebench 20 CPU test (the higher the score, the better)
Results are from our Photoshop benchmark test (the lower the score, the better)
Conclusion
The Core i5-12500H might be the new value king, offering performance that is off the charts for a Core i5 CPU. However, that doesn't discredit the Ryzen 5 5600H, which can still be a valuable processor for gaming, especially if paired with a good GPU. Keep in mind that there is also a decent price gap between the two chips, making both a good choice depending on your financial situation.

All laptops with the Intel Core i5-12500H:
All laptops with the AMD Ryzen 5 5600H: